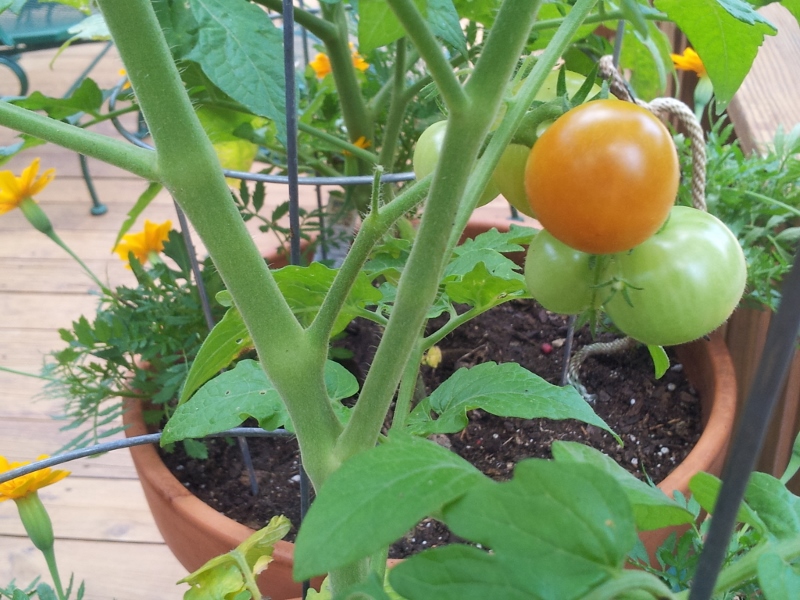 It has been unusually cool at Our Little House this week, but we've been enjoying the fall-like temperatures, which have allowed us to open the windows and be outside more.
I'm still struggling with container gardening. I expanded it a lot last year with no more success than I had with just a few pots. This year, I only have one larger tomato and one cherry tomato plant.
I also grew cilantro earlier.