I'm still not sure what to make of the fact that this area of Arkansas has seen its share of "100 year" weather events in the 3 ½ years since we moved to Our Little House.
Let's recap: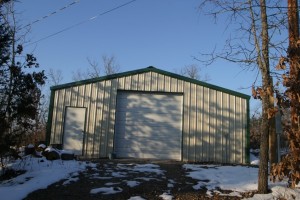 Where, oh, where are you S.A.B.L.E? I need your address to send your Sanyo bat­ter­ies! Please email me today! fivecoat@​ozarkmountains.​com
Yesterday morn­ing I had dreamed we had moved back to the city, so when I got up in my real-world oasis and made my way over to The Belle Writer's Studio in the dark and not yet hav­ing my cof­fee, I guess I was still a bit confused.
Sitting in the silence of the morn­ing with Emma and Sade at my side, read­ing the lat­est news on my com­puter, I heard a thud that sounded like a car door slam­ming. This wouldn't have been unusual to hear early in the morn­ing in the city as neigh­bors got in their cars and began their com­mute to work. Because my mind was still some­where between here and there, I didn't give it another thought.
The dogs perked up.