Today, I'm pleased to have Brette Sember, author of the newly released The Muffin Tin Cookbook, as well as The Parchment Paper Cookbook and The Organized Kitchen.  All of Brette's books are fan­tas­tic and make great addi­tions to small house kitchens, but today, she's going to tell us what makes muf­fin tins great and why they're for more than just muffins. She also gives away a cou­ple of recipes. Read to the end, you have a chance to win one of these books!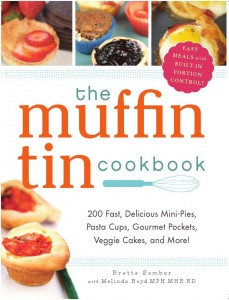 Your muf­fin tins can do much more than just cup­cakes and muffins! This ver­sa­tile pan can be used to make entrees, appe­tiz­ers, break­fasts, sides, breads, desserts, and much more. Forget big casse­role dishes or bak­ing pans – you can do it all in your muf­fin tin. If you're liv­ing in a small space, you'll find that you can make many dishes with just a six-cup muf­fin pan which is easy to store and doesn't take up a lot of room in your cupboard.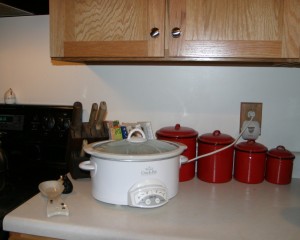 Sometimes I just have to have a lit­tle of mom's home cook­ing although it isn't pos­si­ble to have some of my mother's dishes made by her hands. I do have some of the recipes that will always be rem­i­nis­cent of home.
I'm a typ­i­cal American Heinz 57, 1/8 to ¼ cup of Native American, at least ¼ German with a dash of Irish, Scottish and Patriot (one side traces back to "Mad" Anthony Wayne from the Revolutionary War) thrown in.
When peo­ple hear my last name, most peo­ple iden­tify me with being at least part Native American, but it is my mother's German blood that I iden­tify most with cul­tur­ally. It was at least my great-great grand­par­ents who immi­grated to the U.S., but when my mother was born, her pater­nal fam­ily still closely iden­ti­fied with their German roots. My grand­fa­ther was a very early union orga­nizer for meat pack­ers in the Back of the Yards area of Chicago's South side and my mother attended St. Martini's Lutheran Church and School in the South side's German community.