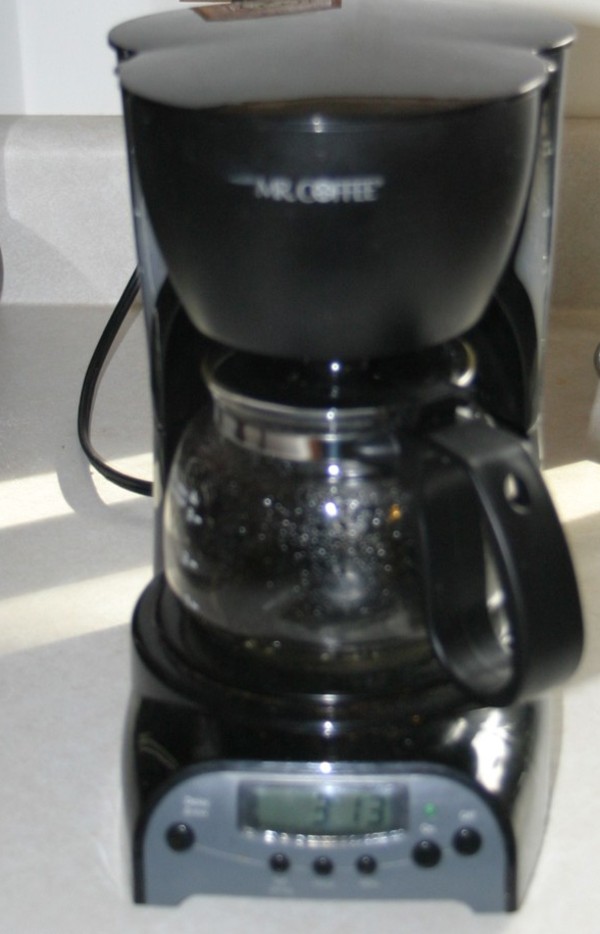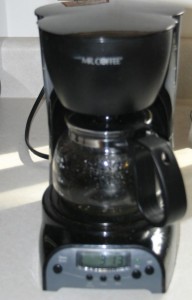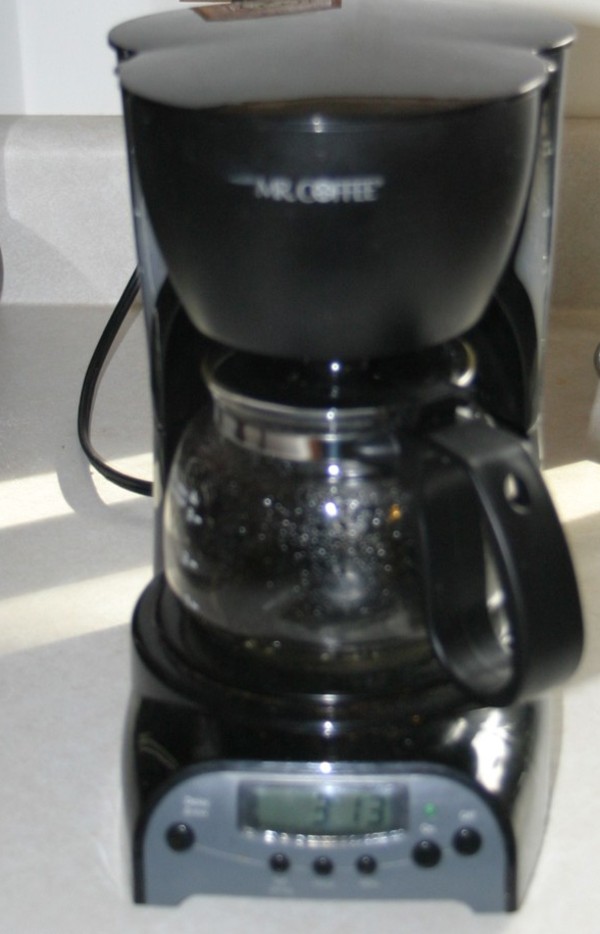 When I think about how I've changed since moving to The Little House 2 ½ years ago, it really kind of amazes me (and also disproves the old adage that you can't teach an old dog new tricks). J
Before Dale started his new job, he was taking care of most of the household chores, and while doing dishes, he broke my carafe on my programmable 4-cup coffee maker.
I wouldn't say I'm as die-hard of a coffee drinker as my mother, who would brew up to 4 full pots daily, but I do need my 4 cups in the morning and another small pot to keep me going in the afternoon.
Luckily, I have an older reserve coffee maker that I could use. The carafe on the older model wouldn't fit my programmable pot and it is also much slower in the brew process. I admit that I've been spoiled by setting my coffee so that is already brewed when I wake up. Waiting 10 minutes for the older model to brew about killed me some mornings!