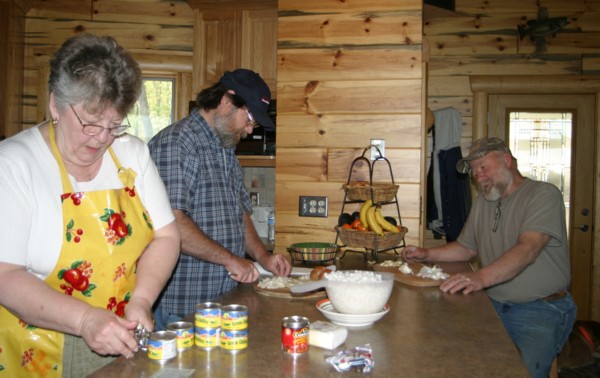 Thank you, everyone who entered the drawing on Friday in celebration of Earth Day. Congratulations, S.A.B.L.E., you're the winner we drew for the $20 gift card to K9 Cuisine! Please contact me at fivecoat@ozarkmountains.com to claim your prize by 5 p.m. on Tuesday, April 13. I need your full name, email , and mailing address. Thanks!
Stay tuned, readers, for more cool drawings this month!
—————————————————————————————–
I don't think there's any better of a weekend than spending time with good friends and neighbors.
On Saturday, we planned a meal with our friends and neighbors who also happen to be from Kansas City. Fred and Rae have been trying to sell their home in the city now for a year and although they are here every other weekend, they would like to be here permanently.
We've spent the past three years developing a friendship that extends to spending the holidays together.