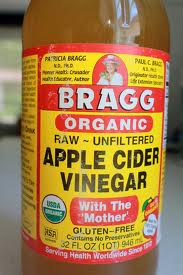 If you've read Living Large for a while, you know that I'm all about natural solutions if at all possible.
Last year, I was diagnosed with high blood pressure and I was put on a beta blocker to help. I'm grateful for modern medicine, my father died of a sudden heart attack at 58 and I sure do not want to follow in his footsteps.
However, with every medication there is to help our symptoms, the medicine sometimes creates more unwanted side effects.
For me, it was a lack of energy, digestion problems and the inability to lose weight, although I have been on a very healthy vegan diet for over a year.
Enter apple cider vinegar.