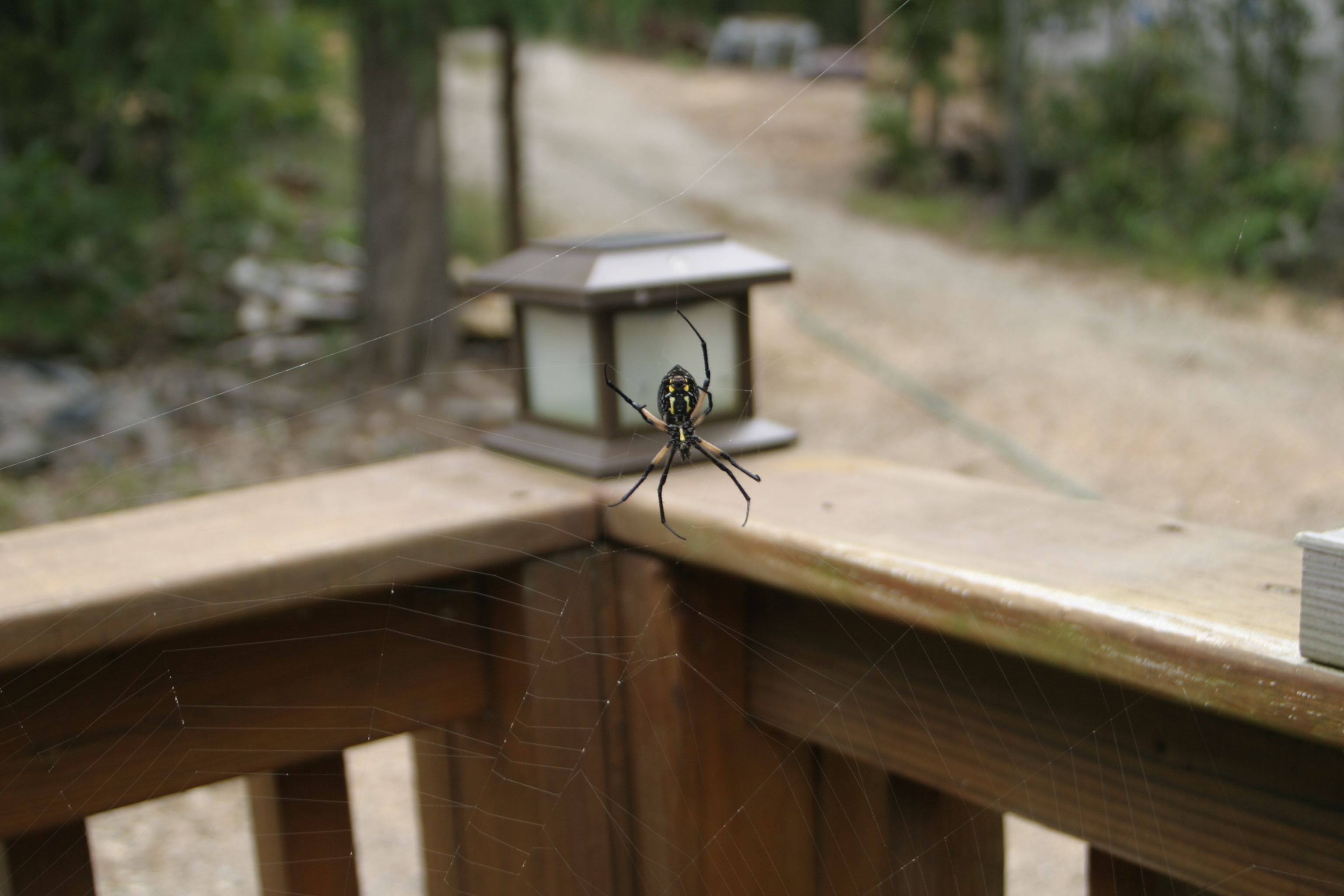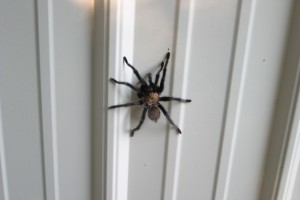 The first time we saw one, The Little House was barely framed in.
"What is that on the side of the foundation?" Dale said as we drove into the driveway to have a look at our new home.
"It looks like someone threw a big mud clot," I answered, but as we got out of the truck and walked closer, we realized it was the biggest spider either of us had ever seen.
I wasn't terrified, even then, but amazed at really, how beautiful tarantulas are. We had no idea this area had tarantulas, but have since marveled at seeing them in the road and sometimes stumbling upon the holes they dig in the ground for their nests.
Yes, it's big spider season here again, they're out and about gathering food for the winter. It just isn't the tarantulas on the move, but other insects of the 8-legged variety are more prominent outside too, building webs closer to the house and lights where they can catch as many unsuspecting moths and other food as possible.