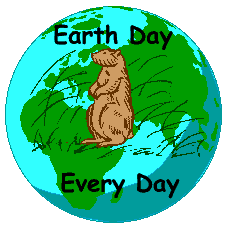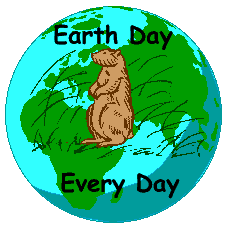 It's April already and would be a completely wonderful month if it weren't for April 15th (for my American readers, anyway)!
I've planted the veggie garden up at my neighbors, the flowers and trees are beginning to bloom here in the Ozark Mountains (as are my allergies), but it's all good, I love this time of year.
April is also the month of Earth Day, which falls on April 22nd this year. This designated day to bring awareness to the environmental issues we all face is 40 years old this year. There will be lots going on, some of which are listed at the Earth Day website.
In celebration here on Living Large, I'll be doing a few more posts on the environment and also doing giveaways each week!