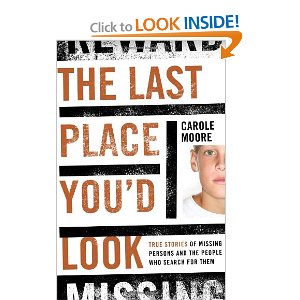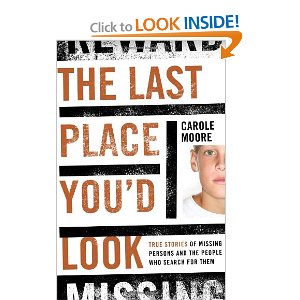 I admit that I'm a true crime junkie.
As a Kansan, my mother became interested when Truman Capote released "In Cold Blood." The horrific murder of a small town farming family in Kansas was so unbelievable to most people at the time that the book drew readers who wanted to understand how such a thing could happen.
The superb writing and commercial success of the new genre ensured it would continue long after Capote's book was off the best seller lists.
It made a life-long fan of my mother of the genre and by extension, myself as well. "Helter Skelter" was the first "big" book I read as a 8 or 9 year old.
But it isn't entertainment so much as it continues to be that need to understand what makes these monsters tick.
That is what makes "The Last Place You'd Look," by Carole Moore, such an excellent read for people who enjoy the true crime genre in books or television magazine shows such as "Dateline," "48 Hours" and "Disappeared."