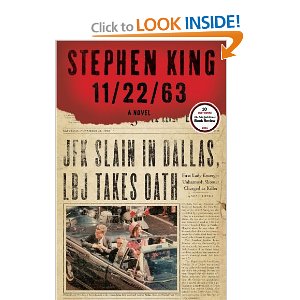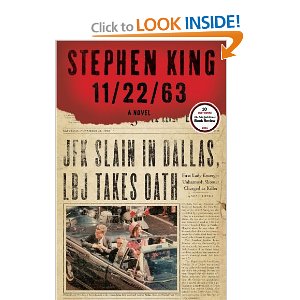 The first time I saw it in the store, Dale asked me if I wanted it and I told him I would get it on my Kindle.
He said, "Are you sure that will fit on your Kindle?"
I laughed and told him it would.
For me, books are as tempting a buy as candy is to a kid and when I saw "11-22-63," the new book by Stephen King, it was like that great big lollipop, just begging to be devoured.
The events of that day in 1963, changed the course for America, not just during that decade, but altered our nation's history from that day forward and made more than one person wonder what the world would have been like if President Kennedy had continued to be a part of it.
It was that generation's Pearl Harbor and our generation's 9-11. A day so horrible for our country that no one who was alive would ever forget where they were or what they were doing when they heard the news and a date even most of those who weren't alive know.
I wasn't born yet, but the events of that day helped begin my life.