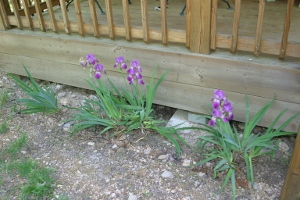 JT, your name was drawn for the copy of The Muffin Tin Cookbook. Please email me at fivecoat@ozarkmountains.com with your snail mail address by Wednesday, April 11 to claim your book!
Breaking a lifetime of habits isn't always easy and this we have found true with breaking the habit of using paper towels.
Our mothers came from the era of all of these wonderful inventions that would make life more convenient: Paper towels, microwavable meals, dishwashers, processed foods, dryers, dryer sheets, etc.
Of course, no one ever explained what impact these things would have on the environment, if not our health.