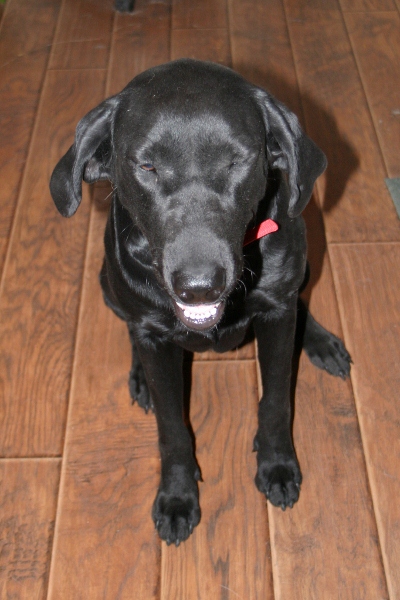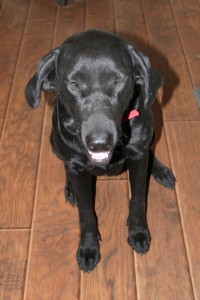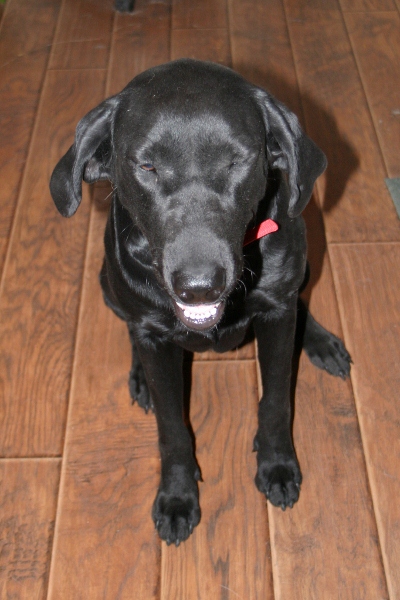 I know when Dale calls me on his way home from work and says, "I have something for you," that the local grocery store's bakery is selling carrot cake by the piece, or he's found another dog.
When he called with that message on Tuesday evening, I knew he hadn't been to the store.
Last week, on a trip into town for an appointment during my medical drama, I was on my way home when I spotted a big black dog lying in the grass.
Knowing this is a place near a boat ramp where people inexplicably like to dump dogs; I stopped and called the dog over.
Wary, but friendly, she came over to me, it was a hot day and she was soaking wet from a dip in the lake.
I could tell that she was most likely left there; she was skinny, but not too bad. I tried to coax her into the Baby Blazer. I almost had her once, but scared her when I tried to shut the back tailgate.
Even with bones starting to show, she was too big and heavy for me to lift and with groceries – including frozen goods in the car – I finally had to leave her.
I called Dale when I got home and told him to pick her up if he saw her on his way home.
He sighed. "She will probably be alright," he said.
We had promised ourselves and each other that we were at our limit; that the 6-pack we currently have is more than enough for us, financially and emotionally.