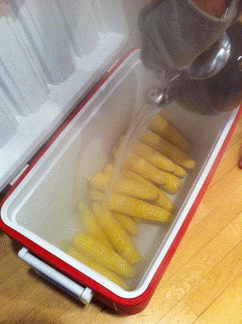 We all know how quickly things can spread on social media. Yesterday on Facebook, I saw a couple of posts labeled "Cooler Corn" and friends saying they could hardly wait for corn season so they could try this.
The premise is that if you're cooking a lot of ears of corn for a crowd, you can clean a regular cooler, place ears of corn in the cooler and dump boiling hot water over the corn, close the lid and allow them to cook.
The method is said to be an old method used by campers.
That well may be, but when I read it, I knew there was something that didn't quite smell right about this method of cooking.