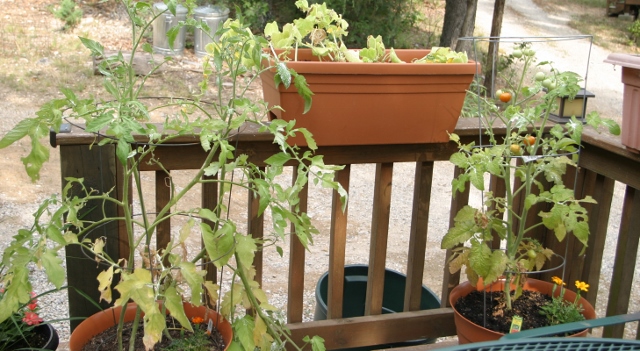 I'm not feeling blue over the green in our bank account, although that could always use some improvement, especially now that our boat broke down and we're confined to land until we can save up enough to have it fixed.
No, I'm really talking about the green on our deck; our container garden is looking pretty bad.
At the first of the season, I read an article about whether growing your own vegetables was really worth it, as compared to the yield one gets.
It took into account all of the money spent to get the garden up and running, as well as the stuff you spend money on throughout the season to keep it producing.
Although we don't use chemicals and do it organically, we still spent a little over $100 to get the container vegetable garden going this year.