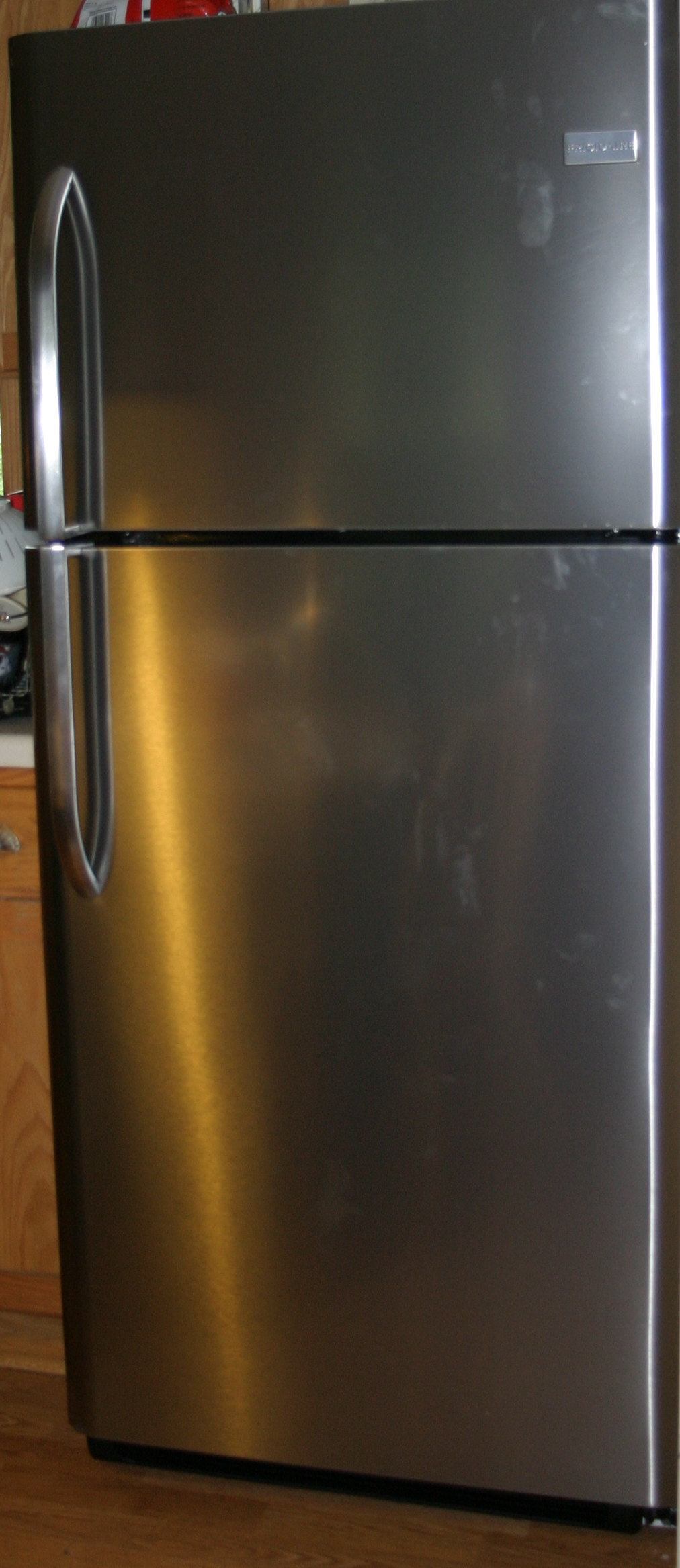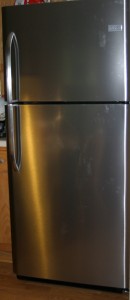 You remember the old crank phone call gag when silly kids called people and asked, "Is your refrigerator running?" When the person on the other line said, "Well, yes," the response was, "You better catch it before it gets away!" Click.
I know, it was funnier when we were 12 at slumber parties.
If we had gotten that call this past weekend or two other times in the 11 years since we built Our Little House, our answer could have been, "No!" maybe with an explicative thrown in because I personally think having to buy 3 refrigerators in 11 years is a bit excessive.
When we rented our first duplex in 1985, we bought a store brand from Montgomery Wards, along with a 2 year extended warranty. Sometime in the spring of 1988, just after the warranty expired, we went on a weekend camping trip only to come home and find the refrigerator completely warm and all of our food ruined.
I called our local "Monkey Wards" (as my mom used to call the store) to complain and chided myself for going with my husband's family's preferred department store instead of sticking with Sears Kenmore, as my parents always had.
Since the warranty had only been expired for a couple of months and the manager agreed that an appliance should last more than 2 years anyway (besides probably feeling a little sorry for a young, newly married couple who just lost their entire refrigerator full of food), he sent out a repairman who replaced the entire compressor for nothing.