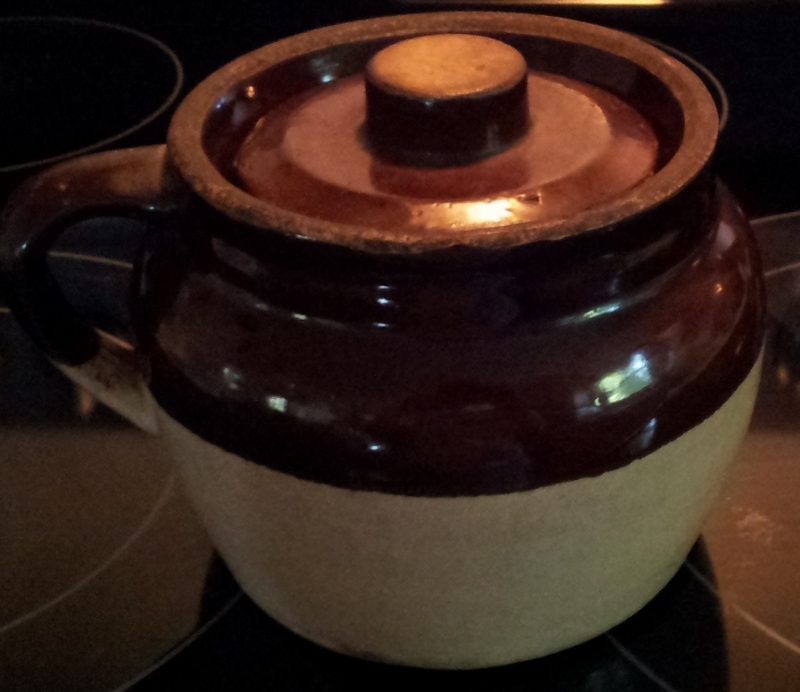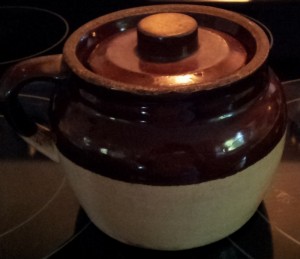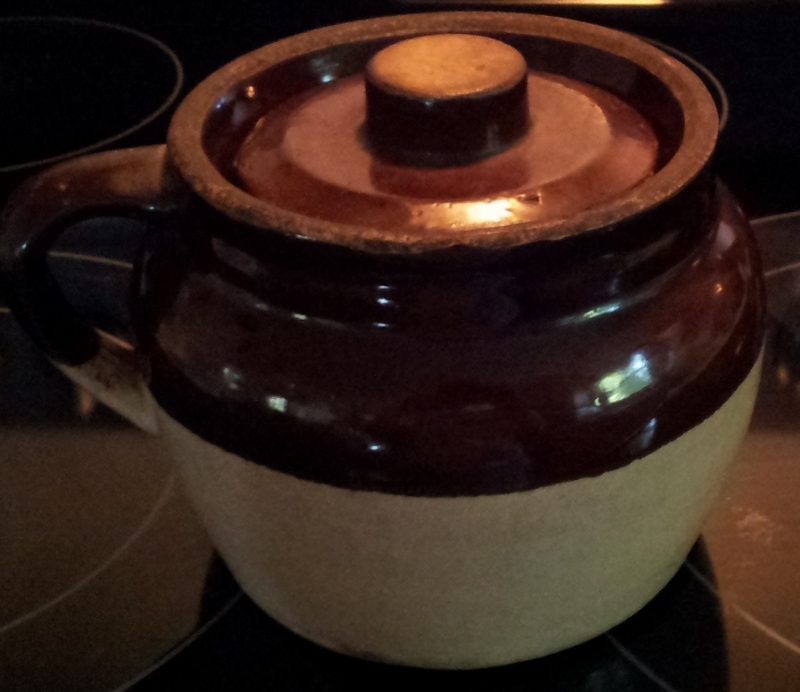 We have been enjoying the bounty of summer with cucumbers, organic sweet corn, tomatoes, green beans and new potatoes coming on almost faster than we can eat them.
One summer treat my husband loves is baked beans.
When we moved to Our Little House, I knew we would be grilling and doing some entertaining in the summer months and our summer dinners on The Party Deck aren't complete without baked beans.
To me, baked beans would not be the same if they weren't cooked in my mom's bean pot.
When downsizing to a small space, if you have things that are sentimental, they must also be functional as well (like my antique bedside lamp).