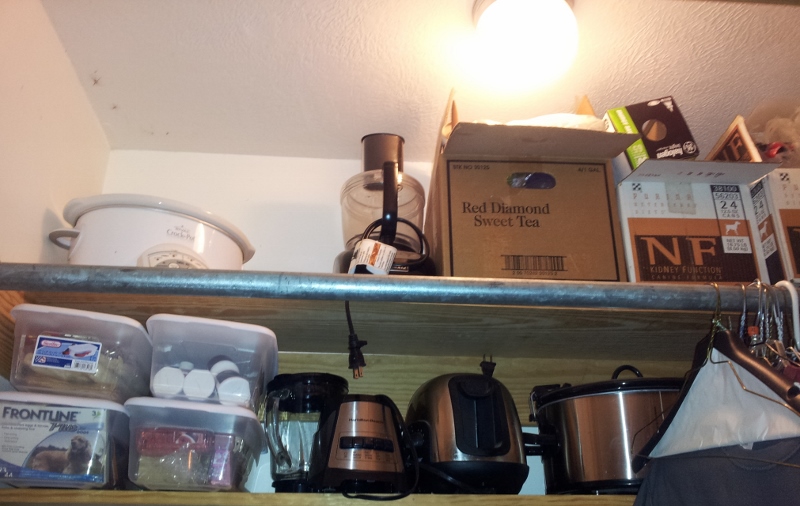 Ha! Gotcha. No, we're not abandoning small house living and didn't add on, but when completely cleaning out pantries and closets, it does feel as though we've added space to Our Little House.
I am a terrible organizer and cleaning is the last thing I like to do. I do rotate the closets every season so we have in-season clothes, but quite honestly, I don't think in the 17 years we lived in our other house, I ever actually completely cleaned out a closet until we moved. We had plenty of extra room and storage space, so we just kept adding to it.
That's why living in a little house is good for people like me. There aren't 2 extra bedroom closets, a country kitchen full of cabinet space and a huge storage closet under the stairs in which to pile what is mostly just unneeded crap.