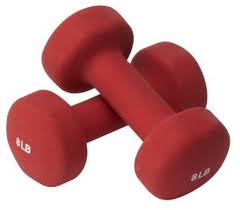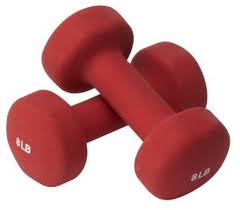 If you're over 40 and intending on downsizing to a little house, there is an often overlooked downside to small space living: Getting plenty of exercise to keep your bones and muscles strong.
When we lived in our split level 1,100 square foot home in the city, I had no problem getting exercise. I'd climb the stairs it seemed a millions times a day. If I wanted something when I was downstairs, it was usually upstairs and visa versa.
Getting into our house required climbing stairs, which gave us plenty of "Stair Master" type exercise, especially when lugging heavy groceries. Of course, cleaning gave me lots of exercise, as did running up and down the stairs of our tall deck.
I was also more conscious of taking the dogs for daily walks in the city as our large dog, Emma, needed lots of exercise and we had a pretty small backyard.
When we moved to Our Little House in 2007, I was in pretty good shape. I got myself up to walking 4 miles per day, even in the heat of summer. After losing my mother that year, I felt as if I was sweating the grief out of my pores, so the more I walked, the better I felt – physically and mentally.