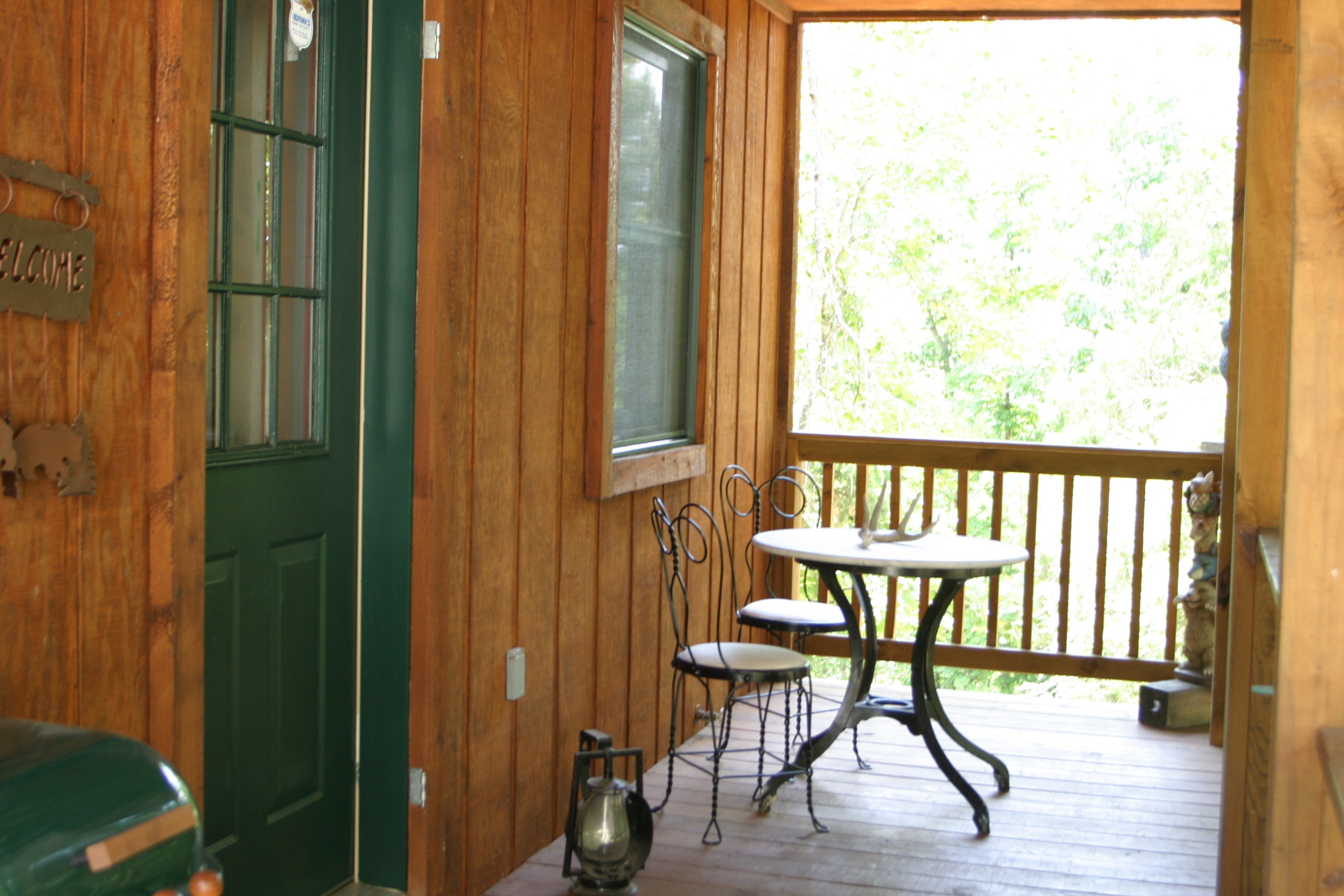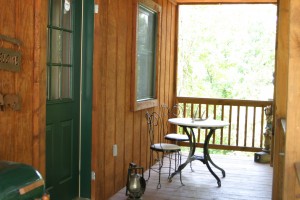 We all have our morning rituals, and our covered front porch allows me to engage in one of my favorites – sitting down with a cup of coffee, an actual newspaper, and my thoughts.
This is one of my favorite places that we built onto The Little House, as well as to the Belle Writer's Studio.
We weren't here when the foundation went in for The Little House and the first thing we learned about building a house from 300 miles away – don't try it. The front of The Little House is actually supposed to be facing the driveway, with the party deck facing the lake below.
Instead, the covered front porch is facing the woods and while it is supposed to be the front of the house, is the last thing anyone sees when they visit.
Having spent the first morning out on the covered front porch enjoying the view of the canopied yard was done was enough to bring me peace regarding its cock-eyed direction.