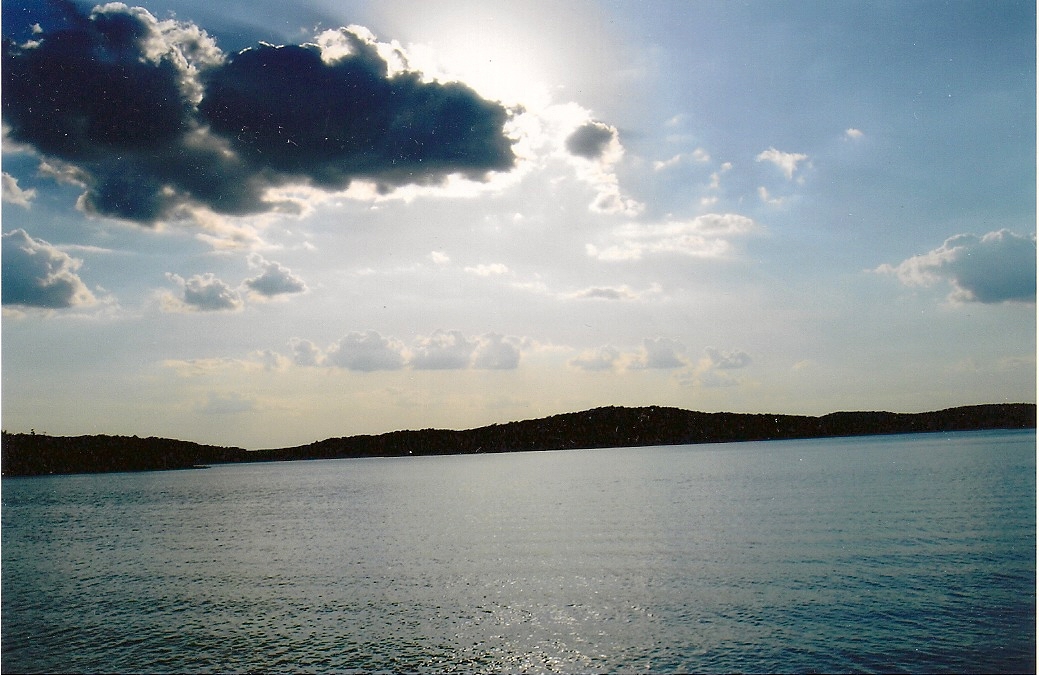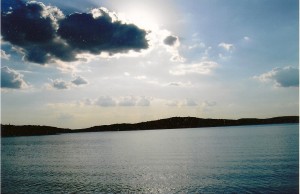 Chatting over the fence in our neighborhood isn't an option. If we want to talk with one of our neighbors in their backyards, it has to be done by water.
A couple of weeks ago, we did just that, pulling our fishing boat up to our neighbor's dock early on a Sunday morning. She was out enjoying the beauty of a calm, quiet morning (until we roared up!)
Our backyard neighbors here aren't sitting on top of each other here either. We've learned neighbors here could mean 2 miles up our dirt road onto the blacktop, or 6 miles away over by the fire department.
These particular neighbors are up the mountain a little, around the bend, and back down the other side of the mountain. Although facing a different cove, part of their backyard, as is ours, are the waterways of Bull Shoals Lake.