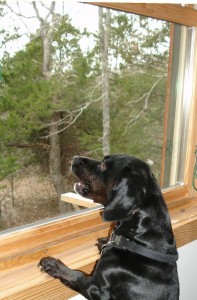 It was a beautiful weekend in the Ozark Mountains again, and we took advantage of the warm Indian Summer weather to be outside a little.
Dakota is our little black Dacshund and Beagle Mix.
She is also our little wanderer, if we don't keep close tabs on her, she will be gone in a flash.