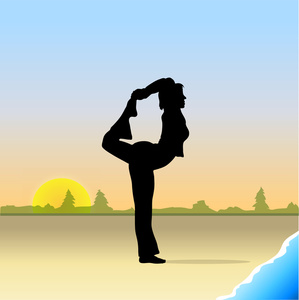 I finally started yoga again yesterday.
Before we moved, I began yoga, realizing I was hurtling toward middle age quickly. After watching my mother whither and die of complications from 65 years of smoking, I wanted to get into better shape and stay that way for as long as possible.
My mom began yoga, at about the same age I am now and while she remained thin and fit through most of her 70s, she regretted not sticking with it, especially when she began having balance issues.
I love it, because it not only provides exercise for the mind, but also the body and spirit through relaxation and breathing.
When we moved here, I left my yoga classes behind. I bought DVDs and had my mat, but I hadn't been doing it that long in my classes and learning a pose that sometimes has you upside down while watching a television screen is pretty difficult.
As well, I didn't have an instructor there telling me if I was really doing it correctly, thus accomplishing my goals.