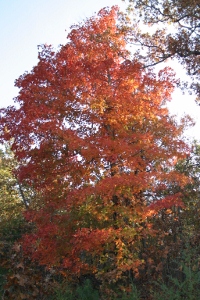 This past weekend when my father in-law was visiting from the Lake of the Ozarks, he noted that many of our trees here are already shedding leaves as if it is fall.
Indeed, it has been a terrible year for any living thing here in the Ozarks.
While we had a really nice and mild spring, something we haven't had many of since our move here, it has been blistering hot for weeks.
The weatherman predicting the forecast the other day had the same thing to say about Thursday, Friday and Saturday. "Mostly sunny and hot, lows in the mid 70s and highs near 100…." He sounded like a broken record.