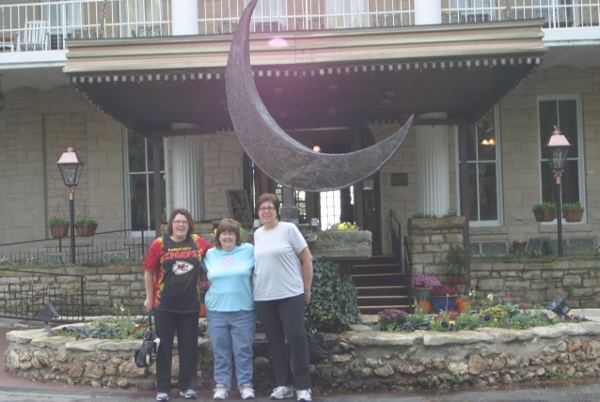 This past week, I attended the annual slumber party with two of my friends from school. We've been doing this since reconnecting three years ago here at Our Little House.
I've known Shelly since Kindergarten. My dad was good friends with her grandfather where they both worked on the railroad. When my dad passed away, it was her grandpa who brought my mother money collected from all of the co-workers to see us through until her survivor benefits kicked in. He was also a pallbearer at the funeral.
Shelly and I met Lora when our grade schools merged into junior high in 7th grade. My photo albums from that time always have Shelly and Lora in the picture.
Every year, we've had our reunion slumber parties in a different place since we all live in different states. This year, we were back in Arkansas and we stayed at the fabulous 1886 Crescent Hotel and Spa in Eureka Springs.
We wanted to get a little spa action in, as well as ghost hunting.