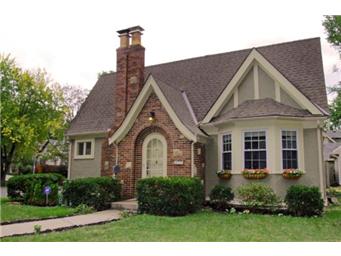 Every once in a while, I will find myself dreaming of a small 1920's-ish cottage or Tudor in an older section of our hometown.
A house with arched doorways and where my antiques would look as if they belonged and a kitchen with a built in pantry. I also decorate the kitchen in period décor, complete with modern reproduction appliances.
There are rose bushes and an arbor in the backyard with a detached garage and plenty of bushes for privacy. It's the burbs, but we're also close enough to a little shopping district to walk to the local coffee shop and bookstore.
Am I crazy? We're supposed to be living our dream.
I'm not the only one with a continual yearning.