Week #6 Living Larger Summer of Fun Scavenger Hunt: Get Rid of the Clutter
It's time for our 6th find for the Summer of Fun Living Large Scavenger Hunt, I hope you've been enjoying it because we're half way through now! This week, your "find" will be to clear some clutter from your life. I know, clearing clutter doesn't sound like fun, but stay with me here…..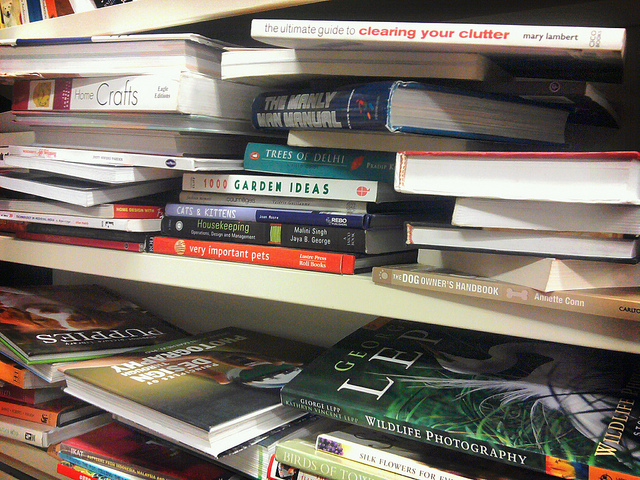 You know how good you feel after cleaning out a closet, the junk drawer in your kitchen, your office or sewing room. This is the perfect time of the year to do it, too, when the summer sun is baking everything.
In addition to the good feels you'll get when clearing that clutter, you might choose to donate some of those old clothes, books or things you no long use to a charitable cause. That's a two-for Living Large score!
I will be cleaning my office. My sister in law is coming to visit Labor Day weekend and my best gal pal is coming in October and I want to make sure the clutter is out of there. I've been needing to get rid of some books, too.
Clutter doesn't have to be limited to physical clutter, you can also claim a find for the hunt if you do something to eliminate some mental clutter as well. Maybe it's cutting down on social media (or getting rid of that annoying person you friended when you played that game).
Post your find here or on the Living Large Facebook page before 6 p.m. CT on Thursday, August 3rd and you will be entered into the drawing (open to U.S. residents only).
What clutter will you be eliminating from your life this week?
(photo by Flickr user spkyster)