Living Large Summer of Fun Scavenger Hunt Week #5: Find Joy in Doing Something for Others
Week #5 of the Living Large Summer of Fun Scavenger Hunt has us looking for a type of prize that will not only bring us some joy, but others as well. Les Brown, a motivational speaker is often quoted as saying, "Help others achieve their dreams and you will achieve yours."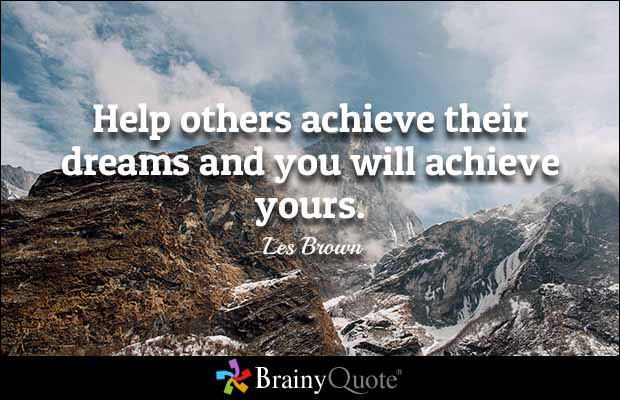 When we lived in Kansas City and I volunteered for the first time with "Stand Down," an initiative that provides homeless veterans with essential goods and services, I knew it was something I was passionate about and I knew it would make me feel good.
However, I really didn't anticipate the depth of the joy I felt handing out boots and t-shirts to men and women who'd given so much to our country and me. It's the same feeling I get when I'm able to foster or get a dog into rescue and the same feeling I get when I hold open a door for an elderly person.
So, this week, invite some true joy into your life by helping someone else. It doesn't have to be a monetary donation, or even something that requires a lot of time. Last week, in our Starbucks, I met a very well read and spoken young man and we had a very inspiring conversation about one of our favorite authors, Stephen King. He told me he was an aspiring author. I plan on going back into the store in the coming week and giving him my card and offering any editorial assistance I might be able to provide. My writing community in Kansas City was very generous with me when I was starting out and I'd like to pay it forward.
Here are some ideas for you to do a kind gesture this week that will bring smiles all around:
Hold the door for someone
Offer a smile or a cheerful "Have a wonderful day" to a clerk or someone you encounter that may look like they have the weight of the world on their shoulders.
We see a lot of veterans here with caps on proclaiming their status. Smile and thank them for their service.
Check on your neighbors in this heat, particularly the elderly. Make sure they have everything they need.
Volunteer at a shelter, hospital or hospice house.
Donate in a loved one's memory
Those are just a few ideas of how you can spread some joy. As always, post about what you've done here or on the Living Large Facebook page before 6 p.m. CT on Thursday, July 27 and you'll be entered into a drawing for a prize. I will announce a new winner next week!
What will you do this week for someone?