Living Large Summer of Fun Scavenger Hunt Week #2: Find a Personal Connection
Not long ago I was chatting with a friend on Facebook and she said, "I'm going to call you." Although I come from a generation that used to sit for hours with friends on the phone, I was a little shocked. I couldn't remember when I had actually talked with someone on the phone!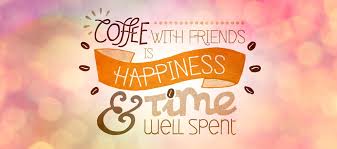 Our digital world is great for a lot of things, but I think it has done a lot of harm to society as well. It has "dehumanized" us, breaking down friendships to texts and online chats. I believe it's also led us to some of the meanness and online bullying, people have actually forgotten how to interact with real human beings. I've actually been in living rooms when family members are sitting there texting each other in the same room!
I had so much fun reconnecting with my friend on the phone that day, I've made it a point to try and call my loved ones as much as I can and not allow our relationship to only be on chat or text.
I'm not as good as I'd like to be, though, so I'm challenging myself this week to reconnect with at least 5 people I haven't seen or actually spoken to in over a month. I will be reconnecting with two good friends at a luncheon today and that means I will have to find 3 more in my address book to reconnect with over the phone.
Your scavenger hunt assignment this week, if you choose to accept it, is to reconnect with a friend or a loved one that you haven't actually spoken with in over a month (the longer it has been the more fun you will have reconnecting!) Make a lunch or coffee date to meet them in person, if possible. If it's not, set up a phone "date" with them in the morning over coffee or better yet, Skype! No texting , emailing or chatting on social media allowed.
You have until Thursday, July 6th at 9 p.m. CT to post here or on the blog about your reconnection "find" for entry into the drawing.
Post about your reconnection here or on the Living Large Facebook page