Beyond Our Little House: The Warmth Permeates
A late cold snap envelopes Our Little House. Instead of taking my coffee onto the covered front porch, I curl up with my warm mug on the futon.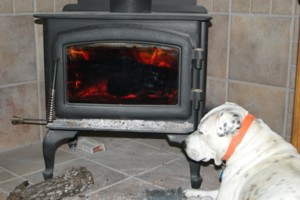 A blanket covers my bare feet. Dakota, our little black dachshund/beagle mix lays in the crux of my knees. It's a toss up of who is getting heat from who, we call her our portable heater. Dale brought the embers of the fire in the woodstove back to life and it is the only movement in the otherwise dark room. There's no warmth like the warmth of a fire and no peace like the predawn.