Beyond Our Little House: A Lifetime Membership
Our Little House is the vessel that allows us to Live Large – a means to an end. My new series, "Beyond Our Little House" are short vignettes, snapshots of our wonderful life: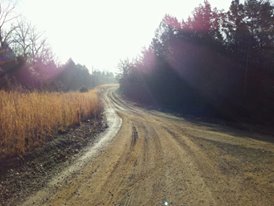 On most mornings, I walk my "treadmill," the winding road up the mountain for my daily exercise. The warmth of the morning betrays the look of the still-bare trees. I remember when I was young signing up for a "lifetime" membership at a gym, only to be hit with the stark reality that "lifetime" meant the lifetime of the gym, not mine. It went out of business before I even made the final membership payment through the loan company. No such worries at this gym, spring is on the calendar and it will keep renewing and living long after I do.
~Kerri, The Living Large Lady