Trying a Tiny House on for Size: Tips to Make Your Stay More Enjoyable
A reporter asked me this week what one piece of advice I would give to people who are thinking of moving into a tiny house. The single most important piece of advice I always give is to try them by renting as many as possible.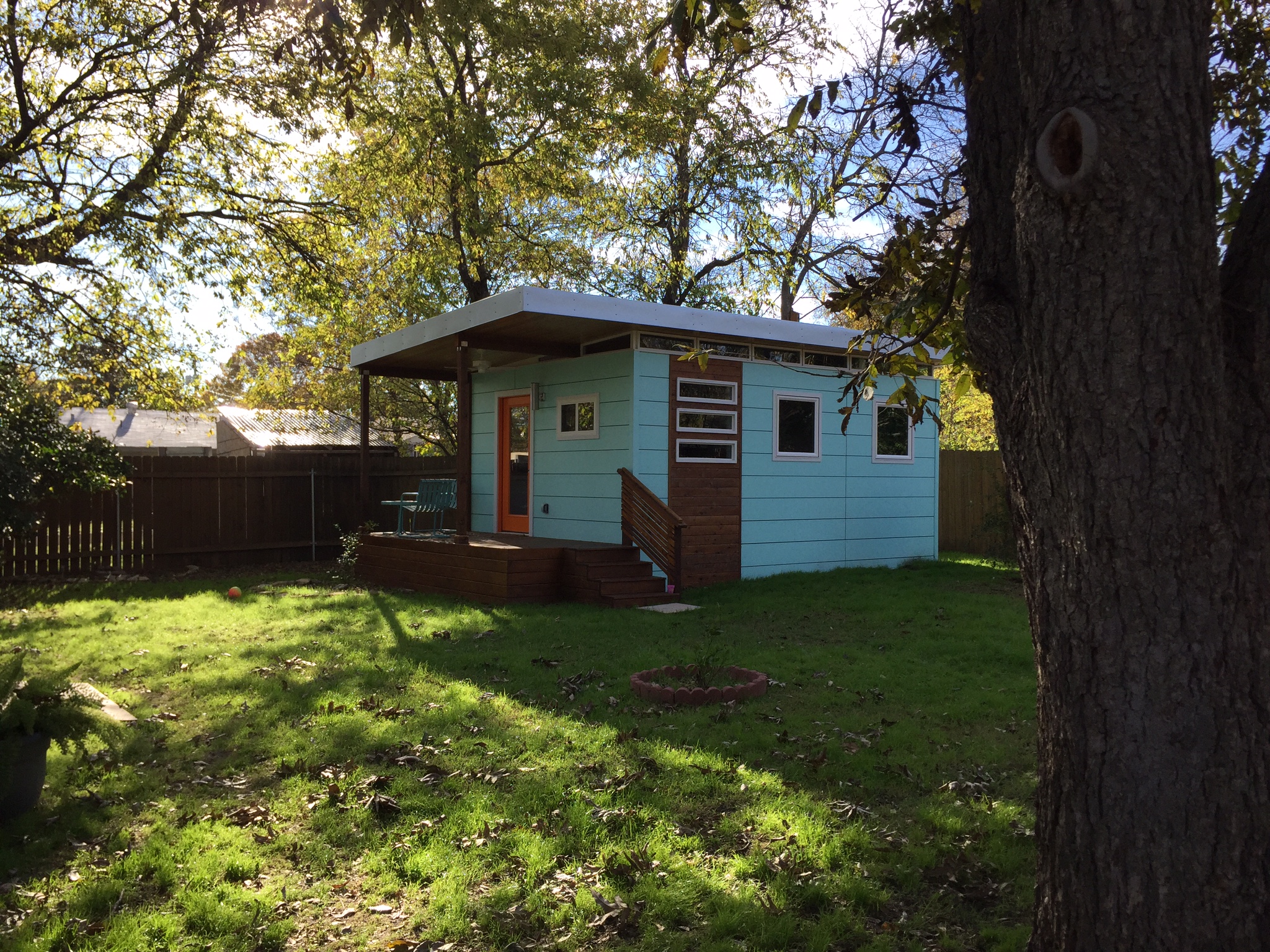 People who are looking to downsize have so much more opportunity to rent tiny and small cabins and houses than we did when we were seeking to build Our Little House. The best part about it is that you don't have to spend a fortune.
There are small cabins in state and national parks. One of the people I interviewed for my book, "Living Large in Our Little House: Thriving in 480 Square Feet With Six Dogs, a Husband and One Remote…Plus, More Stories of How You Can, Too" rented a cabin for six months in a national forest during the winter off season. The off season is a great time to get even better prices and even extended stays.
AirBnB is also a good place to find tiny abodes. Sue Smith Moak, who is also profiled in the book in her Texas Hill Country tiny house and who later built a Granny Pod on her daughter and son in law's property in Austin, rent that tiny house out (pictured above) when she is back on the ranch.
However, staying in someone else's home requires a little more courtesy finesse than staying in a hotel. In addition to taking notes about what you might like (or not) in your own tiny home, you should also be aware of basic etiquette.
If you're heading out this holiday weekend (or anytime) to a tiny AirBnB rental, Sharon Schweitzer, international protocol expert and the founder of Protocol & Etiquette Worldwide, has five quick tips to help both you and your host have a great Airbnb experience:
Don't go at a glance: Some hosts note stipulations such as specific check-in times or guest limitations, so verify that the lodging suits your travel plans. Look closely at the accommodations as well. A room listed for two or more travelers may have just one bed, so be sure to look at pictures or ask the host if you're unsure about what amenities are included.
Keep an eye on time: Your hosts probably have their own weekend plans, so be courteous by arriving as close to the check-in time as possible. If the listing doesn't include a specific time, contact your host in advance with your itinerary so that they can be there to welcome you when you arrive. If you aren't familiar with the area, determine directions to the residence at least 24 hours in advance.
Tidy up: Airbnb is just like everything else in life – leave your space cleaner than it was when you found it! Keep in mind that you're staying in someone's home, so remember to rinse your toothpaste out of the sink, clean up your trash, and make your bed before you leave. Airbnb hosts clean the rooms and bedsheets between stays, and they will appreciate your efforts to tidy up (which may result in better reviews)!
Be considerate: In the excitement of discoveries in a new city, it's easy to forget simple courtesies like entering the residency discreetly, turning down your music, or refraining from using the kitchen late at night. Always remember that you are a guest in someone else's home, and strive to be as gracious and amicable as possible.
Say goodbye with grace: Writing a great review of a stellar experience is one way to express appreciation for a warm welcome. When staying for an extended period of time, or if you have become friendly with your hosts, consider leaving a little something before you drop the key in the mailbox. A small treat from the local bakery or thank-you note written on a postcard from your hometown are memorable ways to show your gratitude.
Have you rented a tiny home or cabin you'd like to tell our community about? Please share, along with the link (if you have it!)