Living Large In the Kitchen: Sometimes Dishes From Childhood Just Aren't the Same
My crop of cucumbers didn't do well this year. As a matter of fact, my whole container garden this year was a big fail. But that doesn't matter when you have neighbors who are willing to share their bounty.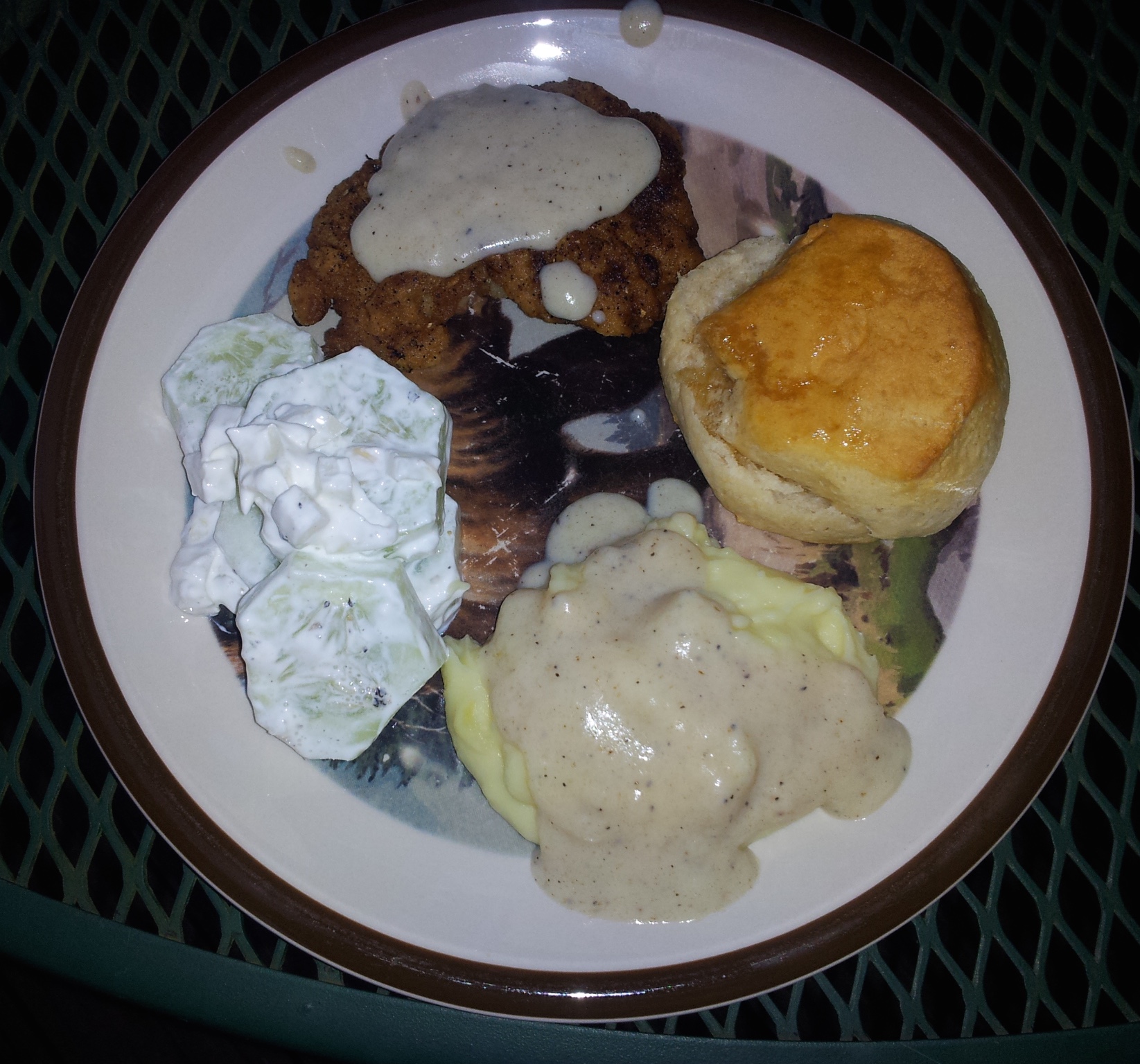 My aunt and another neighbor have a bumper crop of cucumbers, as well as about everything else they've grown. My container garden succumbed to a wild animal. My tomatoes and peppers are doing their best to grow back, but I don't know that they will be able to bloom and set in time.
We do have a lot of cucumbers (and refrigerator pickles) and have been making every type of salad we can with them. At one of our coloring parties a couple of weeks ago, we got to talking about the different types of salads.
I remembered my Mom's sour cream and cucumbers. Dale wanted fried chicken and mashed potatoes and gravy this week and I remember Mom making the creamy cucumber salad with this dish, so I decided to give it a whirl.
It is just basically sliced cucumbers with a few diced sweet onion, sour cream and salt and pepper.
Some things come out as tasty as we remember from our youth and some, like this dish, did not. We have been eating the same salad, only with ranch dressing and prefer the zestier flavor of ranch.
My Mom's taco recipe, which includes a lettuce salad with cucumbers, is still a hit at our house, though. Her quirky taco sauce recipe wouldn't be the same if the lettuce salad didn't contain cucumber and green onion.
Is there a recipe that you remember that just doesn't quite seem the same? Or, maybe one that is or that you've improved upon?
There is an entire chapter on cooking in tiny house kitchens and the must haves for small space kitchens in my new book, "Living Large in Our Little House: Thriving in 480 Square Feet With Six Dogs, a Husband And One Remote..Plus, More Stories of How You Can, Too."