Living Large Reveals: Grandma Stella's Homestead
Brent Toellner and his wife, Michelle Davis are animal lovers who live full time in Kansas City. They loved visiting the area around the Buffalo National River in Arkansas, but what to do with their beloved 3 dogs and 3 cats while on vacation?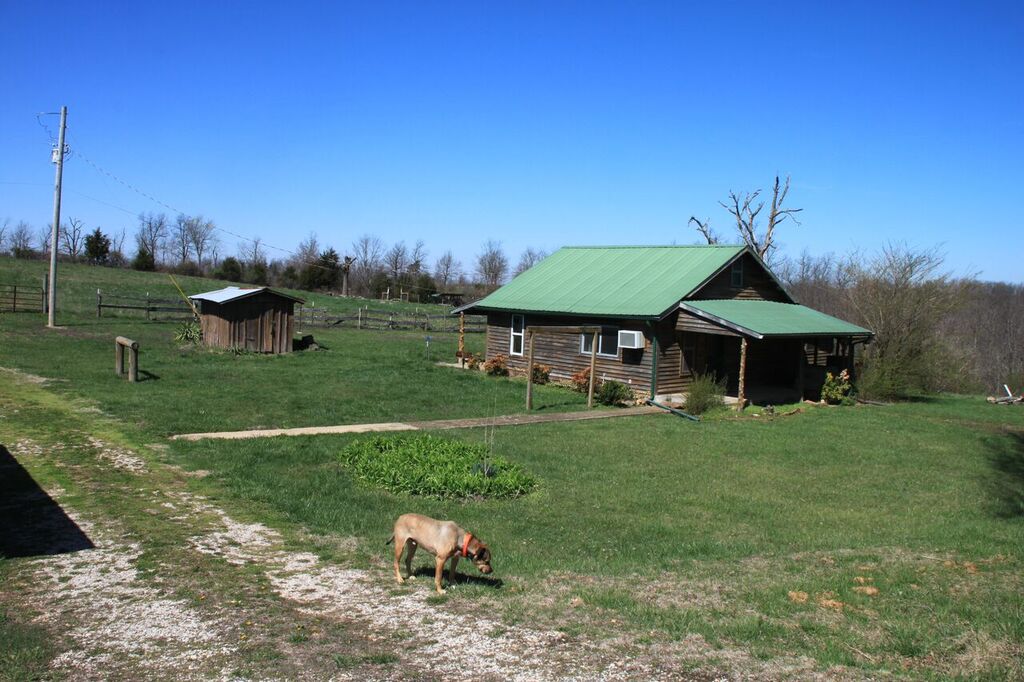 They decided they could have the best of both worlds by purchasing a small cabin so they could take their pets with them while they enjoy the great hiking and wildlife watching in the Ozarks. "I often joke that we bought a vacation property for our pets – but it's kind of true," Brent says.
Five years ago, the couple found what they call "Grandma Stella's Homestead." Brent says that the cabin was originally built in 1940 and was one of the original homesteads in the area. They have contact with some of the relatives of the original owner, one of whom runs cattle on their pasture land and another who helps them with maintenance on the cabin.
Like many rural people, the homestead has had a hard life. About 30 years ago, it fell into disrepair until someone bought it and restored the little abode. About 10 years ago, someone else purchased the property and used it as a vacation retreat until they also fell on hard times during the recession. Now Brent and Michelle loves escaping to their little piece of heaven.
Brent and Michelle are advocates for animals, especially pit bulls, and both are co-founders of the KC Pet Project where Brent is also president of the board.  "We love, love, love our fenced in pasture land – it makes for a great area for the dogs to run and play. There is something really cool about seeing the dogs get to run free and be off-leash in a way we never have the opportunity to do here in the city. It's pretty awesome."
The space is 750 square feet, plus the sleeping loft. "We wanted something small so there was less to maintain. The last thing we wanted to do was spend our vacation time doing yard work," Brent explains. "In many ways, the cabin is almost more room than we even need. We're actually surprised the tiny house movement isn't more popular for second homes because it's so much easier to maintain the smaller space. We can't figure out why so many people think they need a big bedroom or walk in closet while on vacation."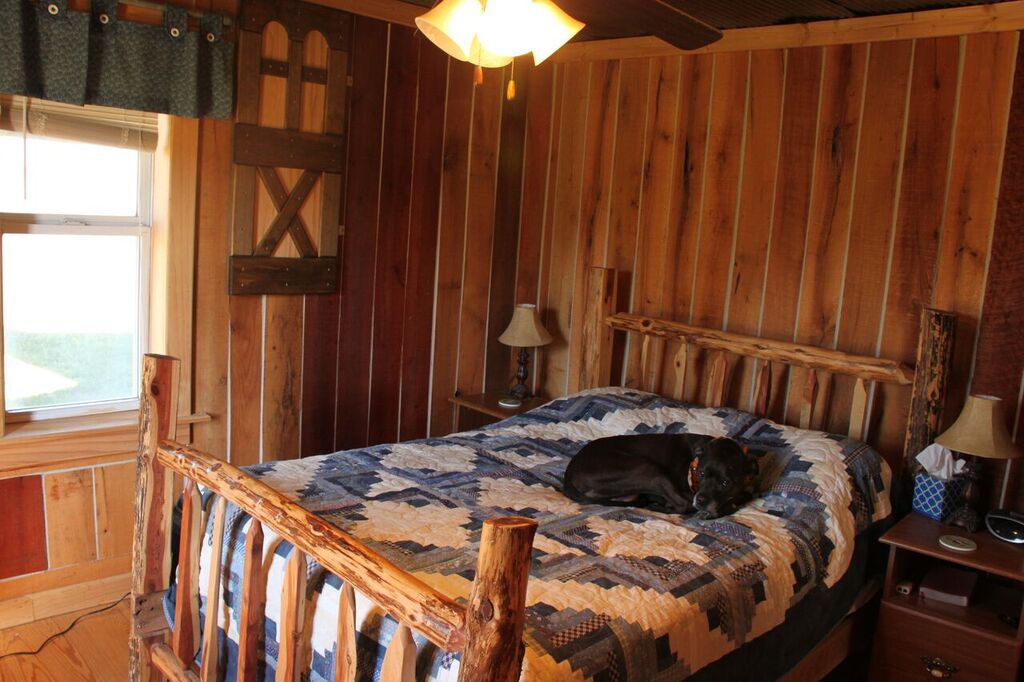 The people who renovated the cabin put in storage under the stairs. Brent and Michelle use it for coats, outdoor gear and other essentials to help them Live Large. There are also two large cabinets and a shelf over the hot water heater and a stackable washer/dryer. "One thing we highly recommend is an on-demand hot water heater. It's much smaller and doesn't have to be drained when we winterize the cabin like a standard hot water would," Brent says. (there is living room seating, on the other end of this photo below that isn't shown).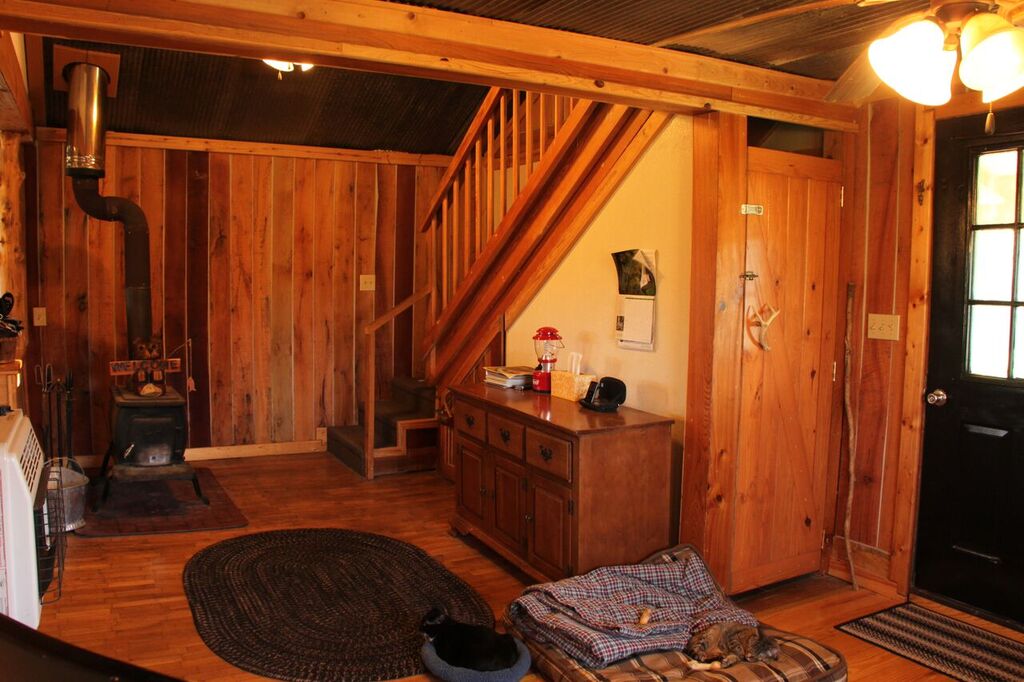 Michelle loves the woodwork on the walls. "It's made from all of the different types of wood that provides for great color and a really nice feel," Brent says.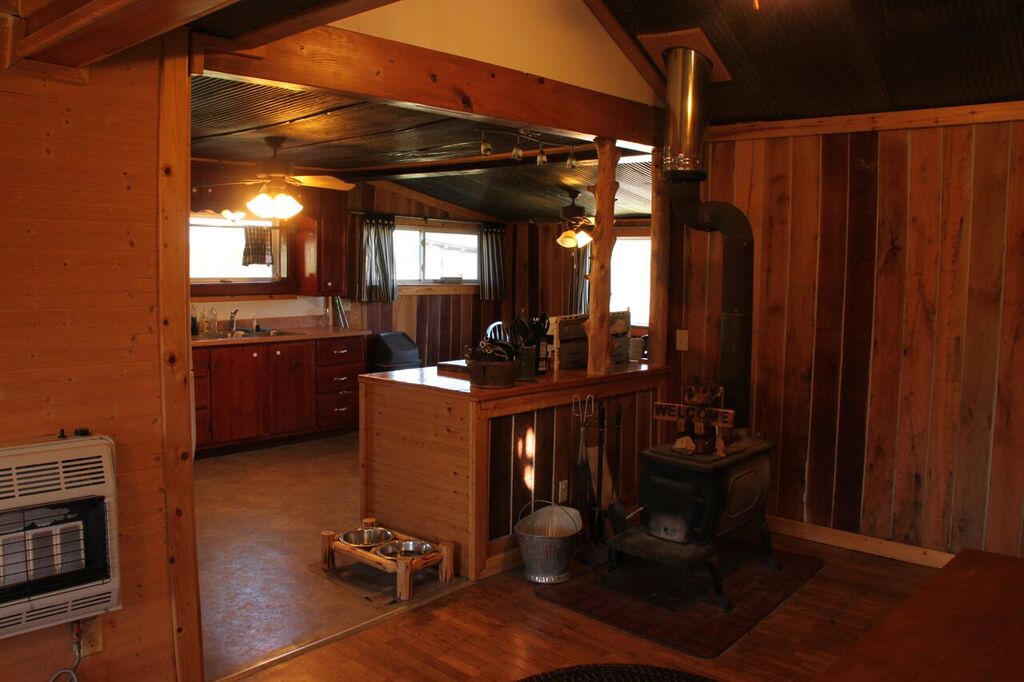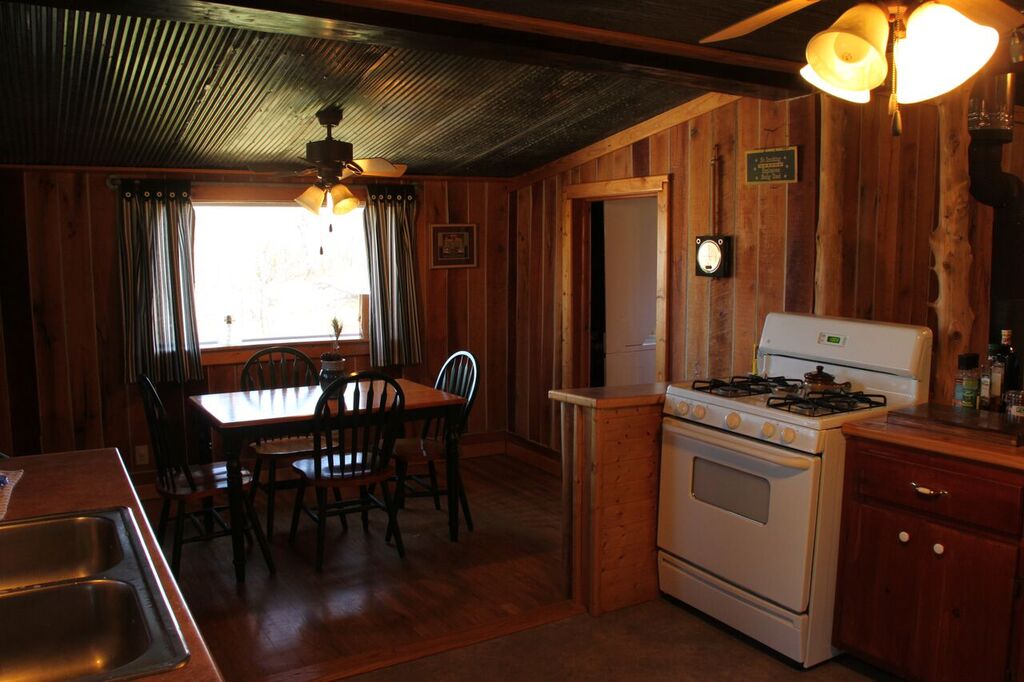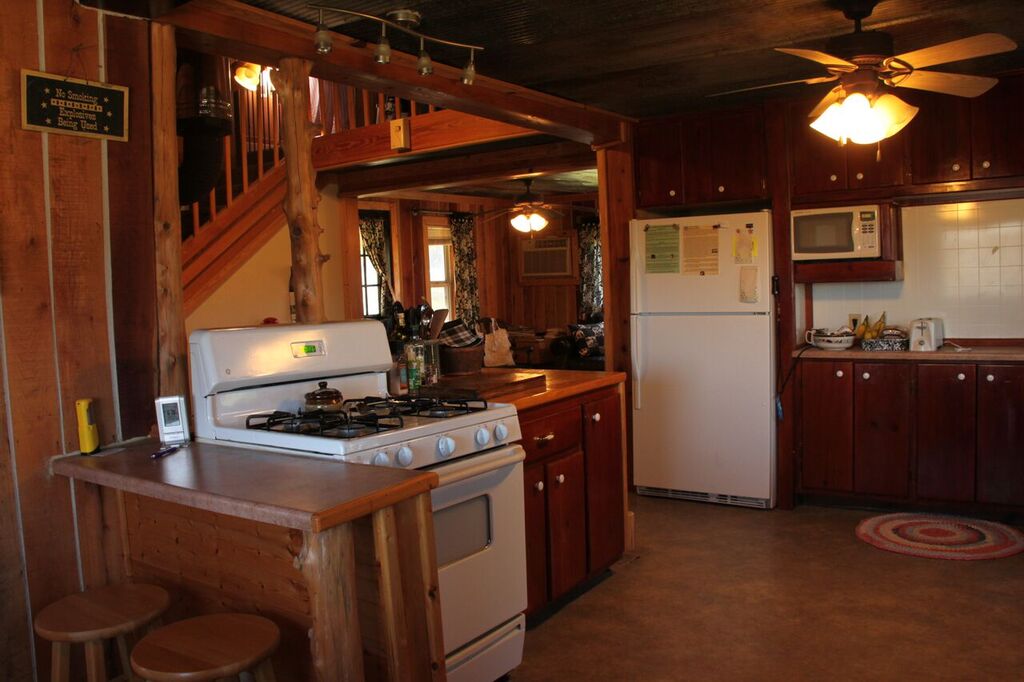 Their favorite spaces? Michelle loves to curl up in the sleeping loft with a good book and their cats. Brent's is on the back porch where they sip wine while they watch their dogs and a cat play in the yard. "We spend a significant amount of time there," Brent says.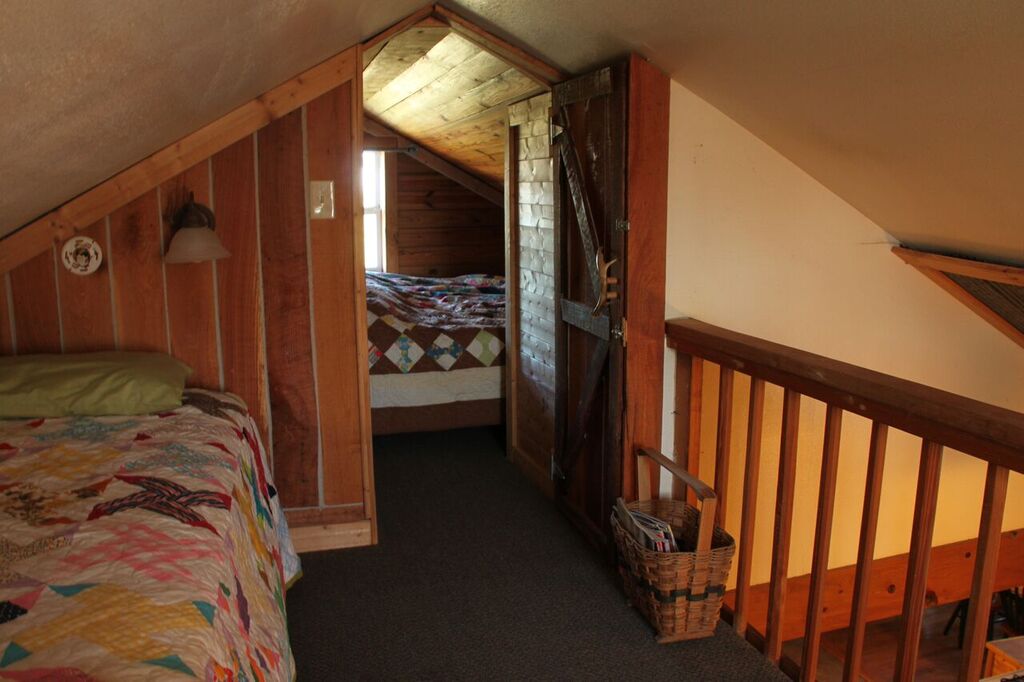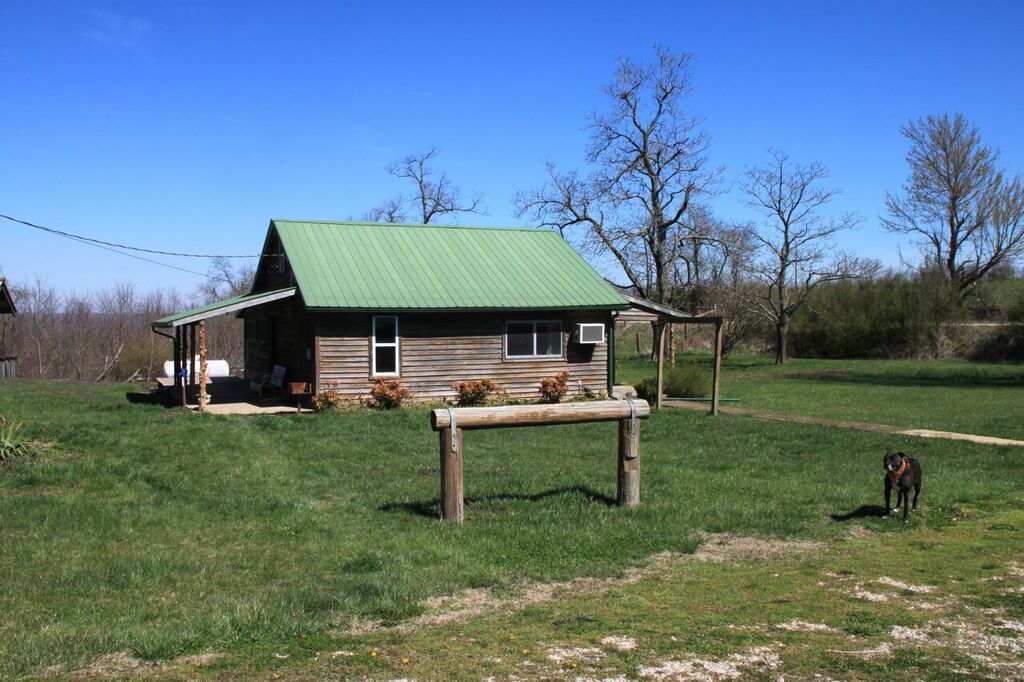 Their only regret? That they can't spend all of their time there, but they love it and the area so much that Brent writes the Exploring Northwest Arkansas blog.
What do you think of Grandma Stella's Homestead?