Living Large Reveals: A Tiny Off-Grid Homestead for Four in Missouri
For many Americans, downsizing might mean going to 700 square feet. But the Page family, who live in Northeast Missouri, downsized from 700 square feet to 350!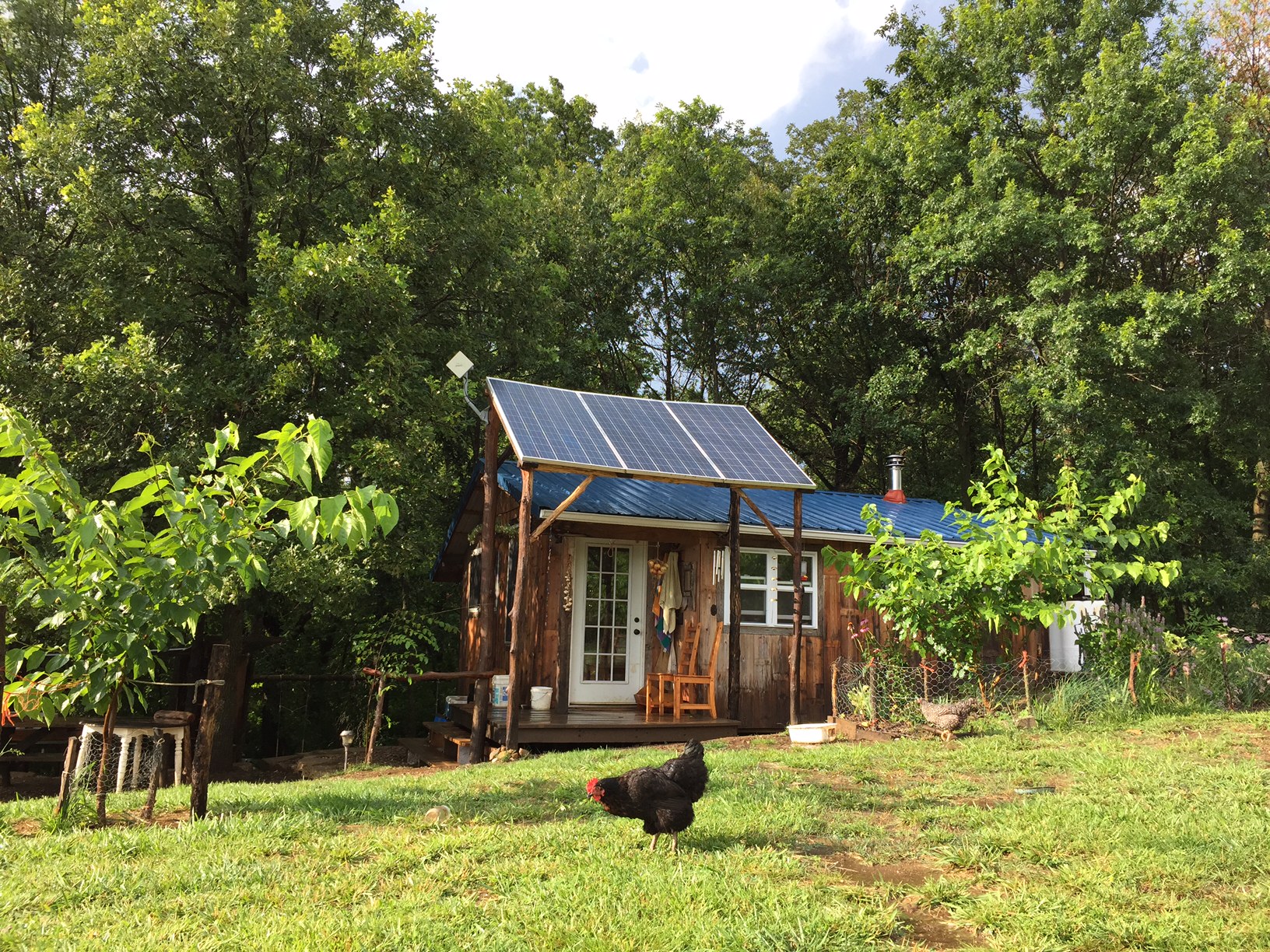 You read that right. In 2013, Teri and Brian purchased 10 acres of land in Missouri. They were living 5 miles away with their two children, putting in infrastructure such as a driveway, gardens, orchards, an outdoor kitchen, and rainwater catchment. It was slow going, so they decided to move to their land and live in a pop up camper.
"My husband built our house, with occasional help from neighbors or friends. Initially we thought that our tiny home would be a guest space, and that we would later build our 'real home,' but the more time we spend in this small cozy home, the more we love it," says Teri, who blogs about their life at Homestead Honey.
The Pages finished putting in blown cellulose insulation and a wood stove in late October 2013 and moved into the unfinished space for the winter. In the summer of 2014, they moved into a tent again while finishing the flooring and ceiling, and installing a solar electric system.
"In truth, the house is still not finished and we still live without running water, although we have high-speed internet, go figure!" Teri says.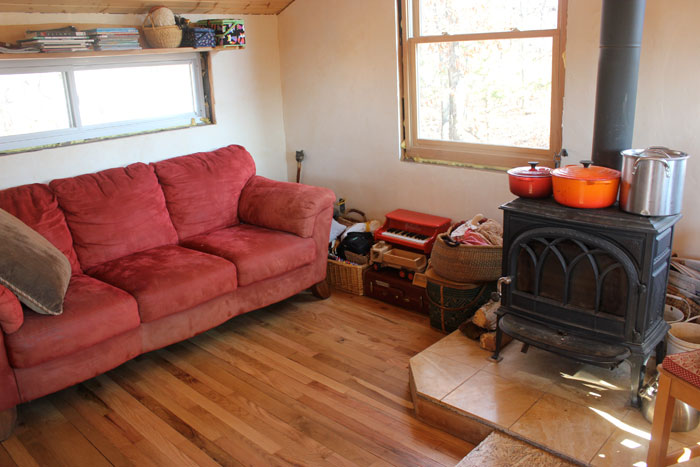 Teri home schools and she and Brian both work from home (they also sell hand-forged metal and one-of-a-kind wood pieces on their Etsy shop, Acorn Hill Handcrafts, so keeping the house very well organized is a top priority. Teri explains their philosophy and how it all works. "Everything has a place, and at the end of the day, everything goes back into its place. We also keep extra belongings in Rubbermaid containers outdoors. Every six months, I take the winter clothes out, and bring in the summer clothes. We also rotate in the kids' toys and books, keeping only a few favorites indoors. As an added benefit, it makes the kids feel like they are constantly getting new toys!"
Teri's favorite space in the house is the pantry and mudroom. "As homesteaders, we bring in a lot of dirt, so having a designated space for boots and shoes was a top priority. My husband designed and built our pantry to fit quart and gallon sized mason jars so we could store our canned goods and bulk food. It is both efficient and beautiful," Teri says.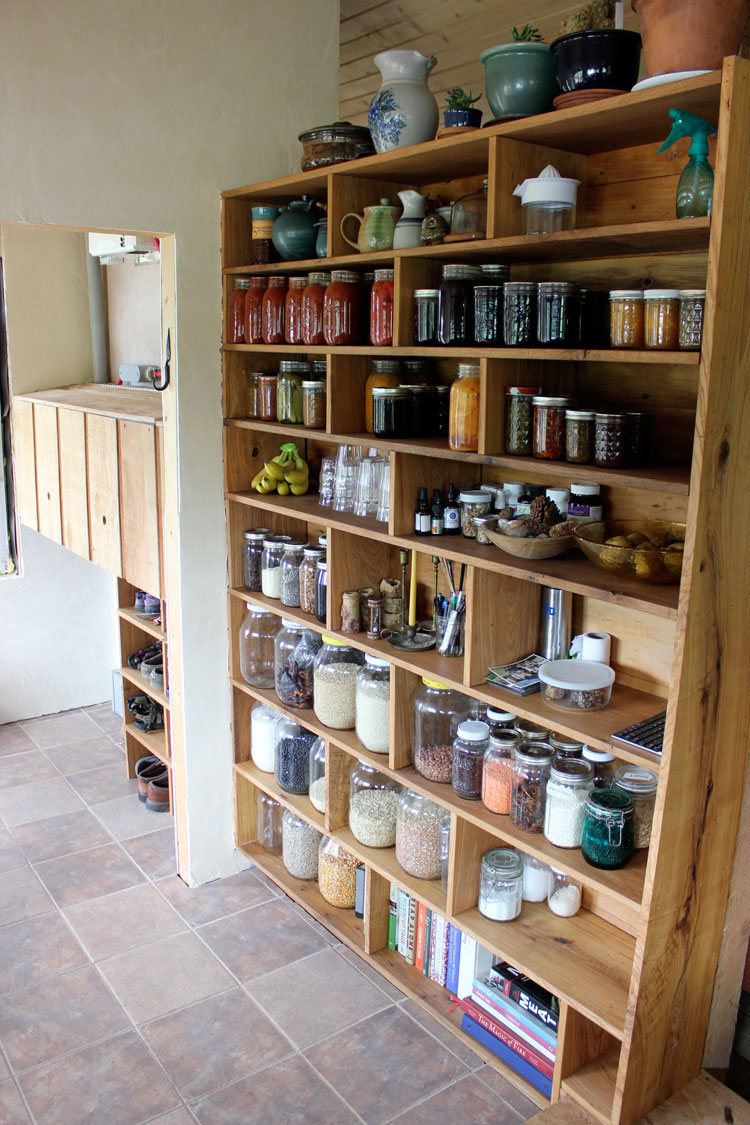 Teri says the most challenging aspect of living in such a small space with so many people is balancing so many roles. For example, she perches on top of the bed to work on the computer, which is on their dresser.
"In the late spring through early fall, we take advantage of the warmer weather and spend most of our days outdoors, but having enough space for four creative people to work on their projects indoors during the cold winters can be challenging," Teri says.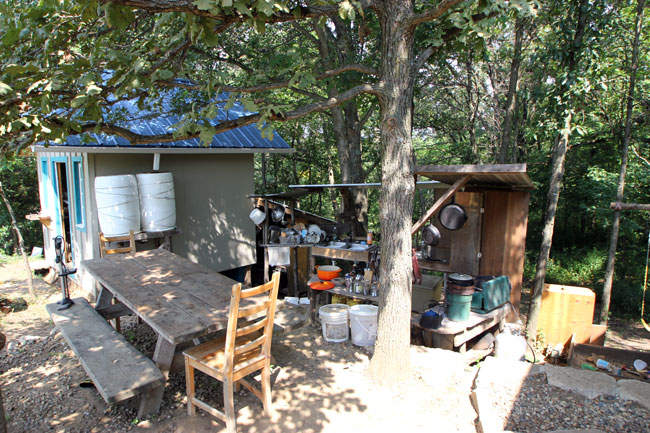 Teri acknowledges that while they love their home as it is as their children, Ella (8) and Everett (5), get older, they will likely have to build an addition so the kids can have privacy.
For right now, though, the family is just getting ready for another growing season in Missouri and continuing to Live Large.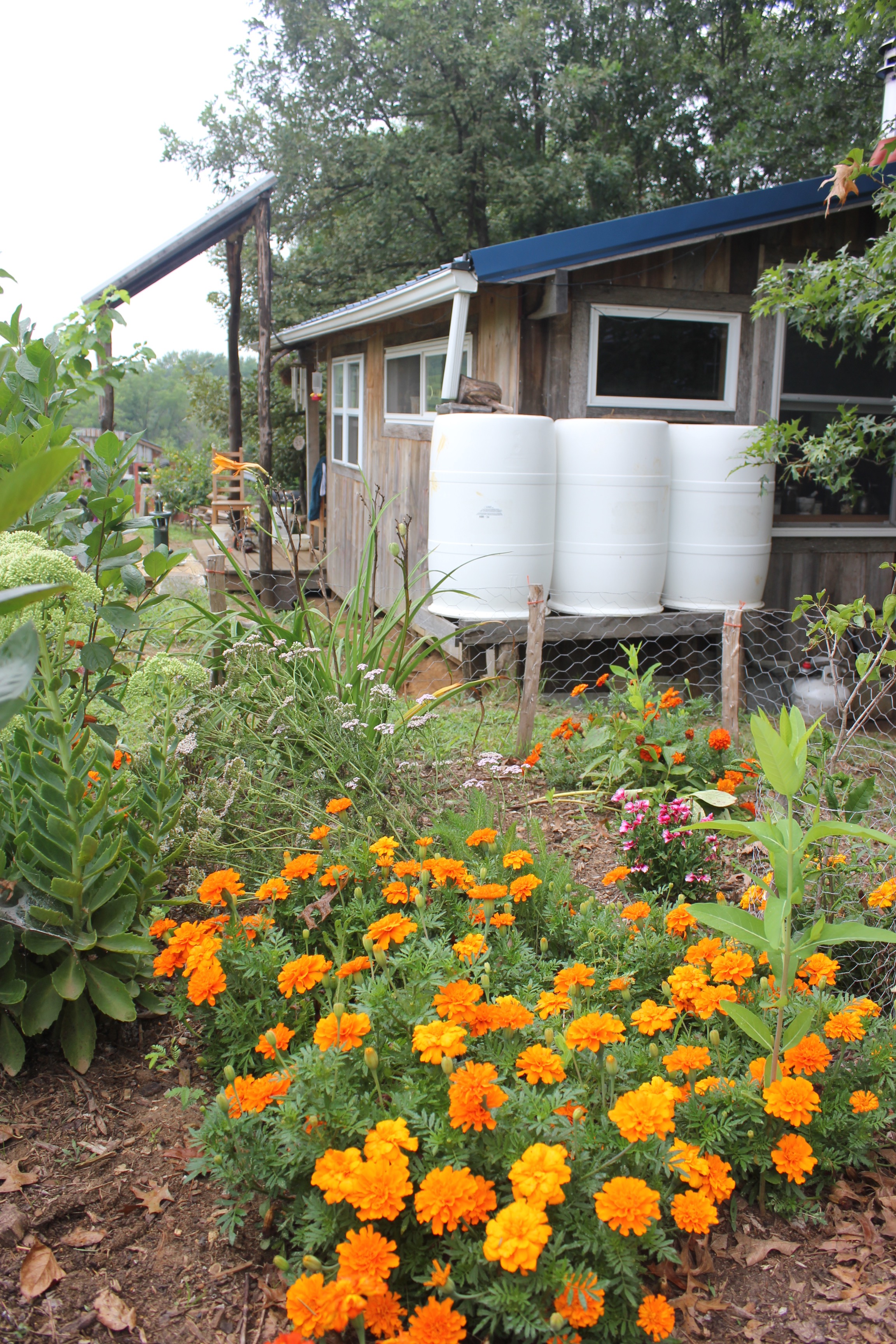 Do you think you could live off-grid in a tiny home with two small children?