Living Large Reveals: A Multi-Functional Tiny Granny Pod
Living Larger Sue Smith Moak lives in an awesome tiny house on acreage in the Texas Hill Country, but her daughter and her family lives in Austin. What to do? Build another tiny house in their backyard, of course!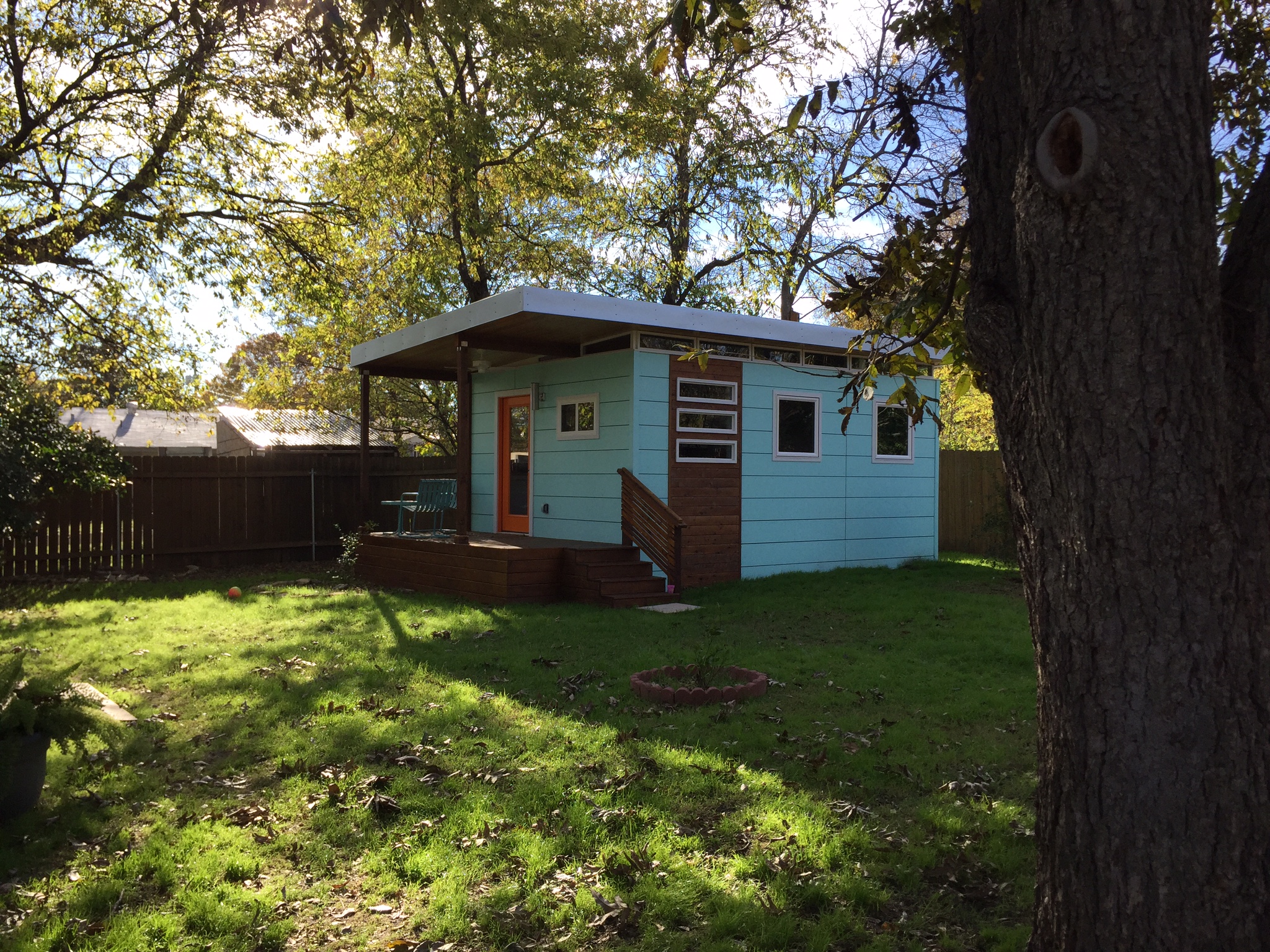 Sue, 66, loves spending time with family. She also realizes that she may not always be able to live on her beloved Rockin' RS Ranch forever, so she decided to build a so called Granny Pod in her daughter and son-in-law's backyard.
While Sue is mostly country and a little bit rock –n-roll (her Texas Hill Country Ranch is definitely country), Sue decided to go modern with the Granny Pod. "It fits in more with my daughter's neighborhood," Sue says. She chose Kanga Room Systems to build the 280 square foot space. The hardest part was navigating the code requirements in Austin.
Sue's dream finally came to life last year, but realizing even with the Kanga, she will still spend most of her time on the ranch, at least in the present, Sue and her family came up with a clever idea. Austin is such a hot place for festivals and tourism, why not rent the Kanga out when Sue is not visiting? The income split between Sue and her daughter's family, would not only help her pay for the Granny Pod, but also help them.
The Airbnb listing has been a great success. The Kanga is booked almost every night that Sue doesn't block time out for herself and the reviews on the website are amazing.
Thanks to that feedback, Sue made a couple of adjustments to make it even more cozy for visitors.
She added a table that can fold up when not in use.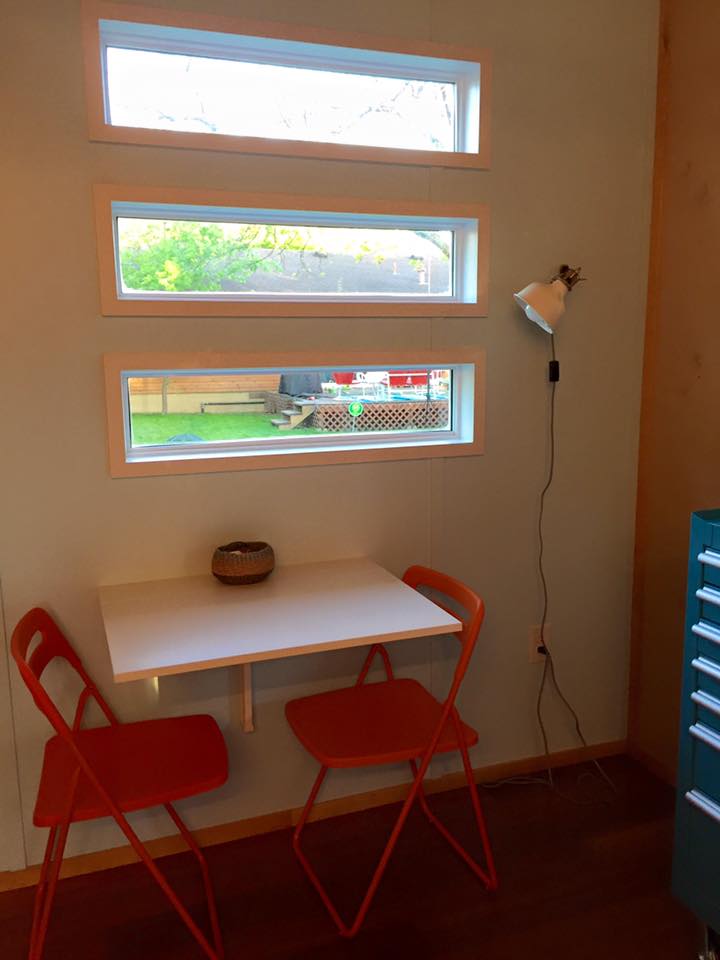 At first, she had a daybed in the space, but instead decided to add a queen sized bed that has storage underneath. This allows the Kanga to sleep two more comfortably.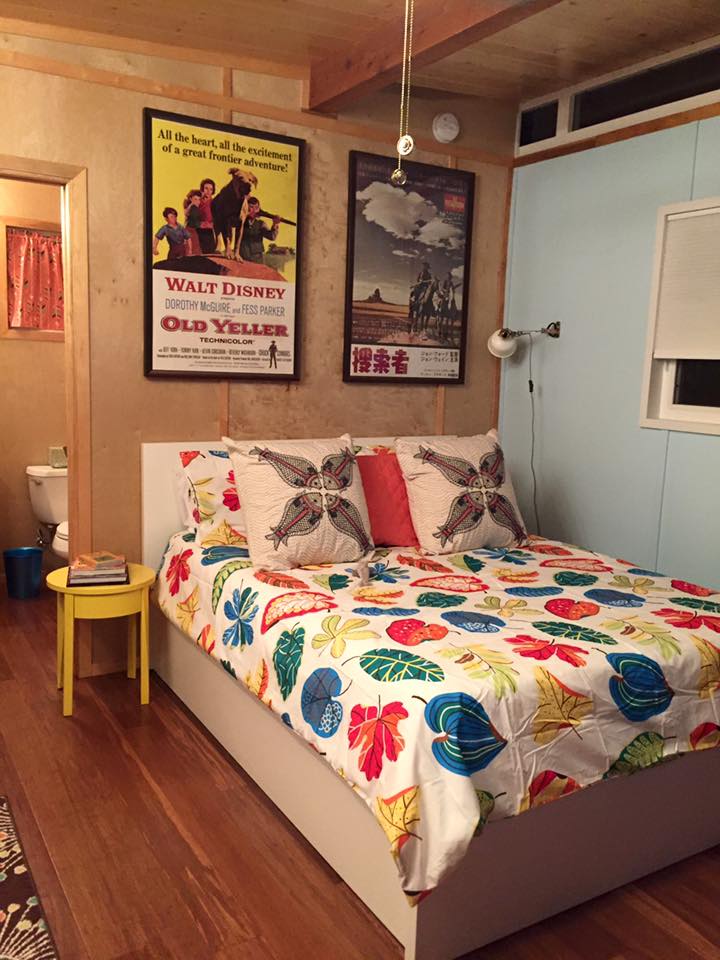 "I bought a blue metal tool chest on wheels to use for storage. It locks so I'm able to keep my personal items there," Sue says.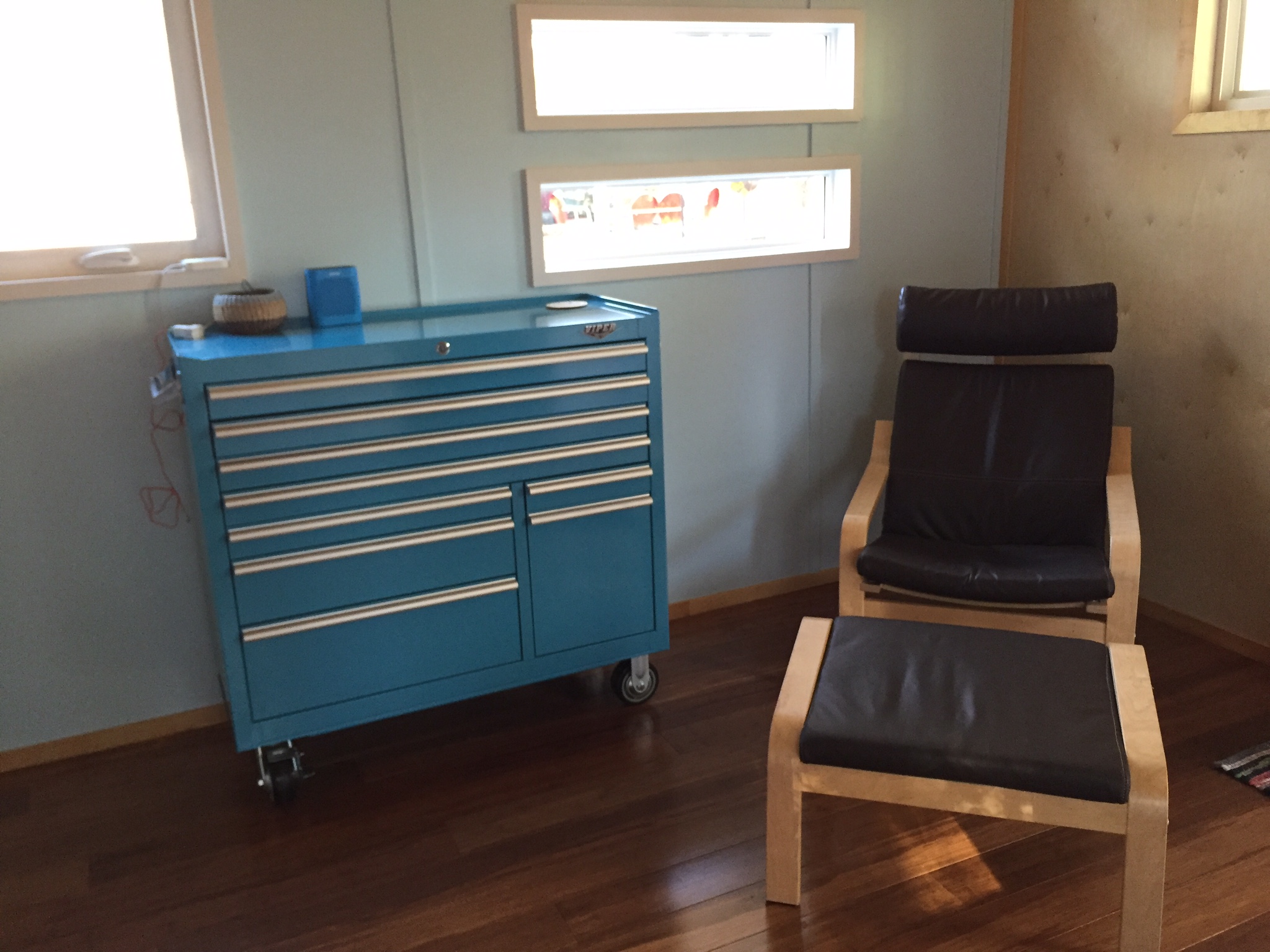 The space consists of one big room and a bathroom. Her favorite space is the kitchen, but Sue says she also loves the deck that has a ceiling fan. "I can sit out there when the weather is nice and watch my grandson play outside!"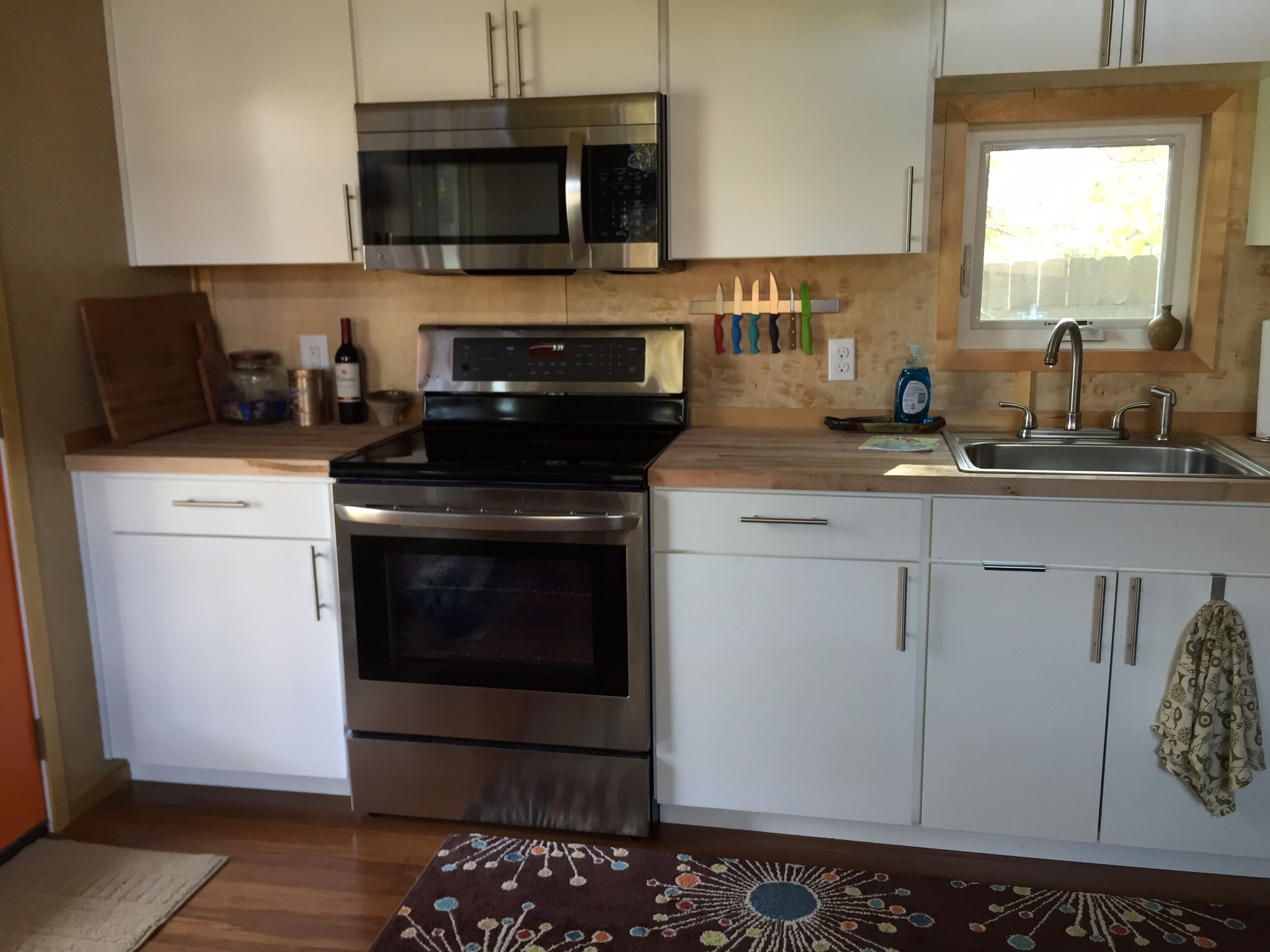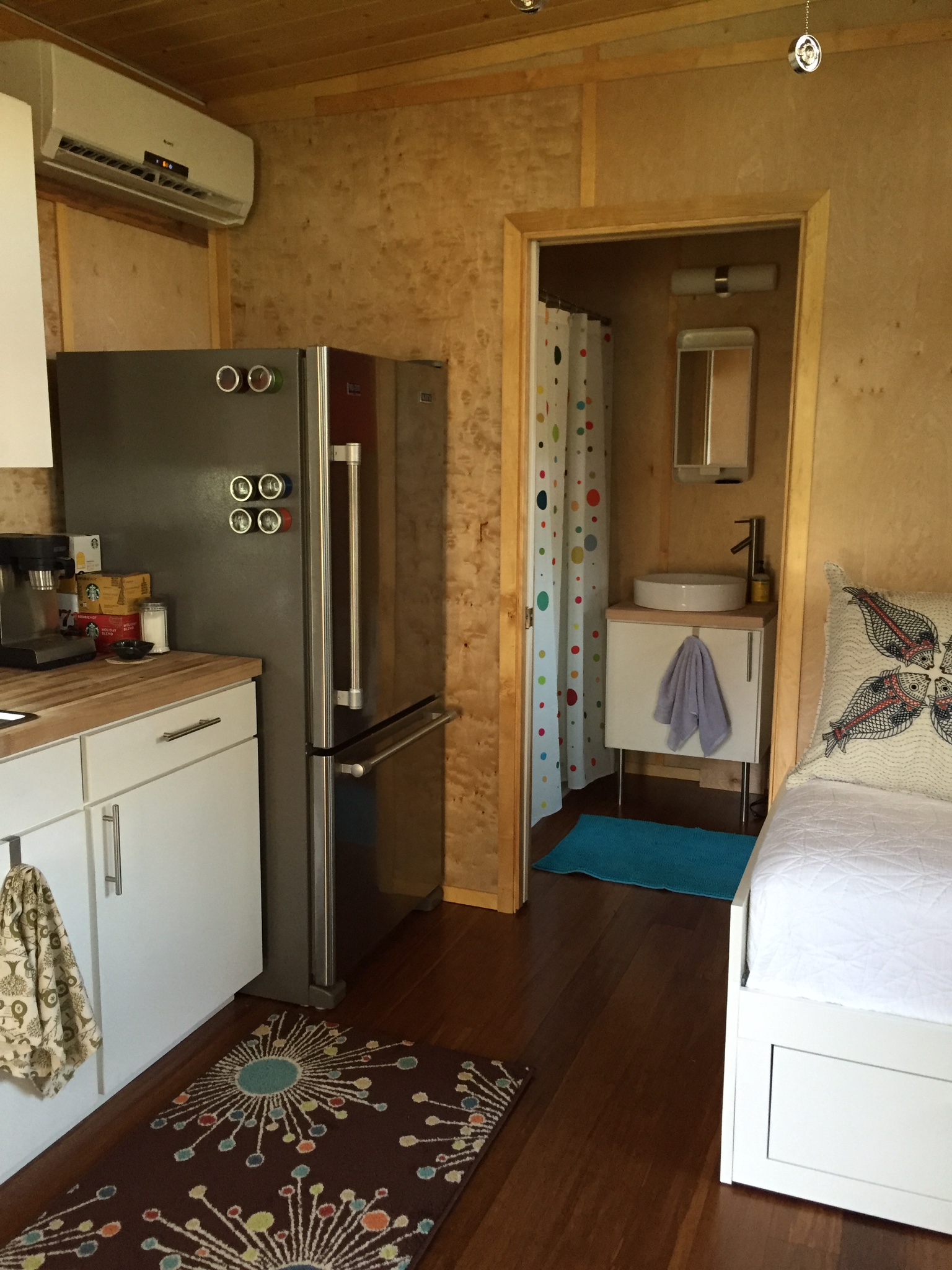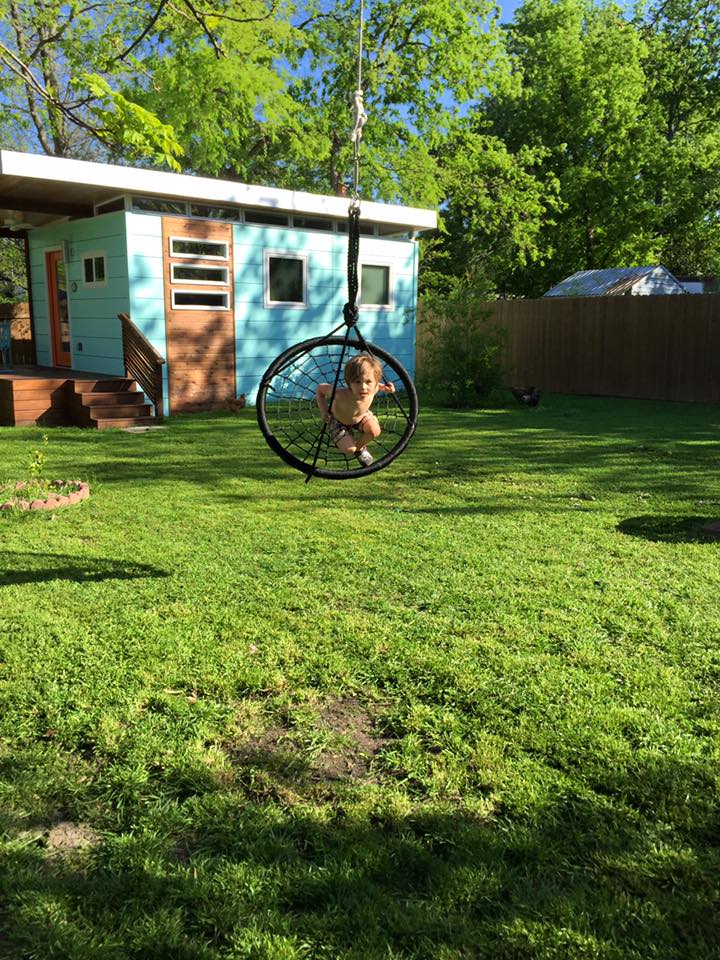 You can read more about Sue's other tiny house, The Rockin' RS Ranch, in my book, "Living Large in Our Little House: Thriving in 480 Square Feet With Six Dogs, a Husband And One Remote…Plus, More Stories of How You Can, Too" (Reader's Digest Books, June 7, 2016).
 Have you ever thought of building a granny pod?