Large Life, Small Space: The Writing on the Wall
When I was a child, we lived in upstate New York, but my dad was from Alabama where many of his people still lived.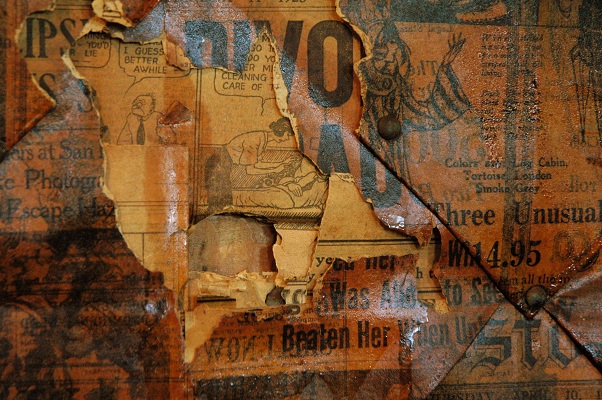 Every year we would travel down there for a visit. I loved staying at my MawMaw and PawPaw's house. I had all of my cousins to horse around with. The best part, though, was that I could read the walls! I didn't realize they were poor, raising 11 kids in a tiny house and used newspaper to keep out the cold.
After we'd get back home I'd beg & plead for walls that we could read! I don't have photos of my grandparent's old place, they were all destroyed in a fire, but that just proves that stuff is just stuff, but memories last a lifetime.
~Donna Deyo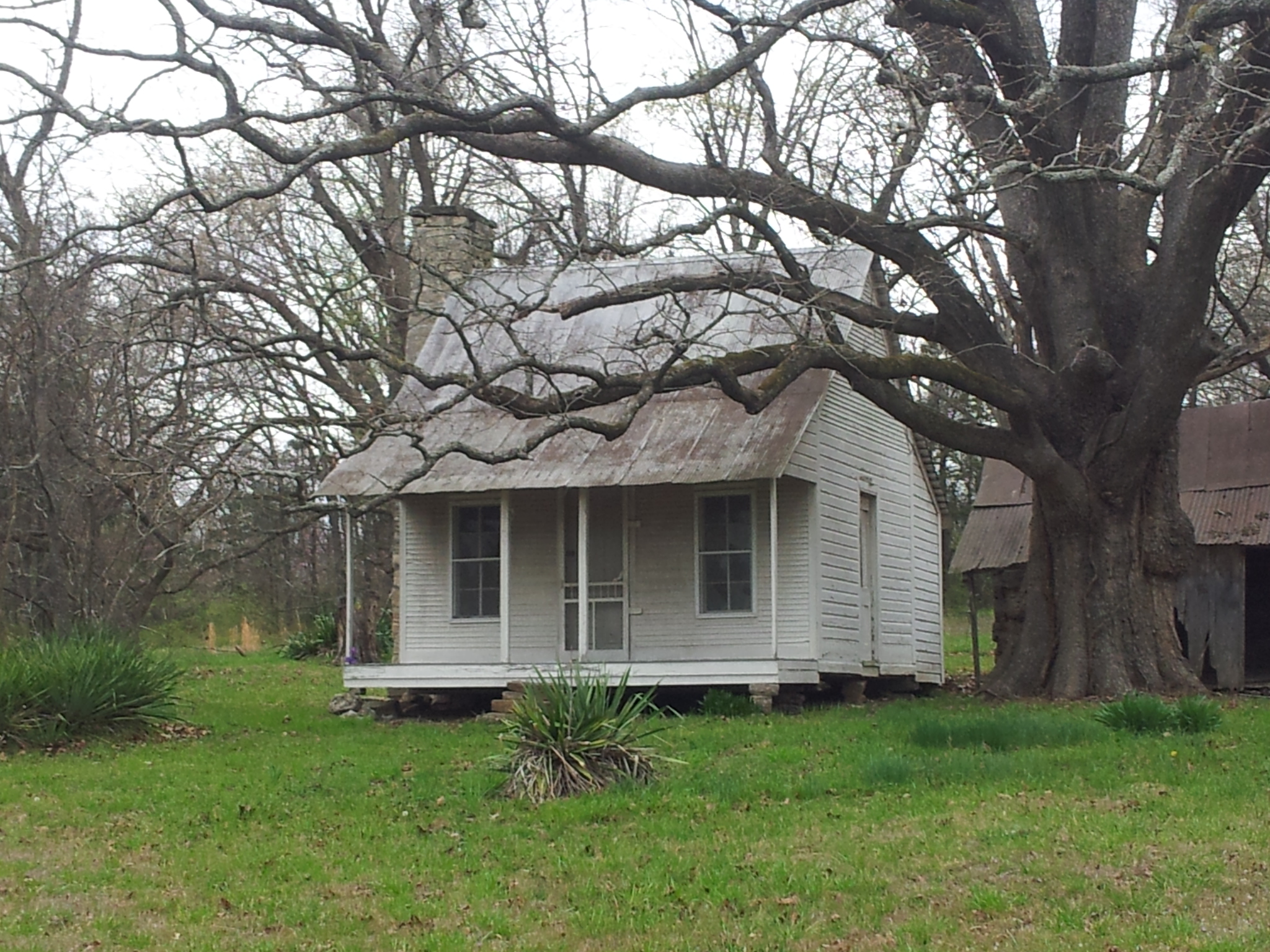 This is not a photo of Donna's grandparent's home, but of an old homestead in Bull Shoals, Arkansas. When Donna saw it on the Living Large page on Facebook, it brought her memories of her time there back. The above photo of papered walls is of the Paper House and used with permission from Odd Things I've Seen. 
I'm looking for more stories for Large Life, Small Space. Don't worry, I'll do the writing. You just tell your story! Please email me at fivecoat@ozarkmountains.com