Living Large Reveals: A Sweet Cabin That Brings Peace to All Who Enter
When Larry and Bobby Smith took early retirement in 1995 and downsized, they moved to a cabin in the woods in Boone County Arkansas. This little piece of heaven was hand built in 1979 by a game warden in the county, who worked on the house with a friend.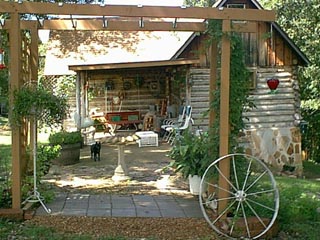 "It is made with hand-hewed logs, chinked, Rock and Western Cedar. Hugh lived in the cabin alone, until he passed," says Bobby. "We fell in love with the stone floor and the peaceful calm we felt within the walls of that sweet cabin."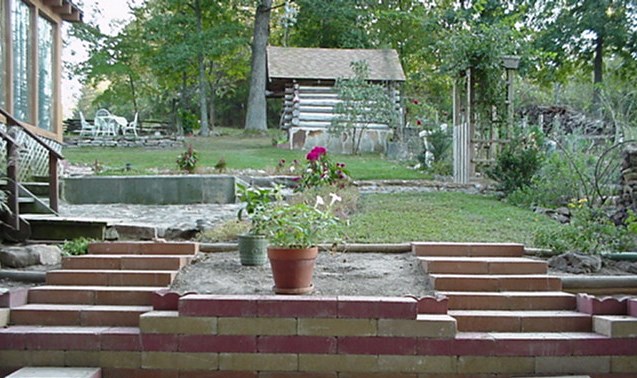 The little cabin was only about 600 square feet before the couple added a sunroom so they could host large family holiday dinners. They also opened up space in the loft area so the grandkids could stay with them. Their changes made the space a total of 900 square feet.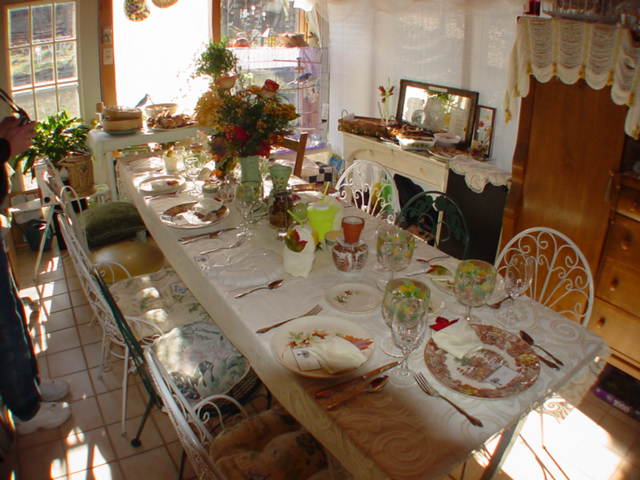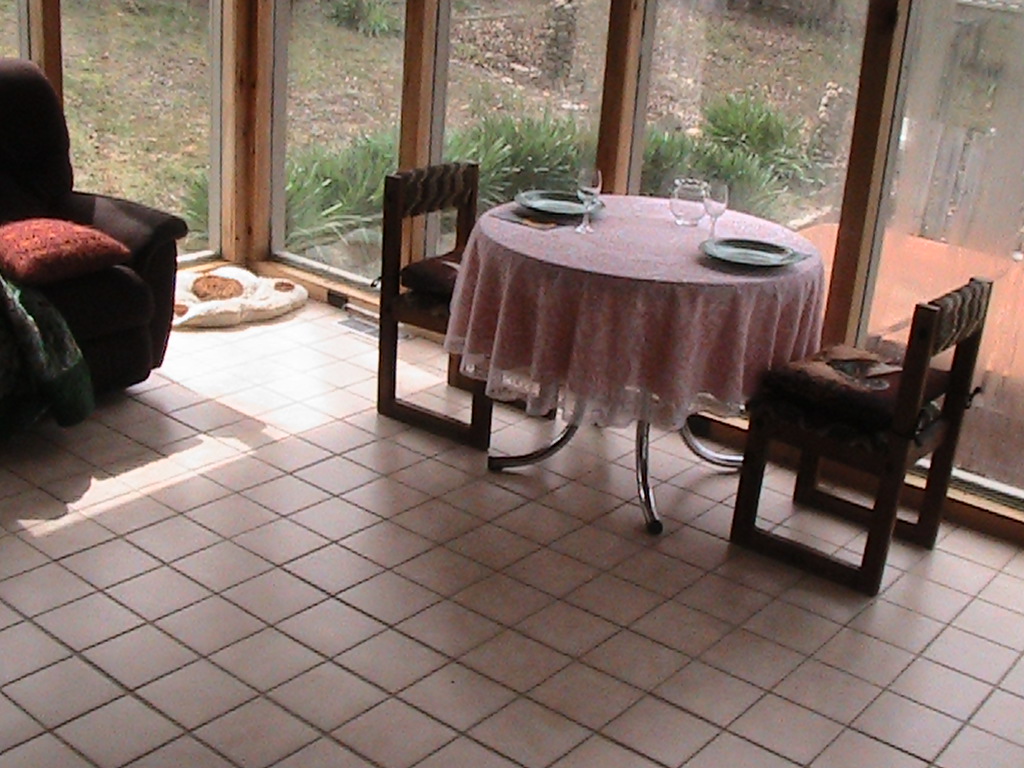 Bobby built cedar shelves in the small indent between duct work and wall to house her books. She also hung a long antique saw blade on the wall in the kitchen to hang her pots and pans. The previous owner had a fake wall at the end of the closet where he kept his vast gun collection and Bobby opened it up and put in shelving. "He also had hidden doors upstairs in the loft where it was rumored he kept his money. I opened up the eves and all his hiding places to make a place for grandchildren's toys," Bobby said. "If he hid his money someone found it before us!" The couple put the laundry room in the unfinished basement.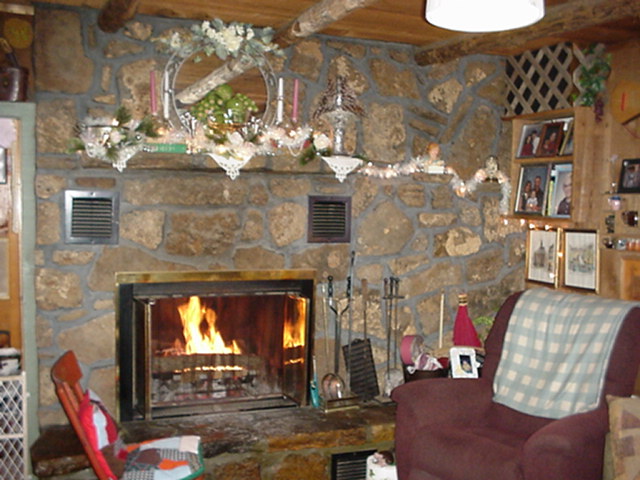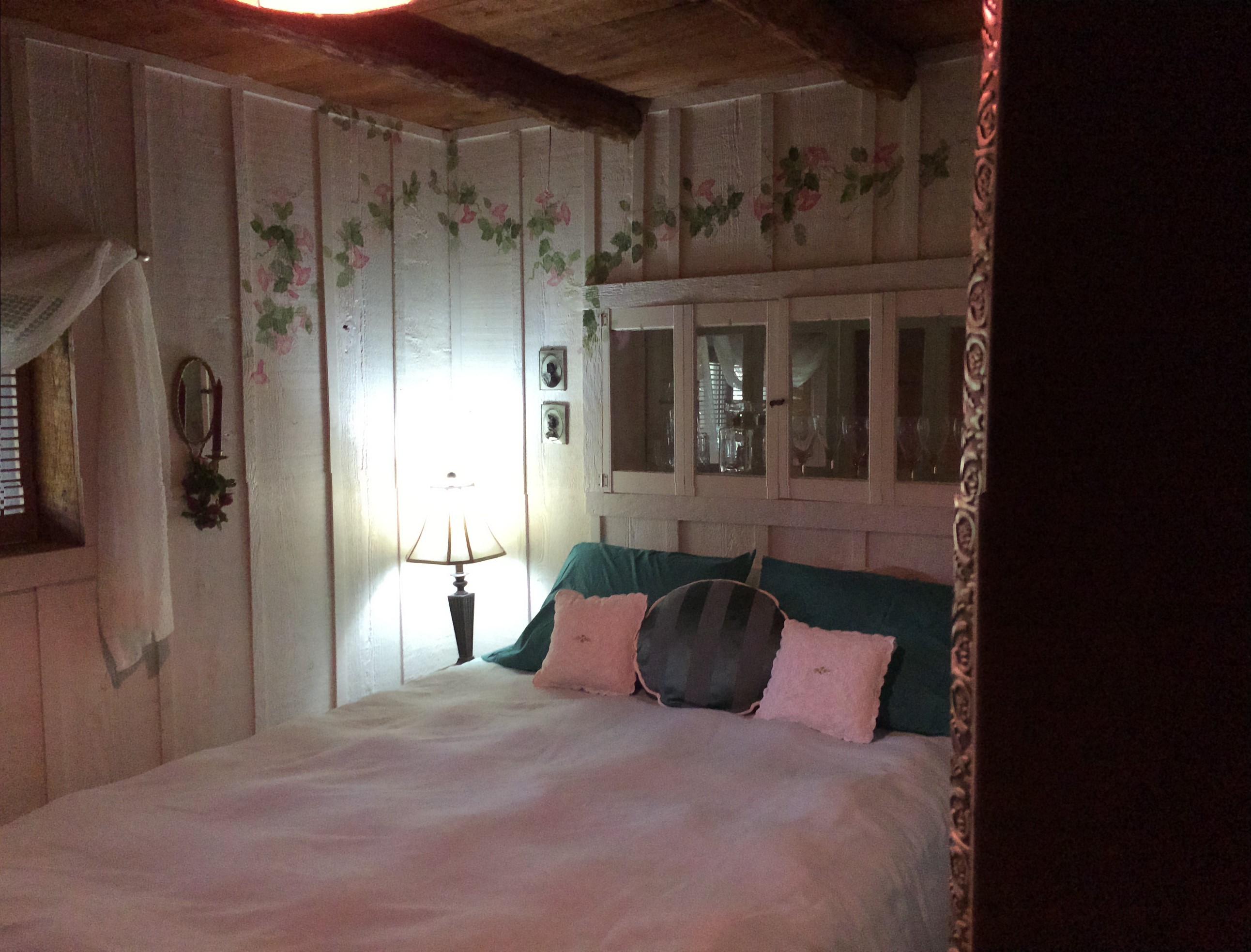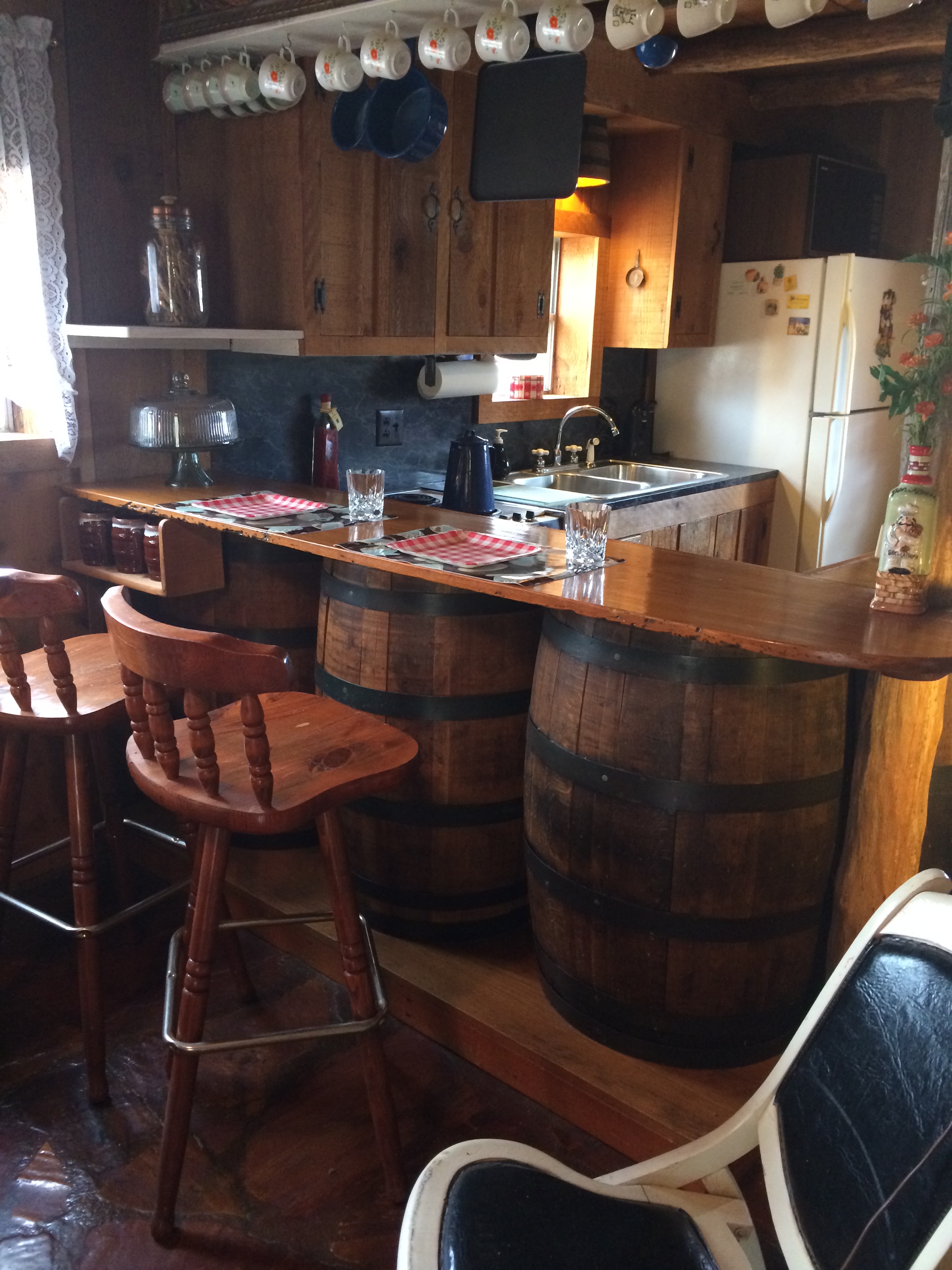 The kitchen cabinets are made from half barrels and the light fixtures are made from small half barrels.
Bobby says the hardest part of downsizing was dealing with only one small bathroom. "We sold off and gave away all excess before we ever moved," says Bobby.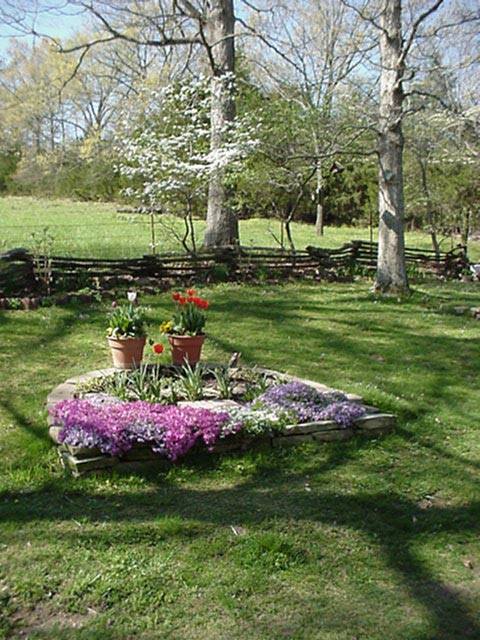 When asked what her favorite part of the cabin is Bobby says, "I love it all, but the loft has magical views of the hills and woods. When the Redbud, Wild Plum and Dogwood are in bloom, it's a sight to behold!"
Bobby and her husband moved from their little cabin when her music career took her to Bull Shoals, Arkansas in 2004. They began using the cabin as a getaway. She is sad to admit that she and her husband have come to a point in their lives that they cannot manage two properties anymore.
"We feel it is time to share the cabins sweetness with someone who can care for it properly. It will be for sale this summer. I will miss it terribly, but we have many wonderful memories to warm our hearts. We packed every inch of that space full of children, grandchildren and love," Bobby says.
She adds of the space, "The cabin seems to have a peaceful spirit of its own. All who visit feel it and hate to leave."
If you'd like to inquire about the cabin, email Bobby at:  indy113@yahoo.com