Living Large in the Kitchen: Mexi Zucchini Over Rice
Dale and I love Mexican food, Dale probably more than even I do. My mom used to say she thought he could eat it everyday.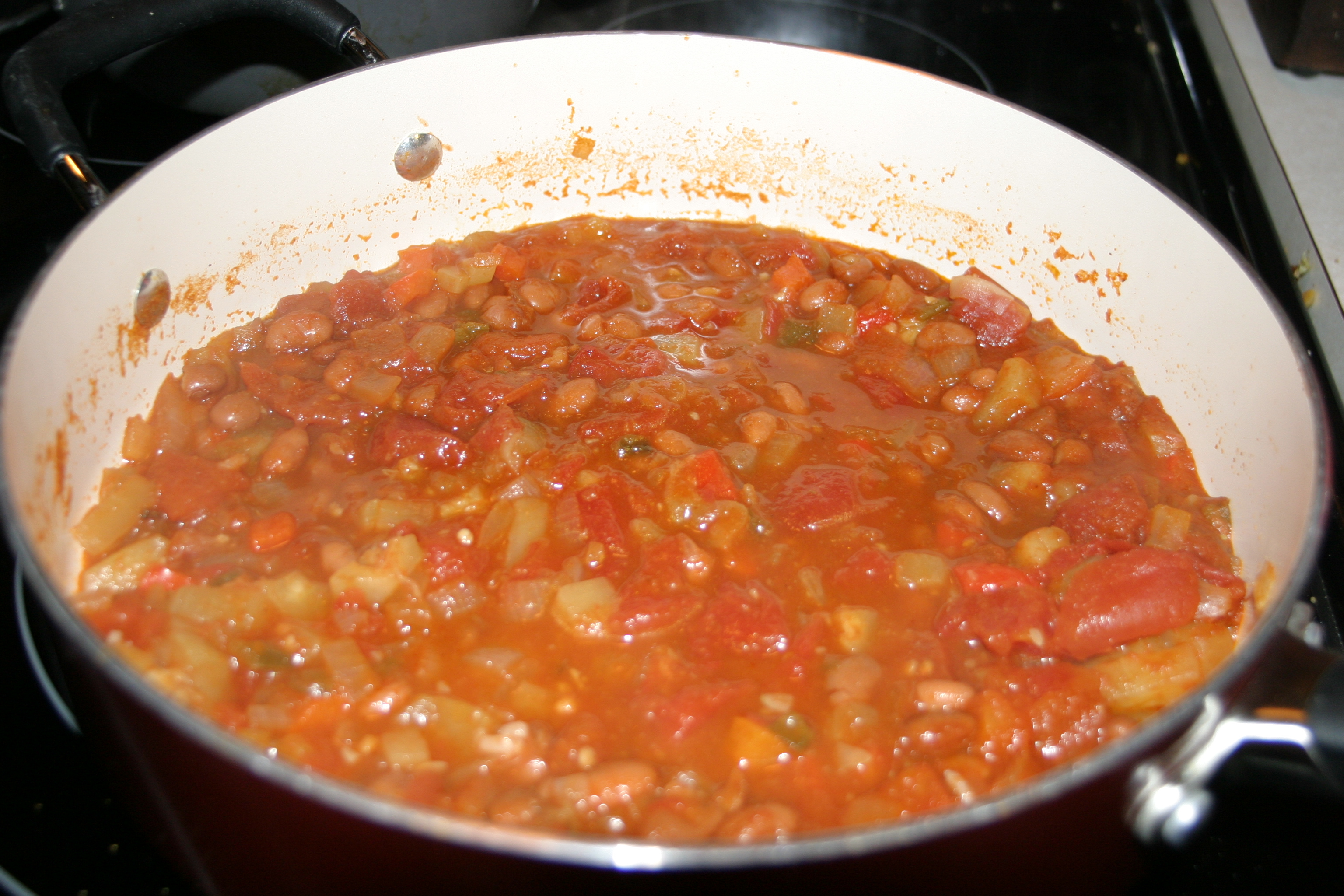 When I changed our dinner time eating habits three years ago, the challenge became to find things that would keep us eating healthy while still stimulating our taste buds.
Like most of my recipes, I came up with this one after finding something similar on the Internet. It was zucchini season and I had to find something to do with the bounty my aunt was sending down to Our Little House.
I just made this again this week and it seems to get better each time. It's become one of Dale's favorites. This makes a great Meatless Monday dish, or for any day and it's super easy and quick. Less than an hour for prep and cooking time.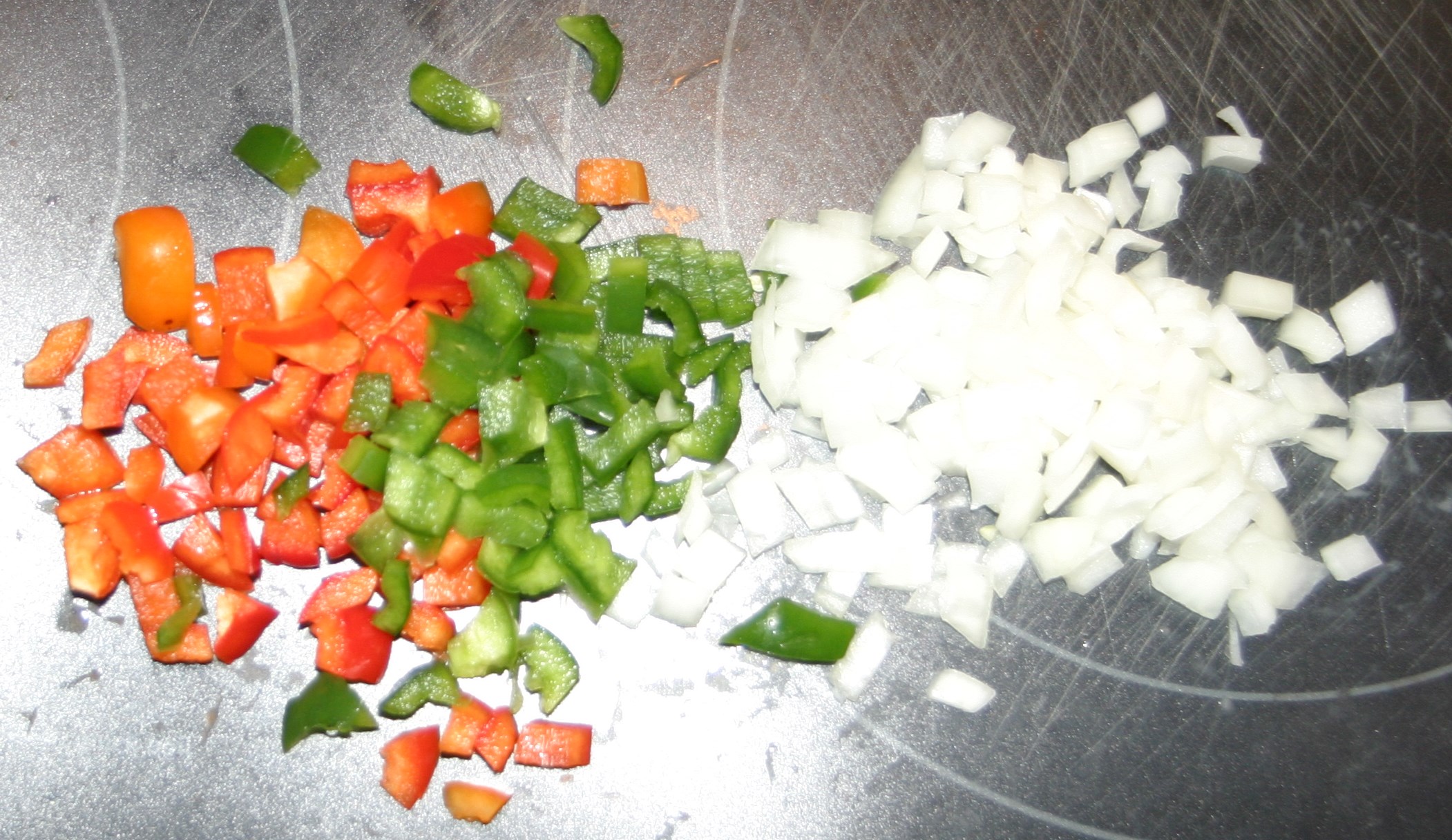 Living Large Mexi Zucchini Over Rice
 2 medium zucchini, peeled and diced
1 medium onion, diced
1 red pepper, diced
1 green pepper, diced
2 large cloves of garlic, minced
1 can Del Monte diced zesty tomatoes with green pepper
1 can organic pinto beans, drained
2 tbs. McCormick's Mexican spice blend
Fresh ground black pepper to taste
2 cups cooked rice (we use jasmine, but your favorite will do)
Several chopped cilantro leaves, ¼ cup of shredded cheese and 3 green onions chopped for garnish
Tortilla chips
Sauté the zucchini, onion, red pepper, green pepper and garlic in a large skillet. You can use olive oil, but I typically use a little water, which reduces the fat in the dishes. When veggies start to soften, add the tomatoes, pinto beans and spice. Simmer for ½ hour. While veggie mix is cooking, cook your favorite rice per directions. I place a heaping serving spoon full of rice in the middle of the plate and put desired amount of veggie mixture over rice. Garnish with green onion and cilantro. Top with a sprinkle of cheese. Put chips on the plate around the rice and veggies. Serves 4.
What do you think, something you'd like to try!?