Is There Assurance for Tiny House Insurance?
We learned first-hand of the difficulty of getting a mortgage on a tiny house, but we never had trouble getting insurance, even when we didn't reside here full-time. That isn't true for all tiny houses.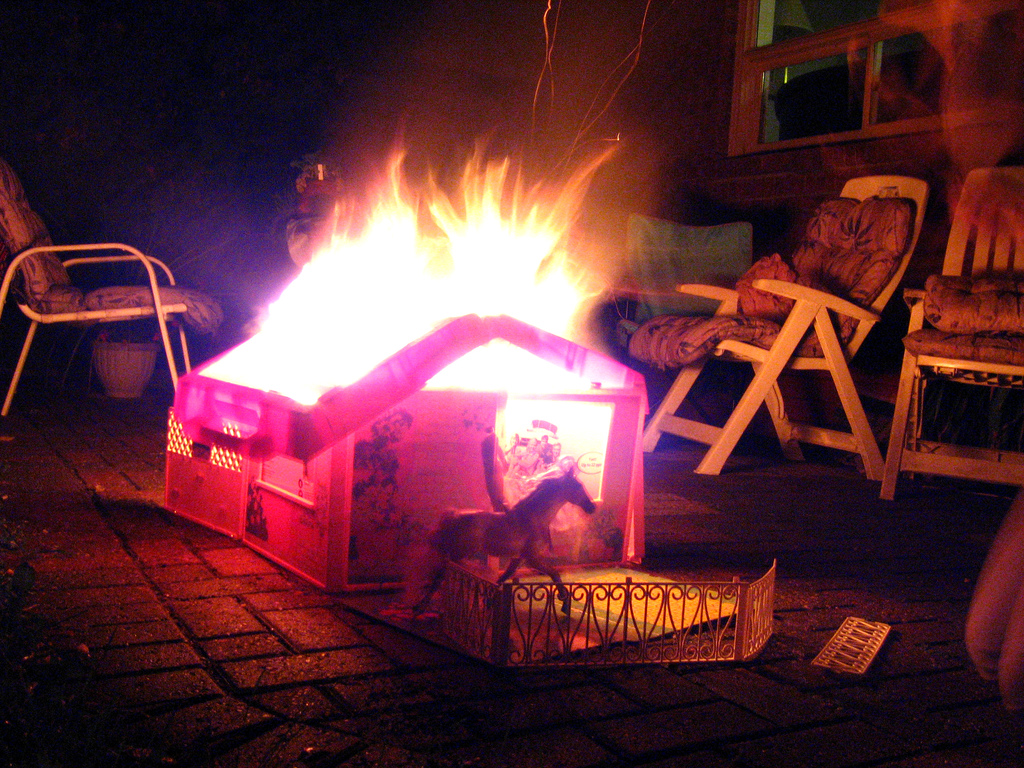 I learned a few months ago that some tiny house dwellers have had problems securing insurance for their tiny homes, especially if they are mobile. Our Little House is on a foundation, so we didn't have problems getting our insurance through our local agent who works for a large, nationally recognized company.
When I talked with some tiny house dwellers, I learned that some of them have given up hope of finding insurance and was just living without it.
This isn't advisable, especially if you're going to be towing it down the road.
When I worked in apartment management a lifetime ago, one of the buildings caught fire after a bottle rocket landed on the roof. Of course, the top floor of the 3-story building was completely destroyed and everything in the floors beneath sustained water damage.
The thing I remember most, aside from walking up the stairs to the third floor and seeing a clock keeping perfect time on the only remaining wall, was how devastated the residents were at having lost everything, especially when they didn't heed our advice to them to get renter's insurance.
If you're living in a tiny home, you have fewer possessions, but those possessions are the ones you love and speak to you. You'll want to get a policy that covers both your beloved tiny home and your stuff.
Some of the builders in the movement have registered their Tiny Homes on Wheels (THOWs) as RVs and people are able to obtain RV insurance. Tiny House Build did a Q&A with one insurance company that is offering insurance.
I also cover the subject of insurance in my upcoming book, "Living Large in Our Little House: Thriving in 480 Square Feet With Six Dogs, a Husband And One Remote…Plus More Stories of How You Can, Too," which is available for pre-sale now and will be released June 7.
If you have a tiny home on a foundation, you really shouldn't have a problem finding insurance, but speak with your agent. I know some of the homeowners around us have had some difficulty with their insurance companies if they don't live in their homes full time (there are a lot of weekenders here).
Did you ever consider that you might have trouble finding insurance if you had a tiny home?
Photo credit: walidhassanein via Foter.com / CC BY-NC-ND