Living Large Reveals: Going Retro in a Tiny House Airstream
Who doesn't love the retro, sleek look of an Airstream? The Tiny House Movement means small spaces of all shapes and sizes and many people have embraced vintage and new model airstreams for full time living.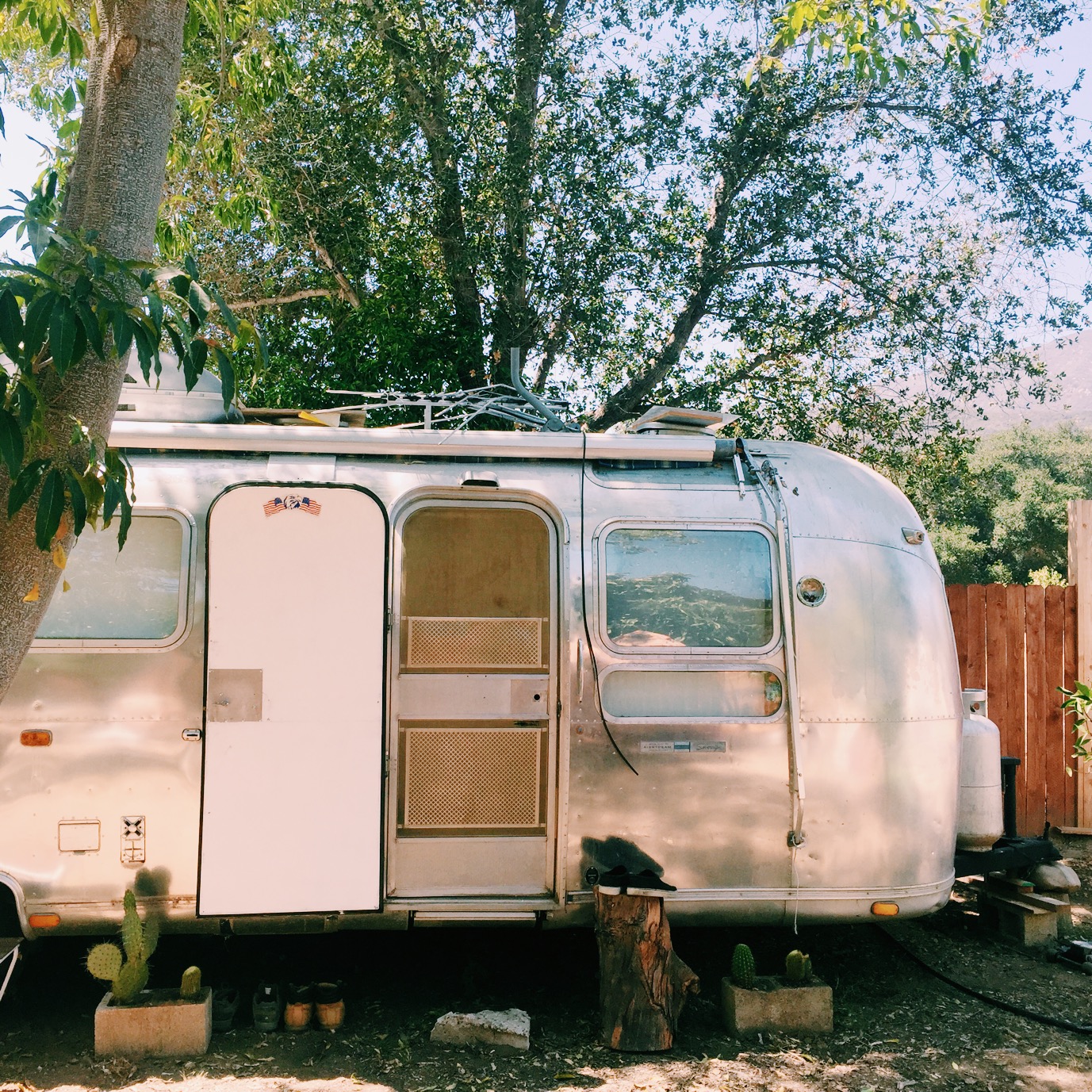 Josh Toedt, 25, completed renovated his 300 square foot Airstream and moved in about 1 ½ years ago. He installed new plumbing, painted and purchased all new furniture. About the only thing original in the interior is the bulkhead for kitchen storage.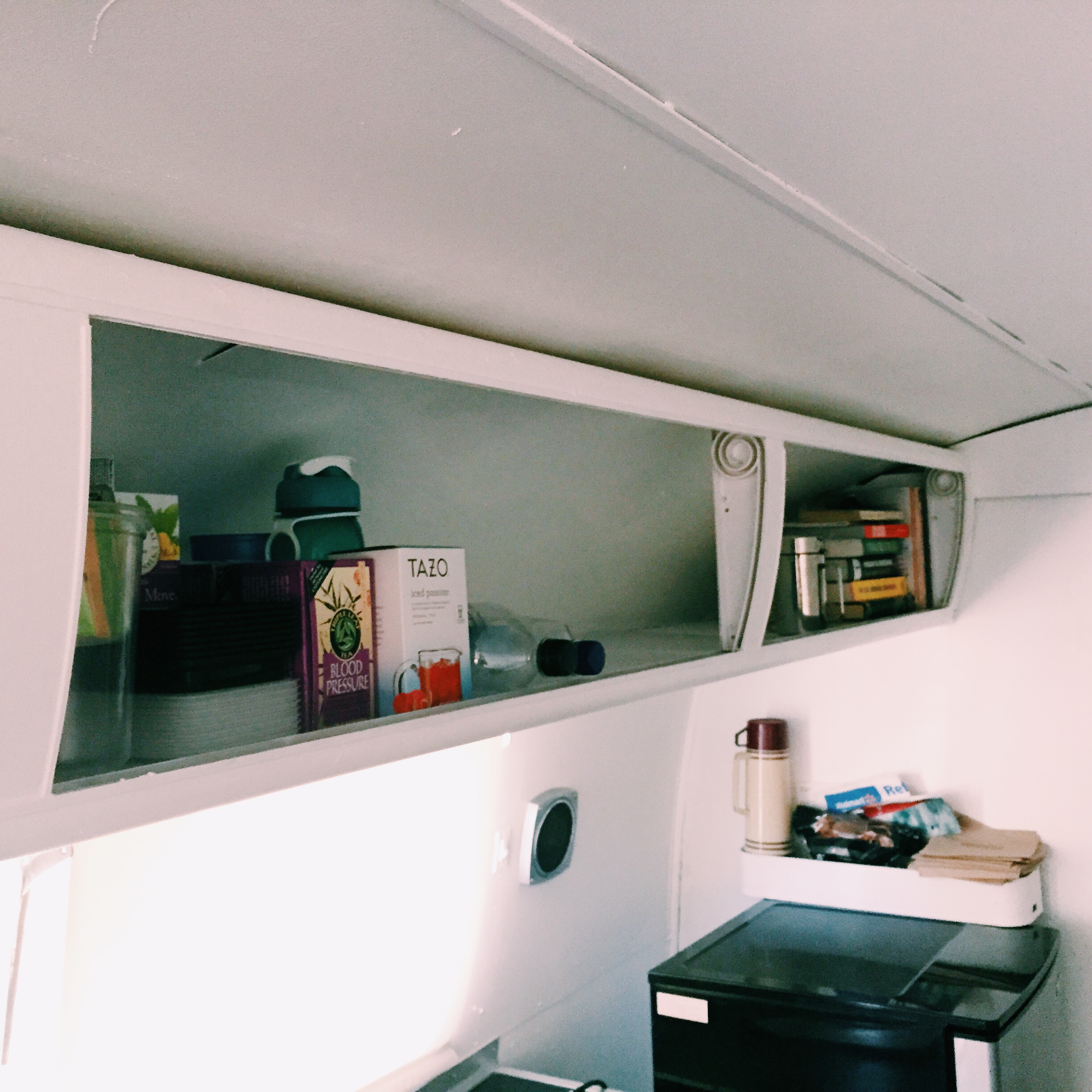 The 1976 airstream currently sits in Ojai, Calif., but what Josh likes about his life is that he can literally tow his house anywhere. "The new American dream is about traveling and having fun, not a slave to a house payment and stuff," Josh says.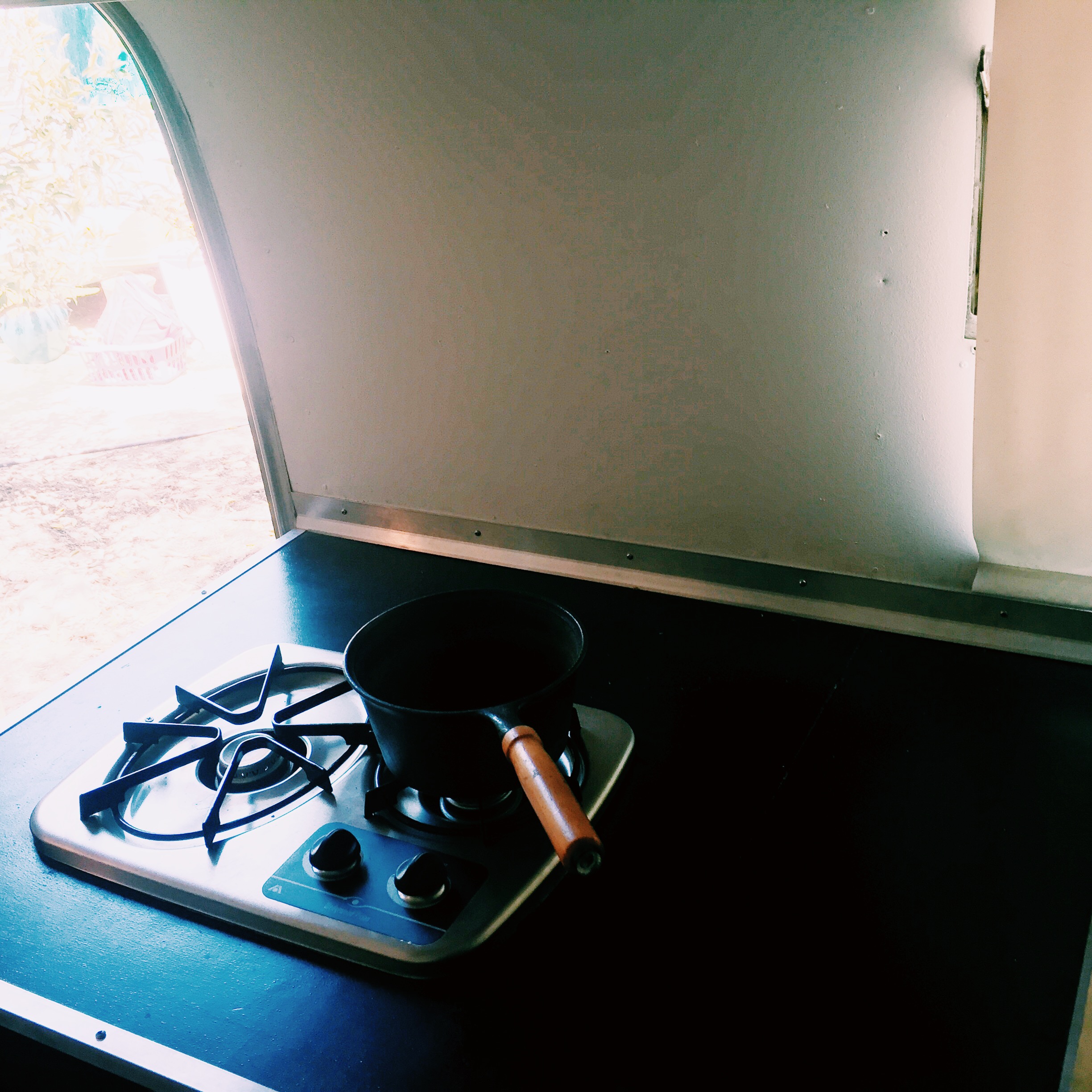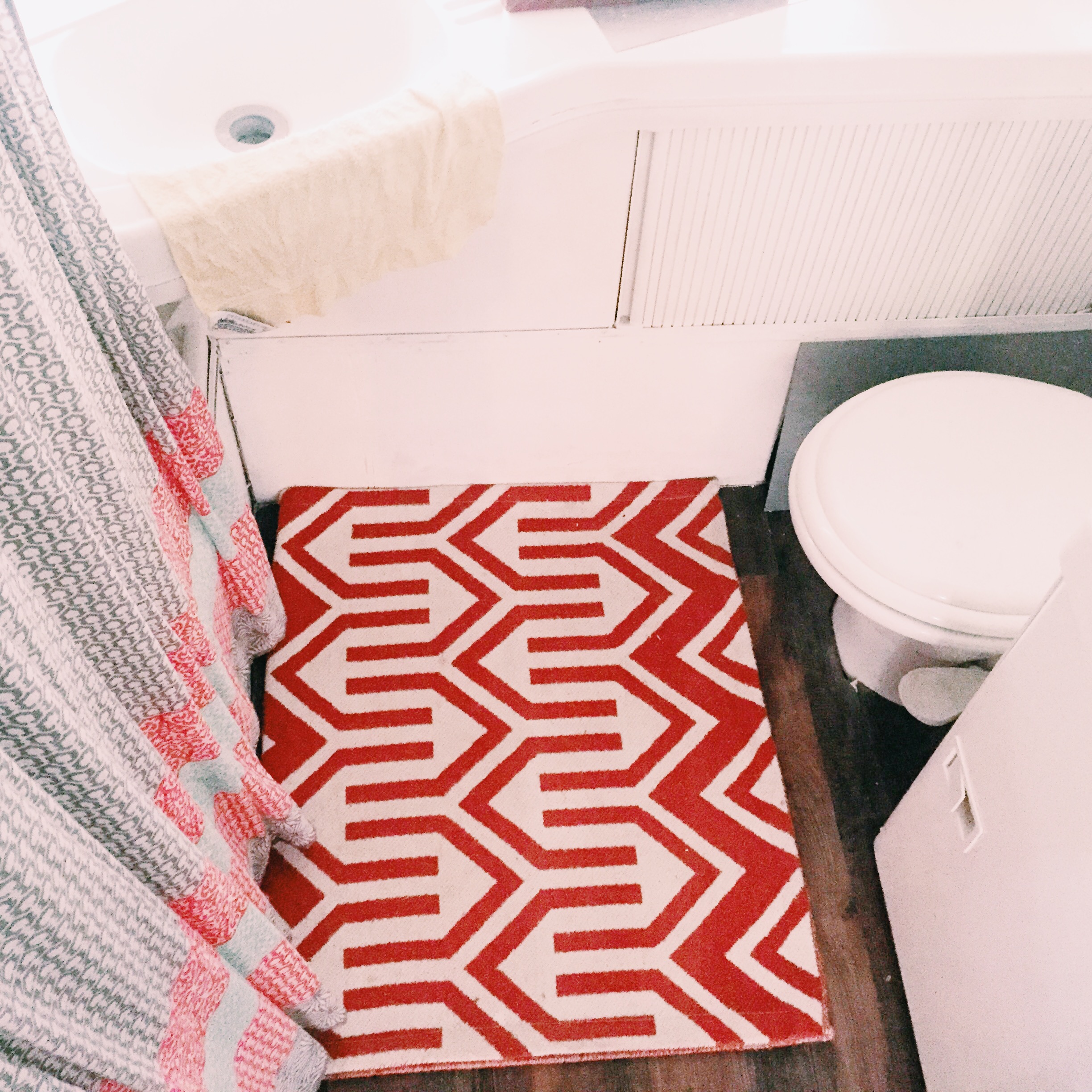 Josh co-own TrailerMade.Co. with his cousin. The company is a peer to peer trailer rental company empowering people to rent their trailers or destination spots in order to make extra money and become part of the new mobile community. It also allows those renting to become temporary tiny house dwellers. A kind of Airbnb for campers.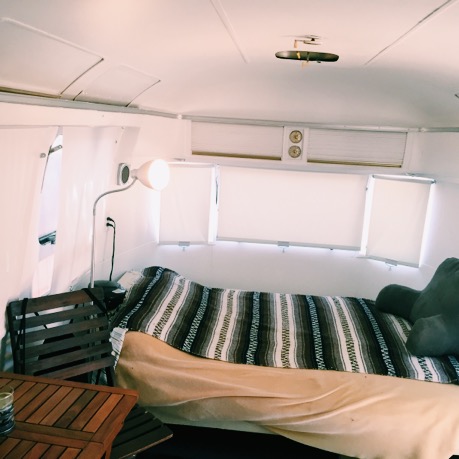 Josh loves living in his tiny Airstream and even built a custom bench/bed that folds out over one of the wheel wells to store items.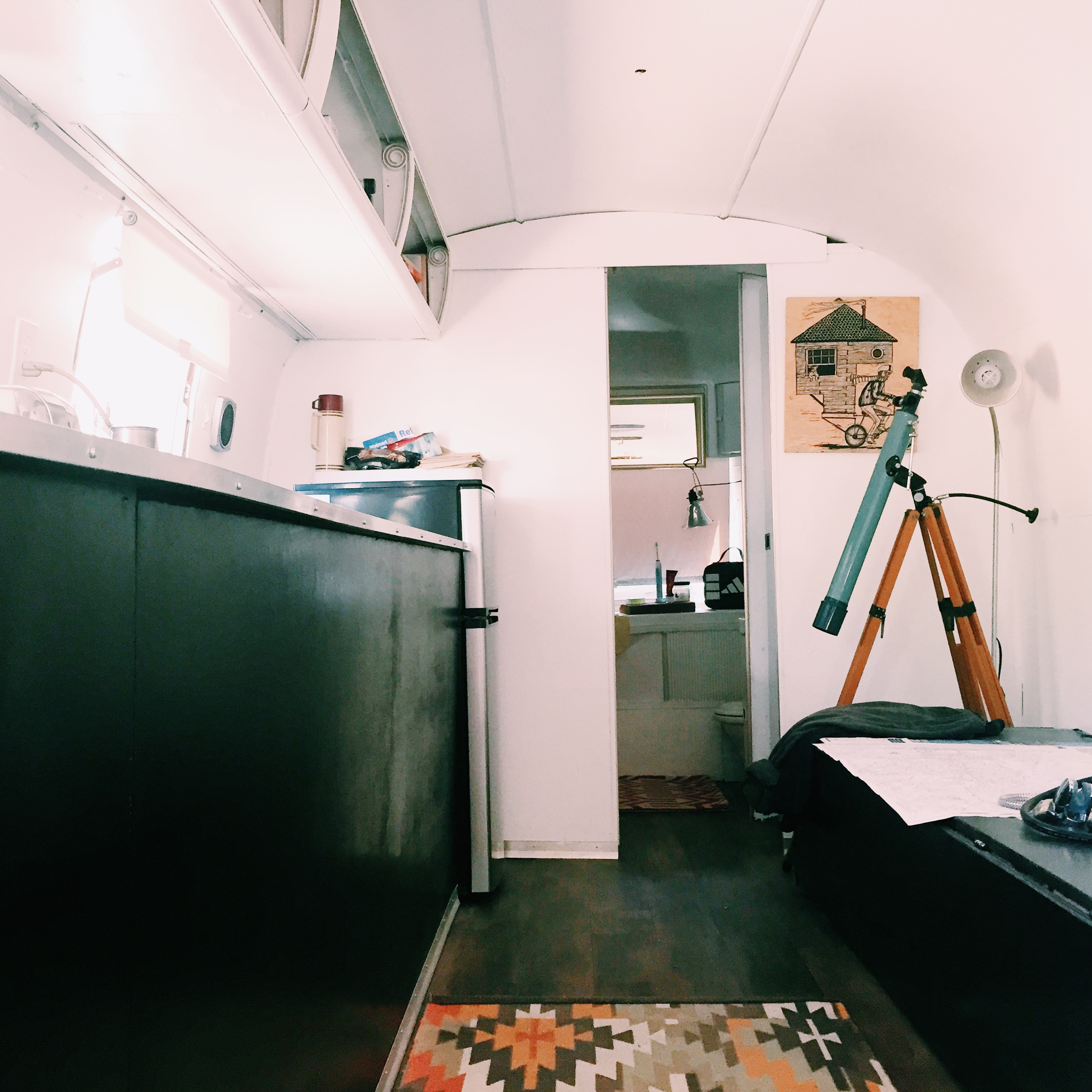 The hardest part of downsizing? "Every purchase you make, must fit in a place–otherwise the clutter starts."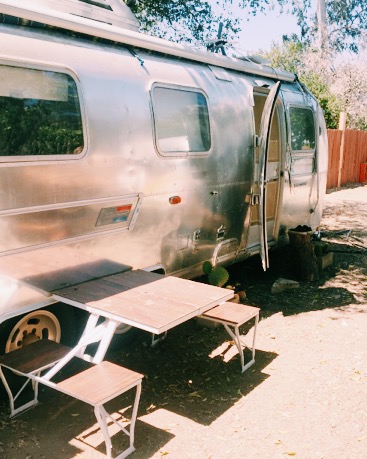 Do you think you'd like living in an Airstream?