Living Large Reveals: A Unique Tiny House in the Woods
If you're driving on the Cumberland Plateau in east Tennessee and know where to look, you just might find Greg and Donna's retirement cabin, a 475 square foot dream designed by Architect Ryan Thewes.
Greg and Donna, both in their early 50s, was feeling overwhelmed by maintaining their 2,475 square foot home and keeping it clutter-free. "We also plan to travel around the US when we retire and feel a smaller home base will be less expensive to maintain and provide a more stress-free environment.  The location we chose is remote and allows for a very quiet environment to relax in," Greg wrote.
The couple said they took an A-typical approach to the unique look of their cabin. They wanted an open floor plan with high ceilings, which always gives the illusion of more space.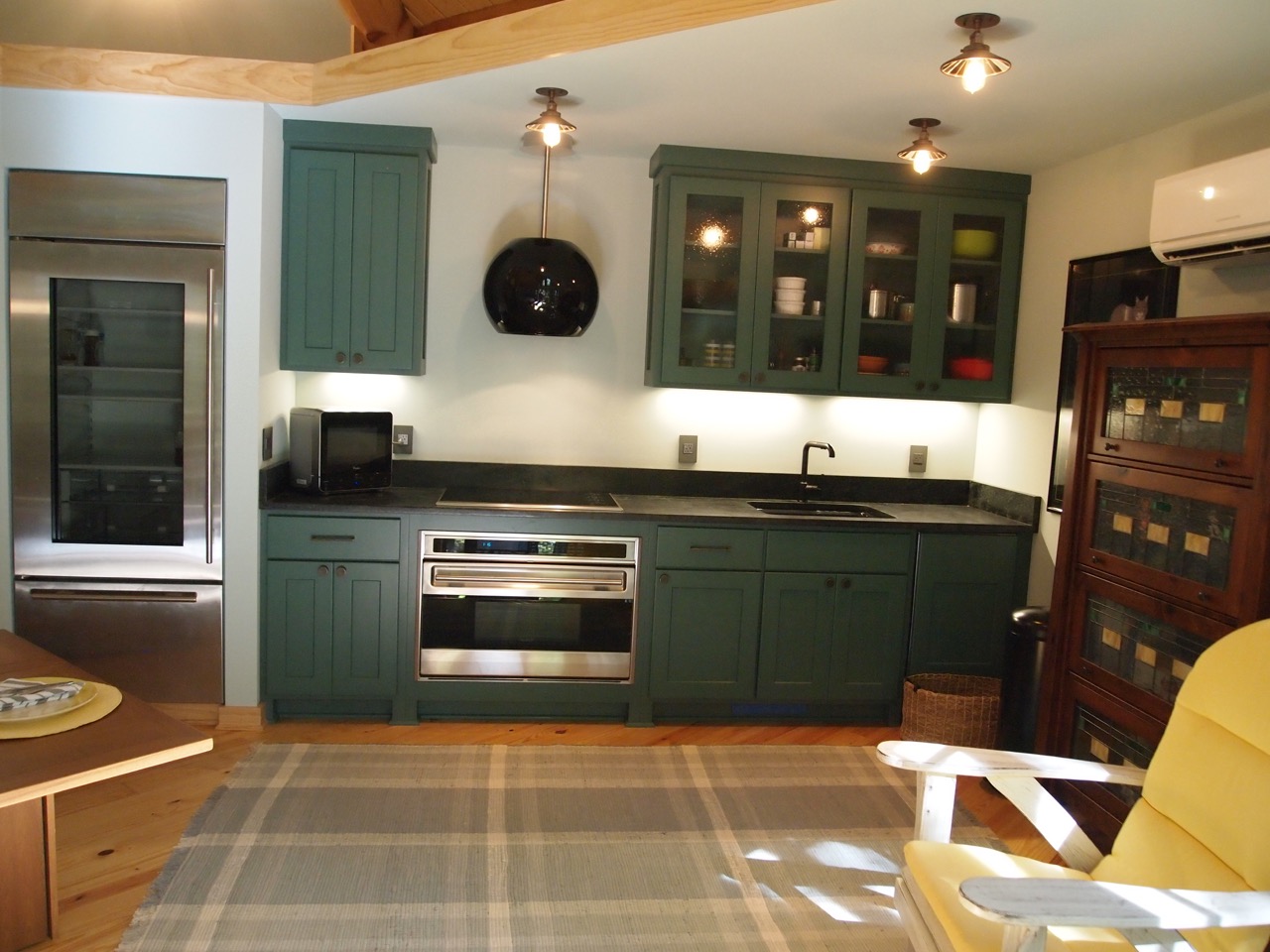 Ryan designed a house with plenty of storage options. There are two 30 x 50 closets in the hallway, as well as space for a stacked compact washer and dryer. An external tankless water heater is also hidden, which provides more space in the closets.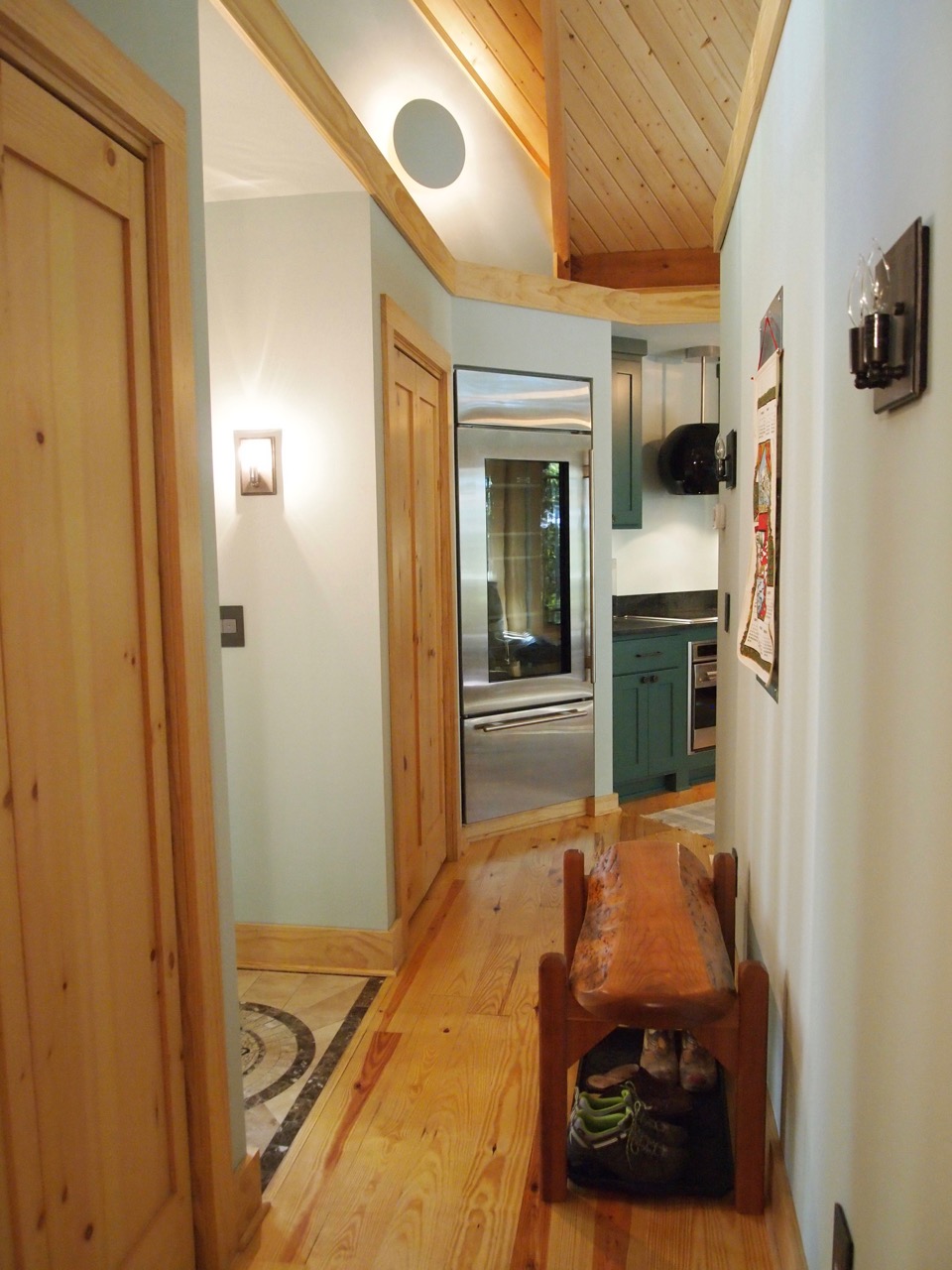 The couple didn't want any stairs or a ladder to a loft, so their living area is combined with their sleeping area. They purchased a small couch that will replace two chairs in the living area (those will be relocated to the screened in porch).
There is a plant ledge built onto the second story, which can provide space for storage, if need be. (Greg said it is possible to put decorative containers and trunks up there). Their dining table has collapsible leaves (it can seat 6 when extended) and has storage for silverware, etc. in the middle.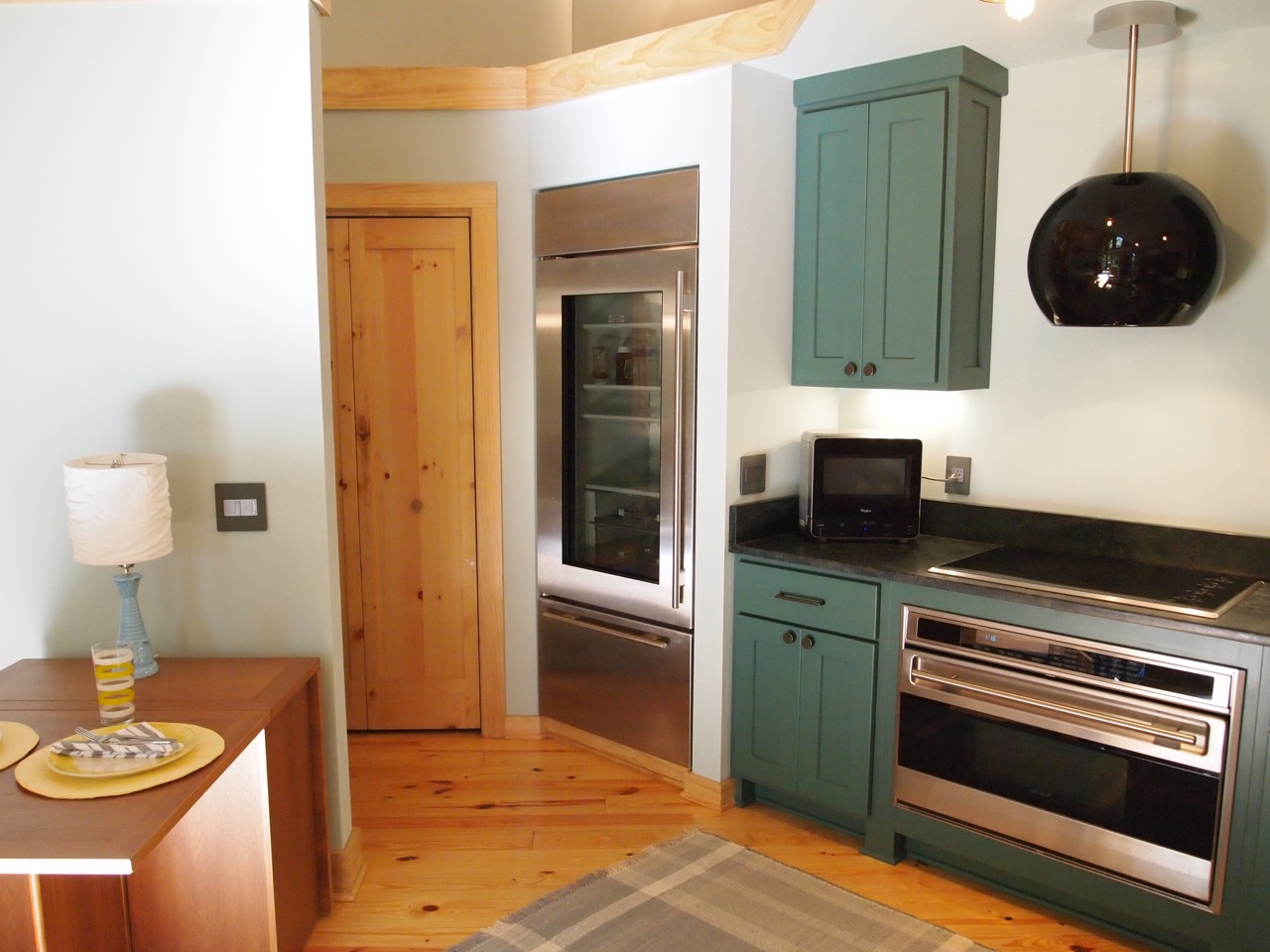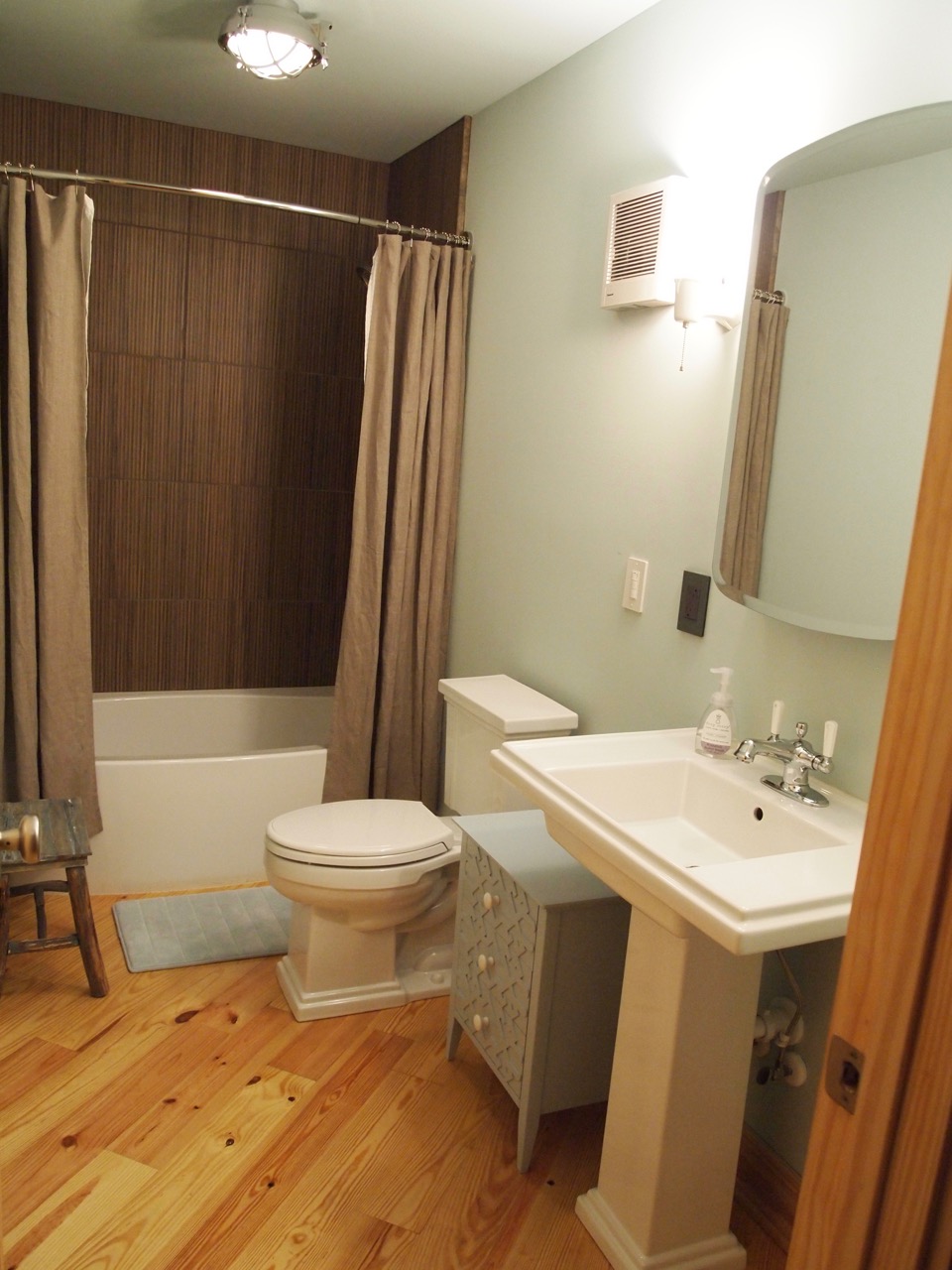 The couple said it was also important for them to have full sized appliances in the kitchen, as well as a tub and shower in the bathroom.
What do you think of this uniquely designed cabin in the woods?