Living Large Reveals: A Little Island Beach Cottage to Warm Your Heart
When Kathleen Jones retired and her daughters and grandchildren moved from their home in Boulder, Colorado, she decided to fulfill her dream of living in a tiny cottage on an island.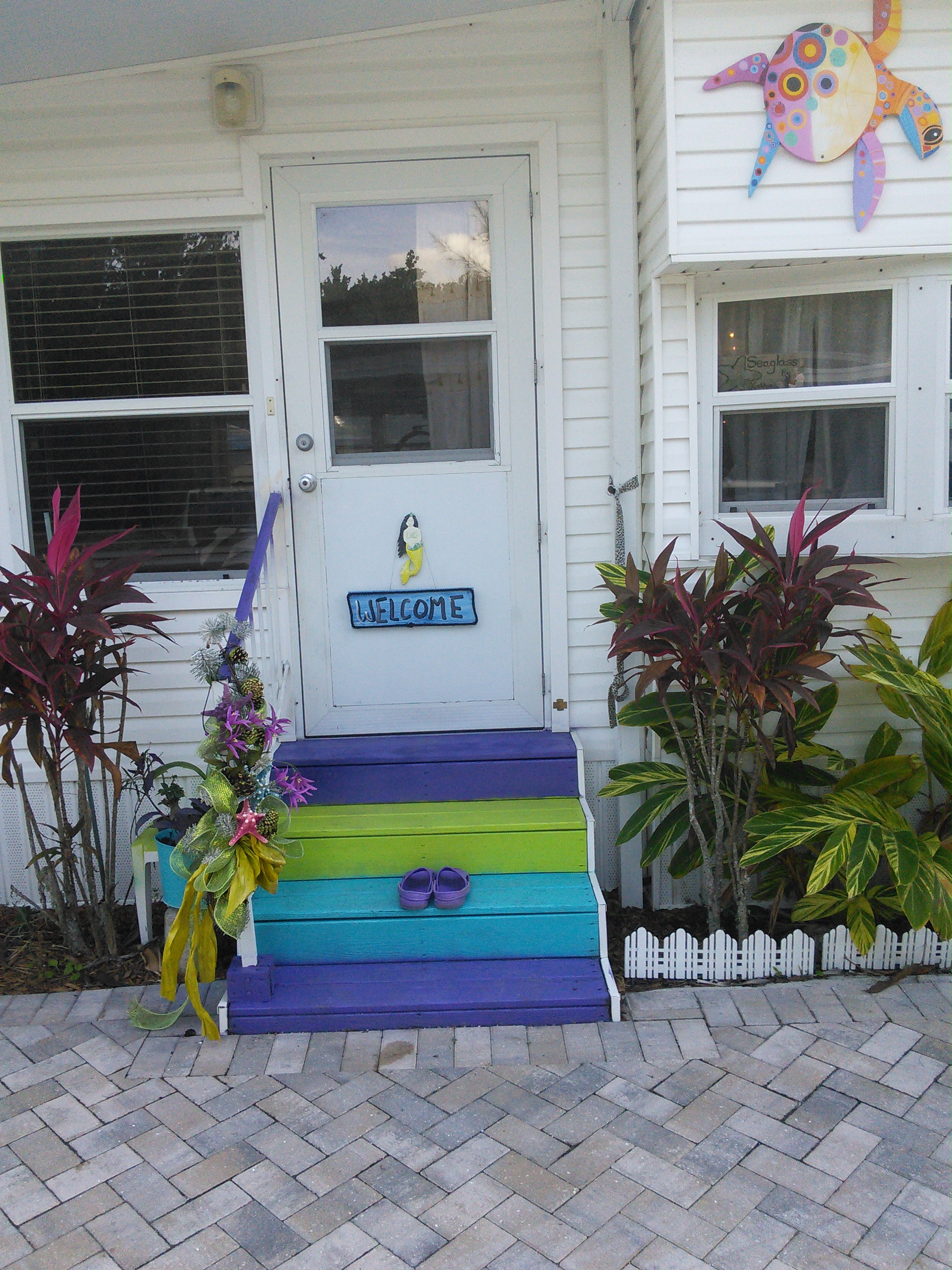 "When I finally decided to make this big move away from all of my family and friends to an island 2,500 miles away, it was scary but so much fun," Kathleen says.
The 768 square foot cottage was once just a wee 12 x 32 travel trailer that had been built on and converted to a cottage. The previous owners left all of the great built ins intact when they added on.
Kathleen says the hardest part of downsizing was getting her adult kids' things out of her house, which they had stored. "Once they got their things, it was really easy to donate everything rather than move them," she says. Once there, Kathlenn learned that Sanibel Island is easy to navigate and her bike is her main form of transportation.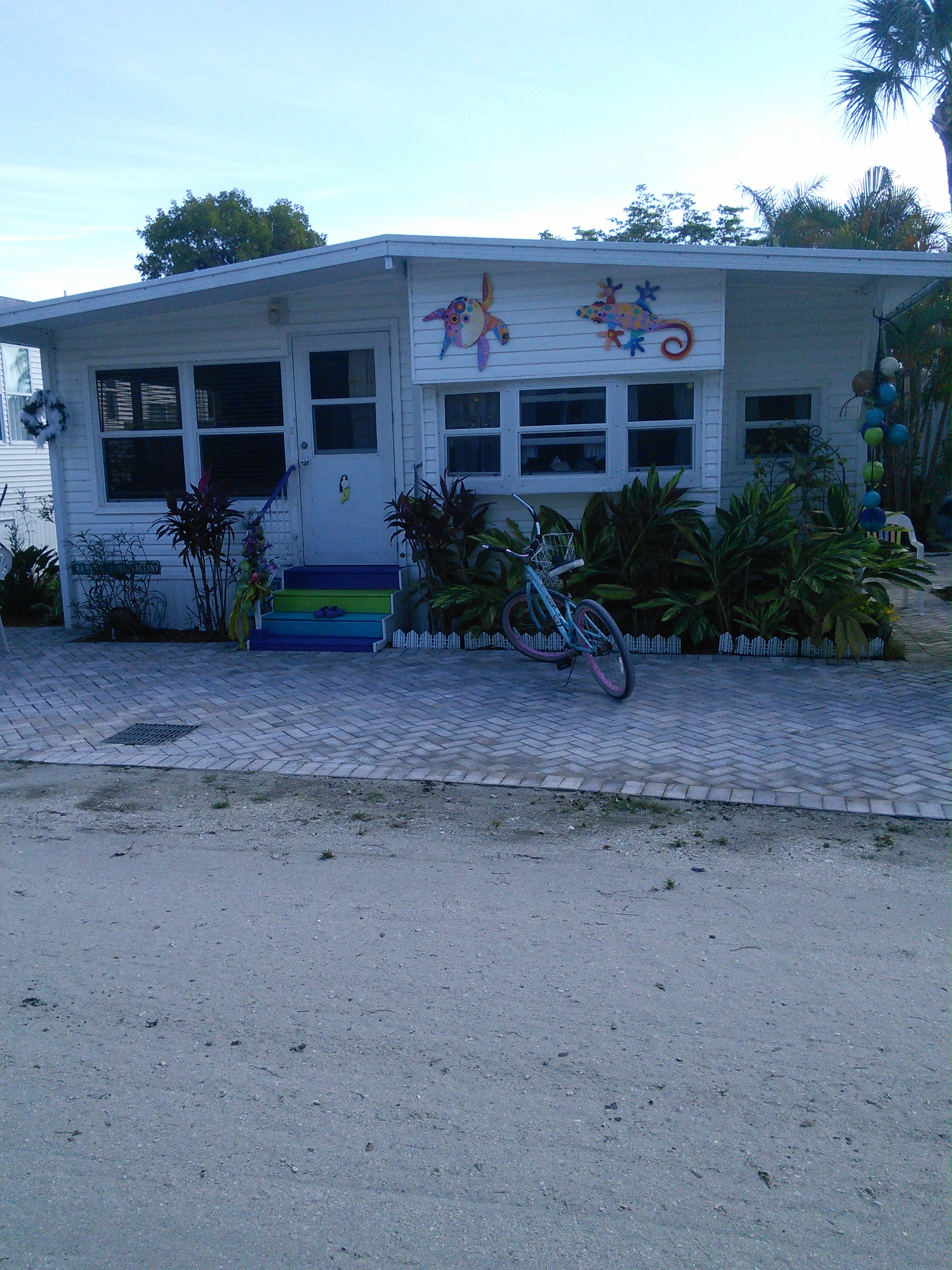 The cottage came completely furnished, which also helped her eliminate most of her items. Over the last couple of years, I have decorated and furnished it exactly as I had dreamed it would be.  "It is shabby chic with a beachy twist…just like me." Kathleen says.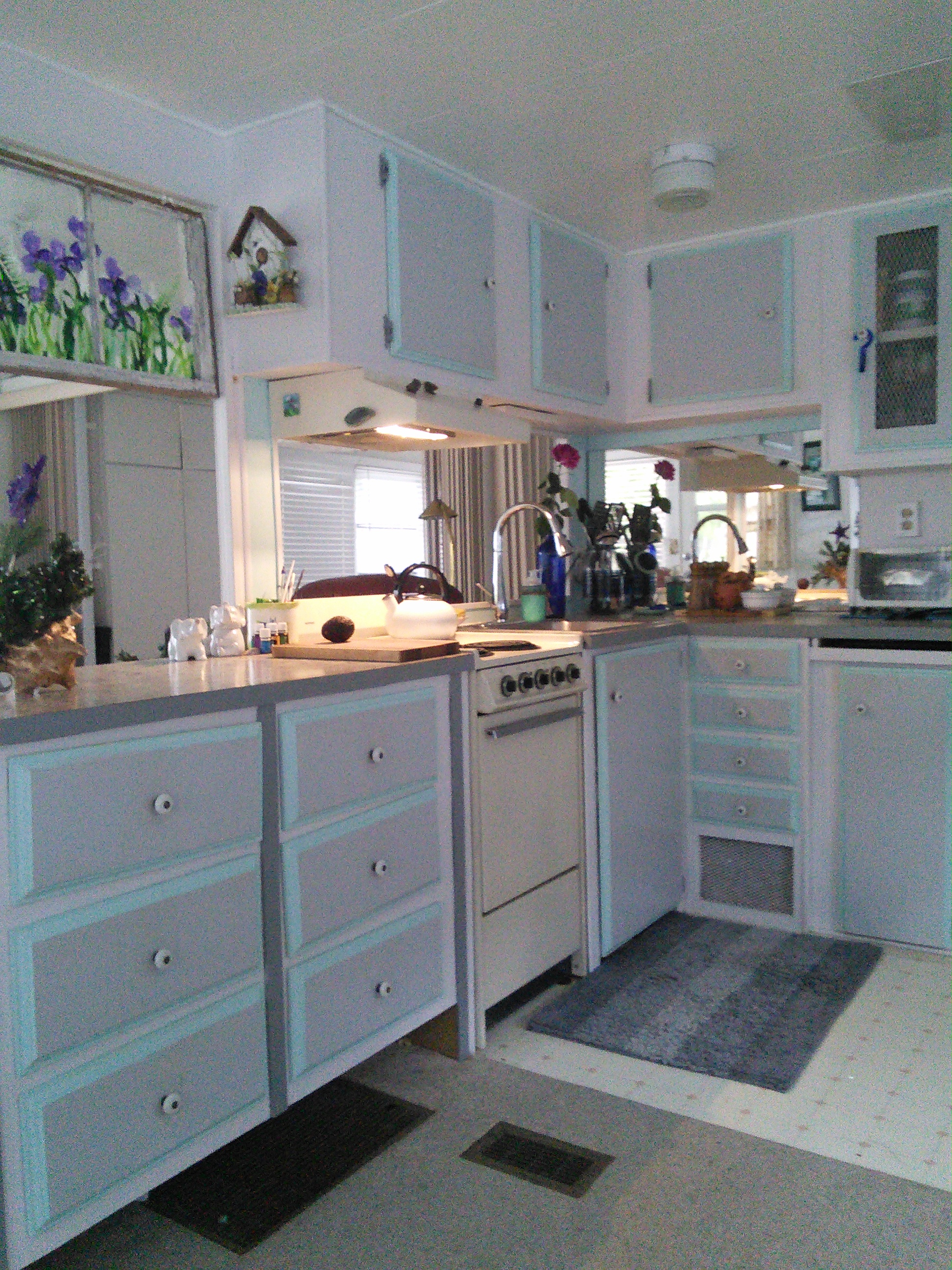 Kathleen renovated the kitchen, adding custom counter tops, more storage drawers and a special slot for baking and cookie sheets, pizza pans and the broiler pan (which is right below the toaster oven).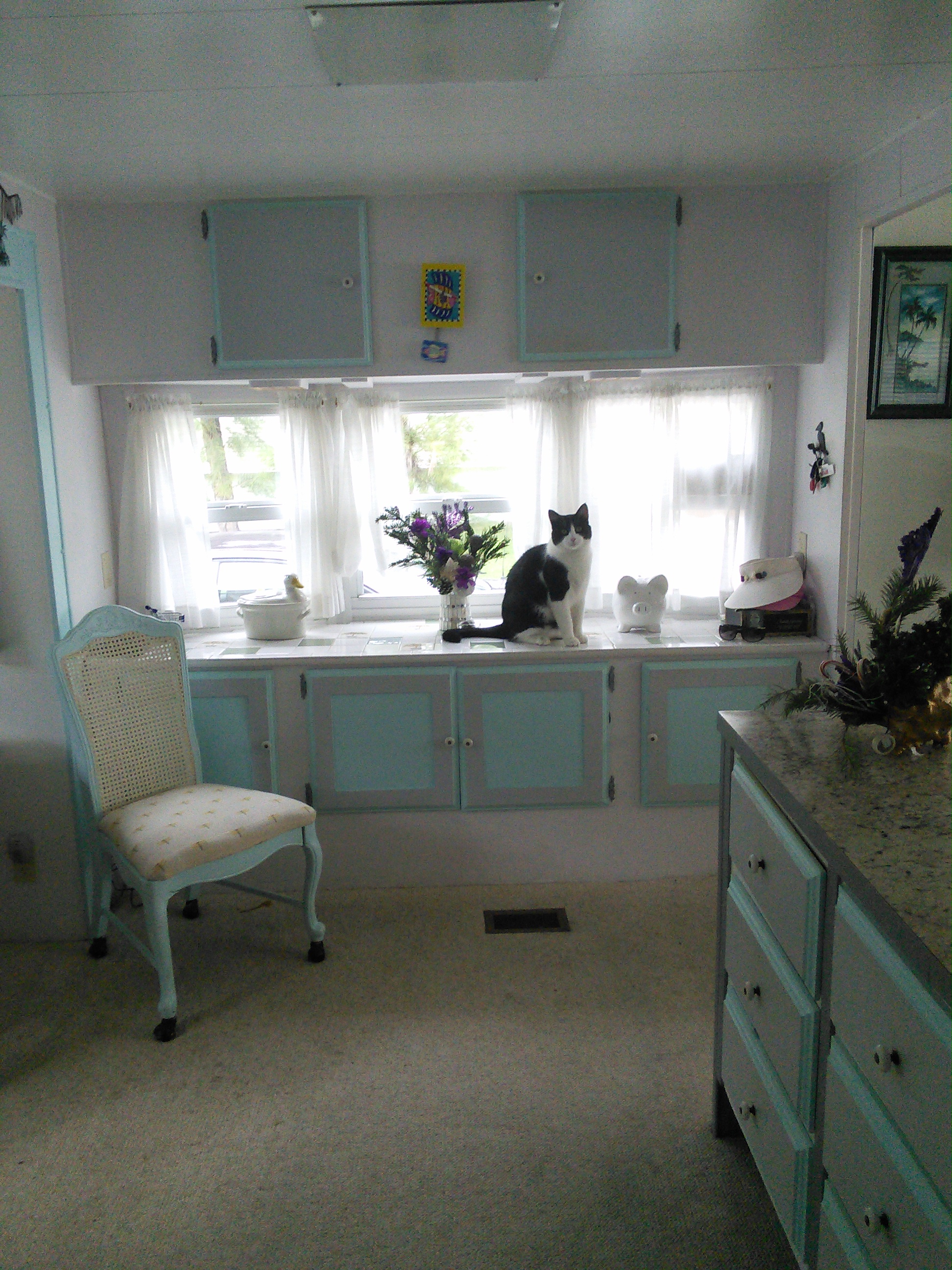 The living room has a window seat with storage both below and above. Kathleen's rescue kitty, Sylvester P. Puddytat enjoys taking in the sun there.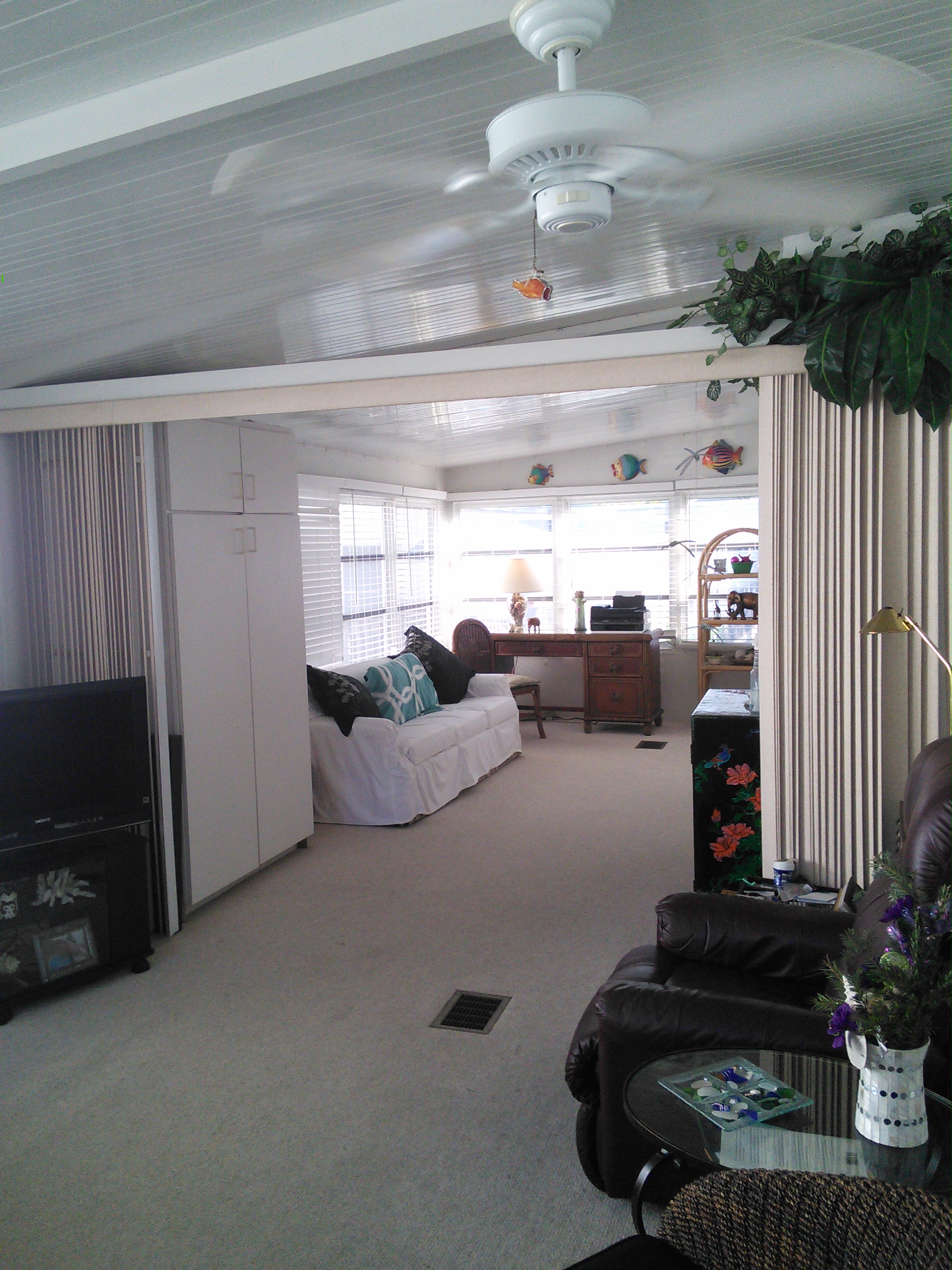 The spacious living room has a dedicated corner for an office. There are two hideaway beds in the sofa and the back part of the living room can function as a private bedroom when the partition is closed. Kathleen also has "Ikea type" storage closets in the living room for various craft and cleaning supplies, as well as items for guests, such as towels and sheets.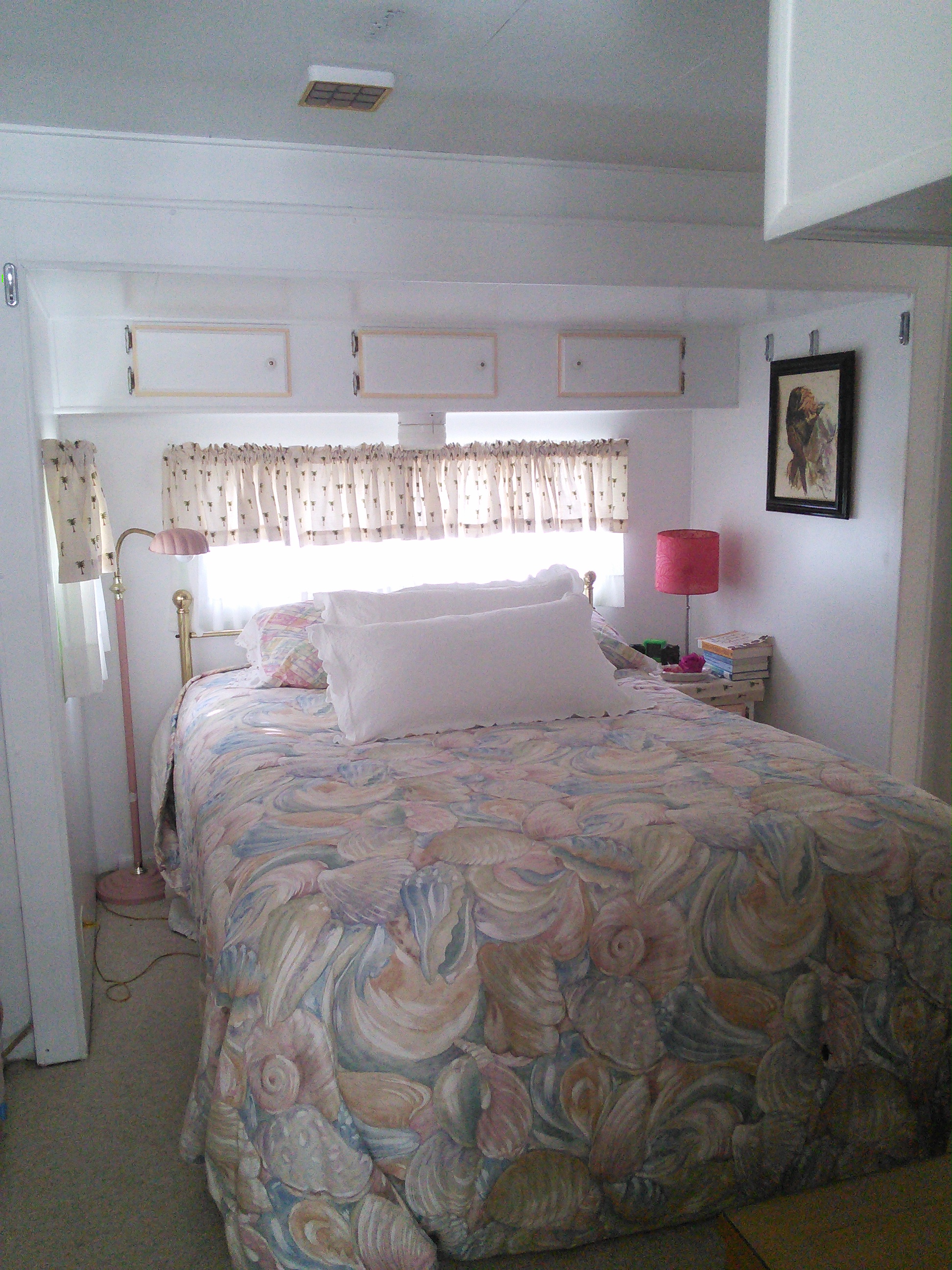 Kathleen's bedroom has ample storage above and below the bed, as well as along the walls.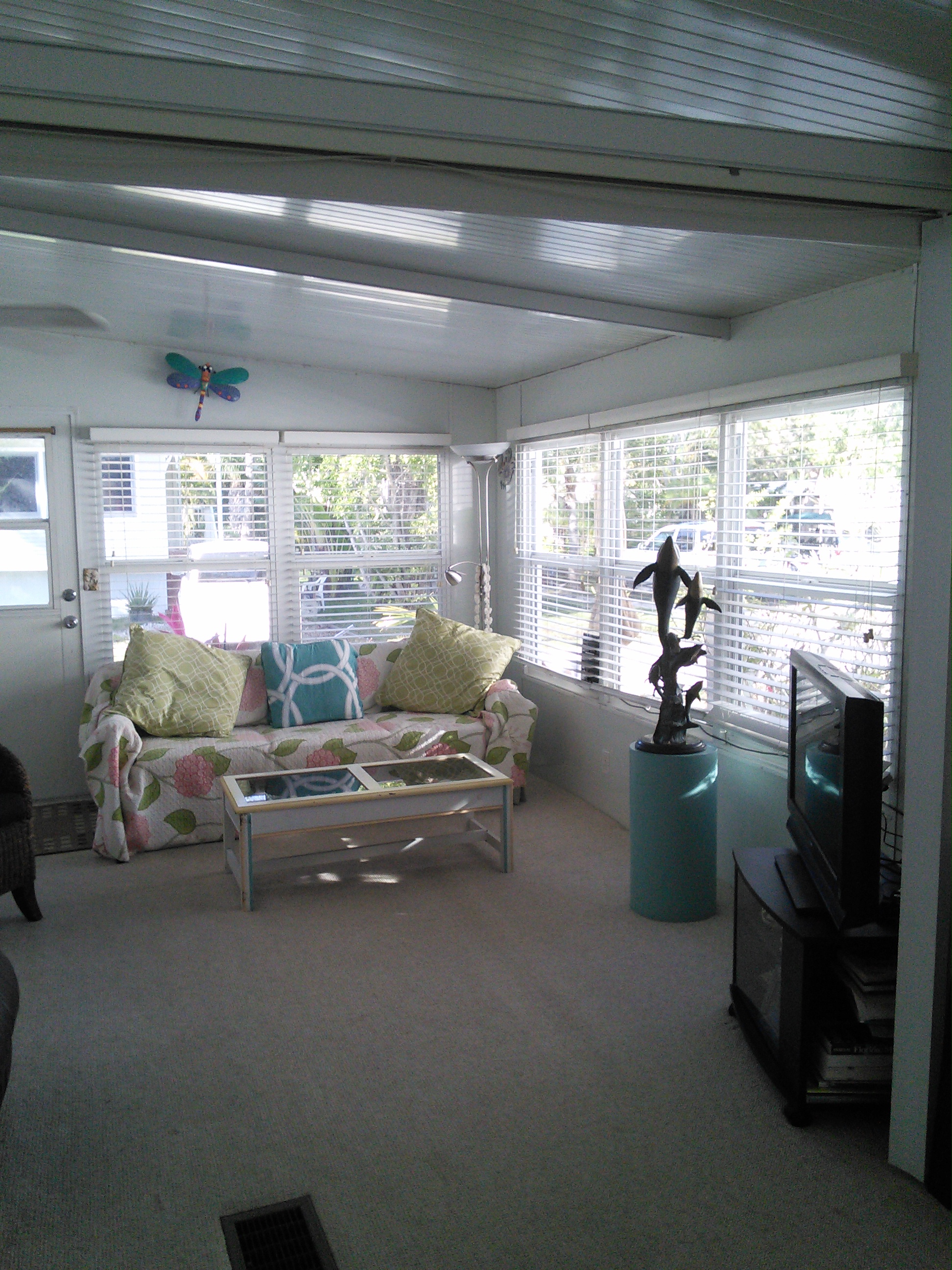 Kathleen loves her new island life in her little cottage. Over 75 percent of the island is natural and Ding Darling Wildlife Refuge, as well as expansive beaches make it the perfect place for beach combing. Kathleen keeps her shell collection in her coffee table, which doubles as a display table.