Living Large Reveals: A Little Caboose in the Big Woods
I have always been fascinated with the idea of repurposing buildings and other things to become tiny houses. Many rail lines don't use cabooses anymore, but for some of those cabooses, that didn't mean the end of the line, but a new beginning.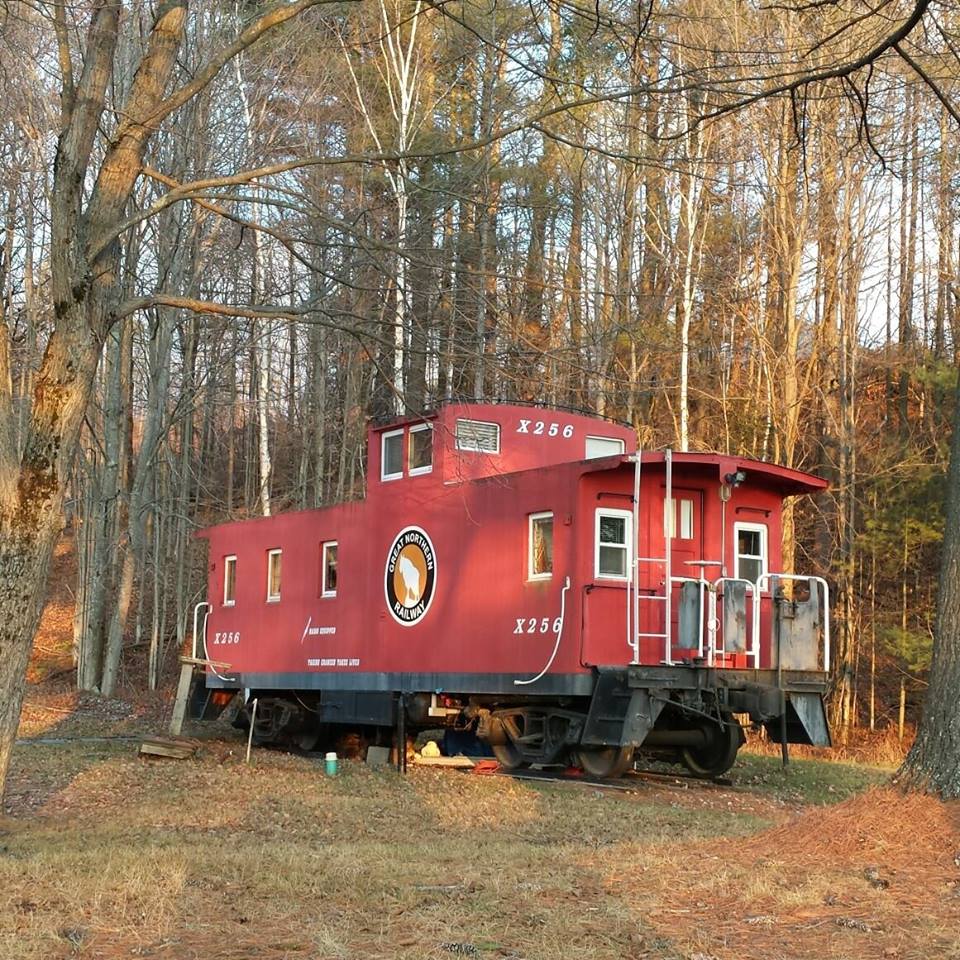 Meet Diane Houle, who at 65 years young, is more adventurous and busier than many people half her age. She leased this Great Northern Railway caboose two years ago. It sits in the White Mountains of New Hampshire, close to Vermont and Quebec.
"I've always dreamed of — and experienced the greatest happiness living in — tiny houses," Diane says. "I love living in an unusual, whimsical abode because I'm not a cookie cutter person and I don't intend to live in a sterile box, like a cell. So it wasn't about downsizing for me since it's definitely a step above the usual."
Diane says she has had to "think outside of the caboose" when thinking about living in this 350-square foot space.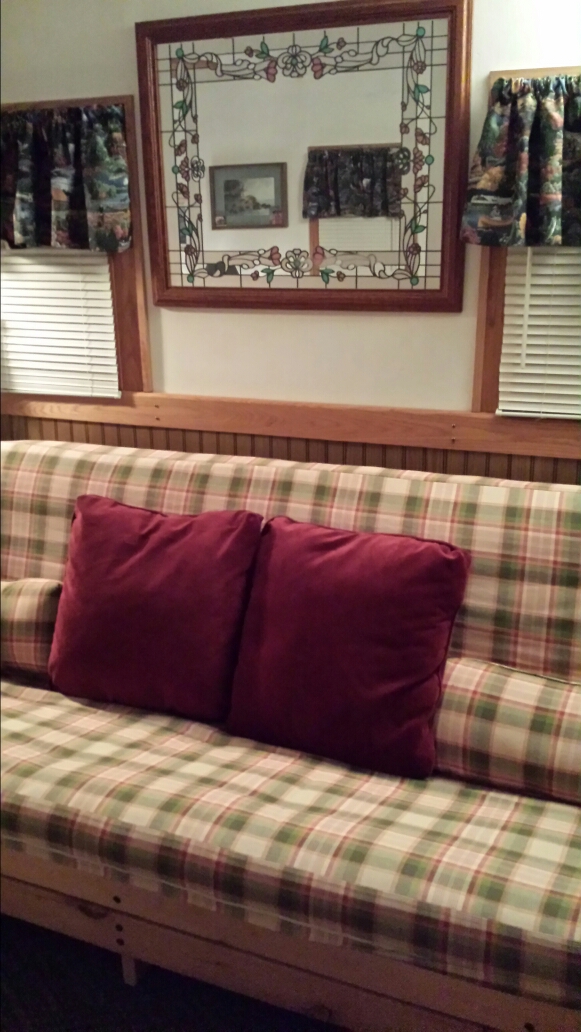 The caboose does have a built in closet and shelf space under one side of the cupola and two built in drawers under the twin bed, as well as a built in book shelf at the head of the bed.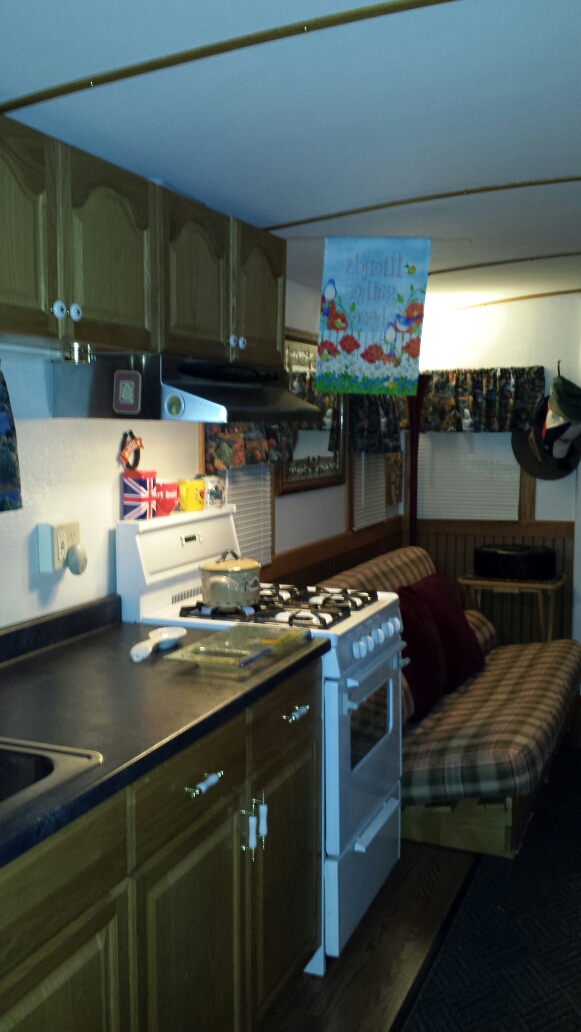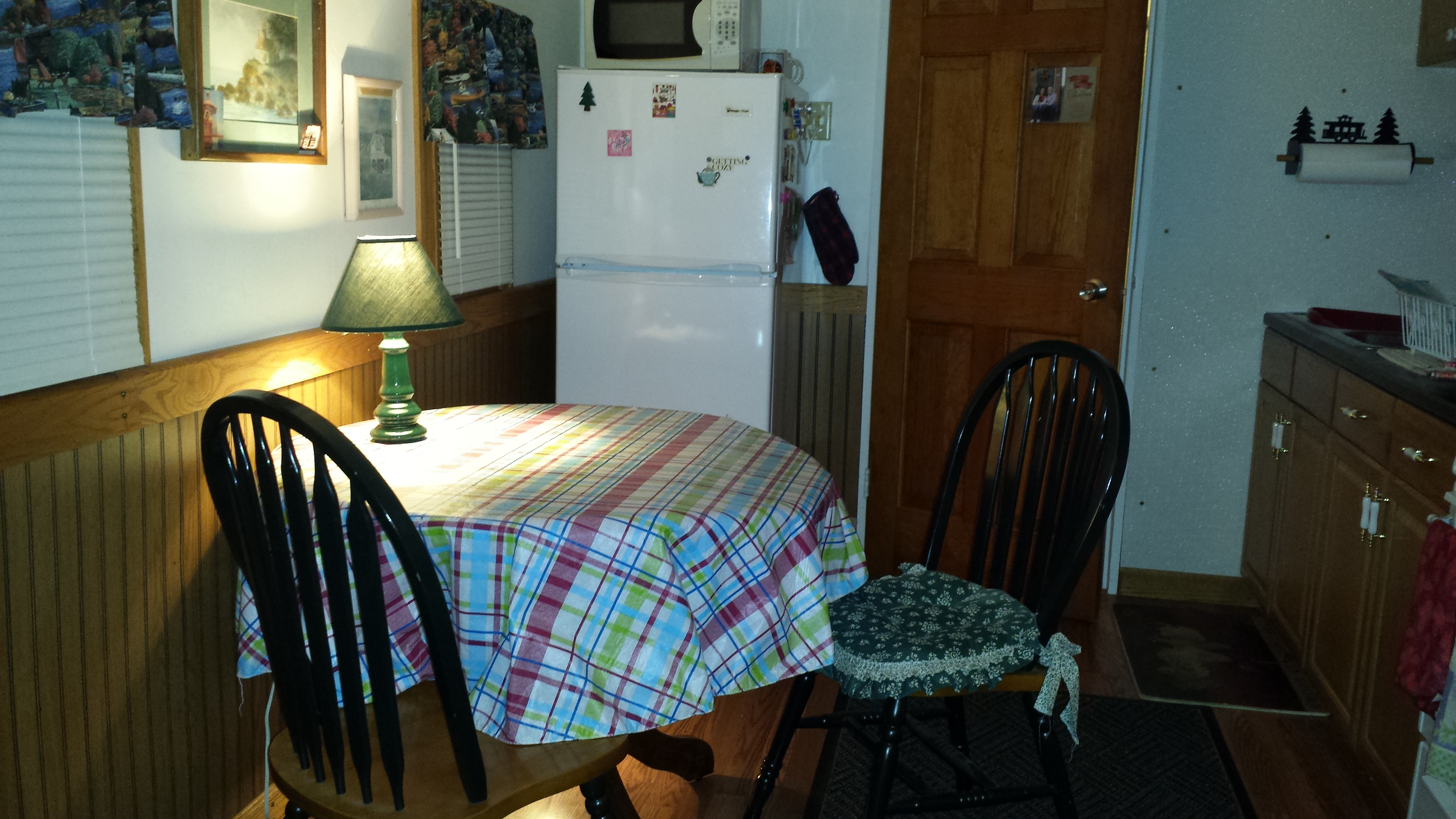 The kitchen also has plenty of room for 1-2 people and even has a small table.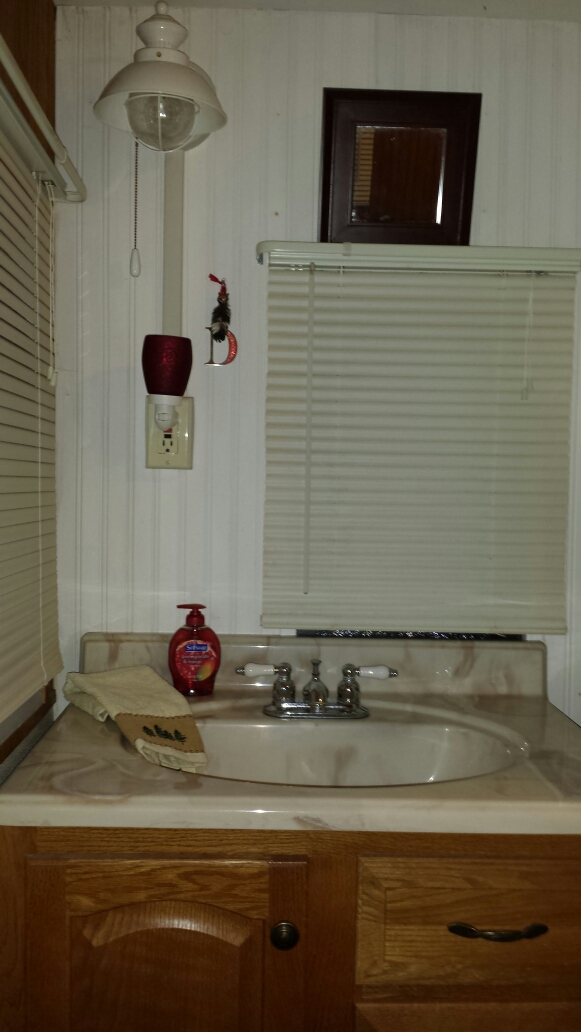 There is one full bath in the little caboose.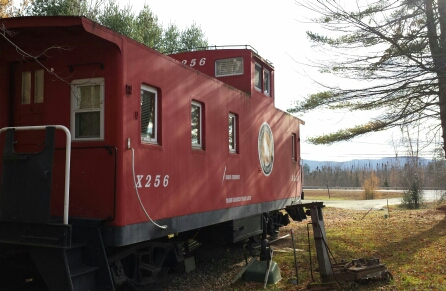 Diane loves her little abode, but she travels frequently to Massachusetts for several of her many hobbies. As well, she has her own house sitting business, A Candle in the Window, which requires her to be away.
As a result, she is hoping to sublet her little caboose in the big woods to single writers, authors, artists or someone just wanting to unplug for a few days. The caboose doesn't have internet or television, only a radio, Diane says.
For more information and to see more photos, go to the AirBnB listing.