Living Large in the Kitchen: Mexi Flat Breakfast
Cooking has become such a part of our life in Our Little House on Sundays. When we lived in the city, we would typically go out for breakfast or dinner – or both!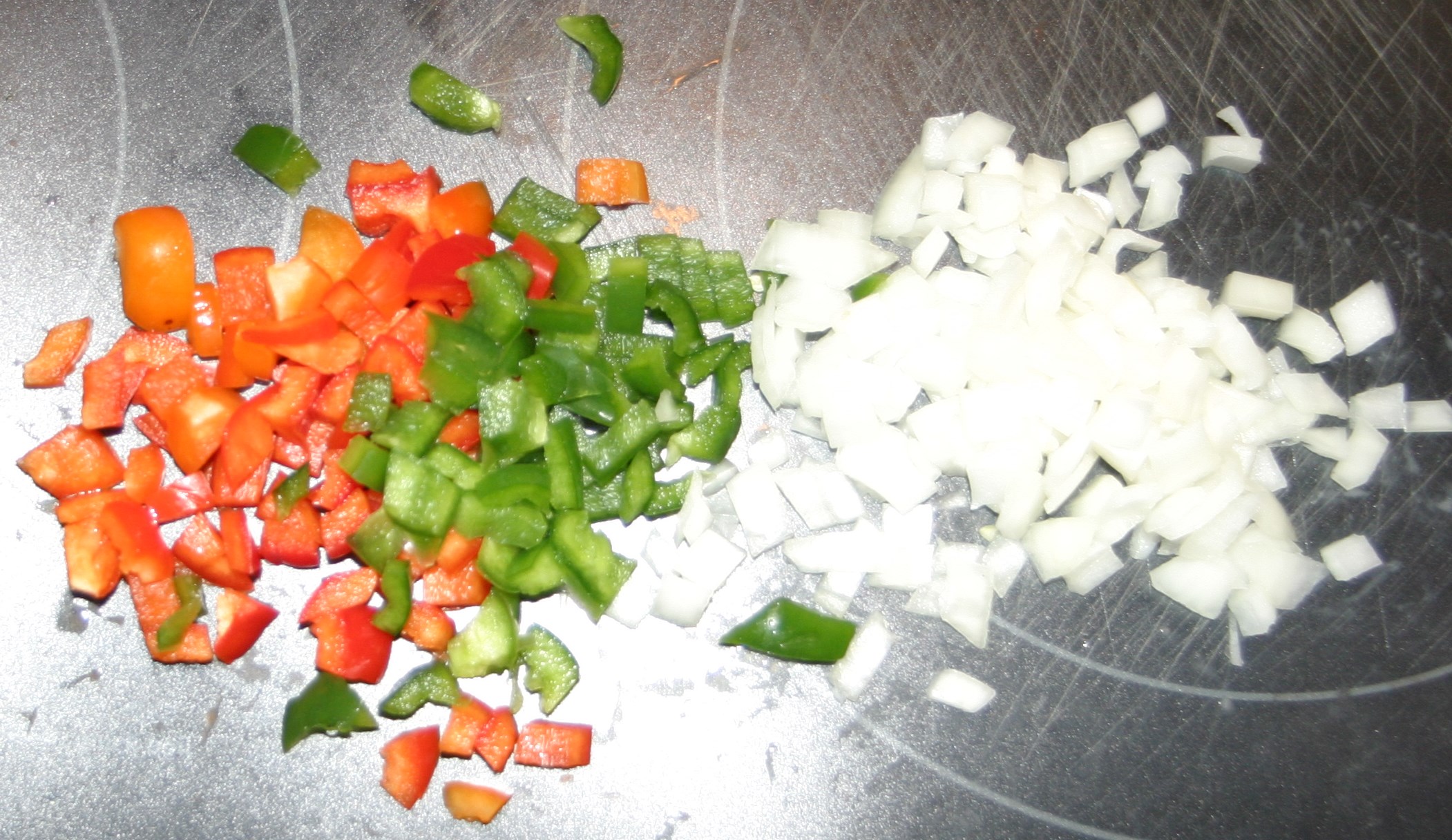 However, Sunday is a decompression day now, especially for Dale. It's the only day he doesn't have to commute to town for work, so if we aren't on the boat, we're home all day.
This means we usually cook two big meals, a brunch and a nice dinner.
I like to come up with new meals, trying new dishes keeps Dale on board with my vegetarian lifestyle.
A few weeks ago, I came up with what I call the Living Large Mexi Flat Breakfast. It has fried potatoes, scrambled eggs, sour cream, chopped peppers, onions, cilantro and salsa all in a warm tortillas.
It might not be very healthy with the fried potatoes, but it's very good.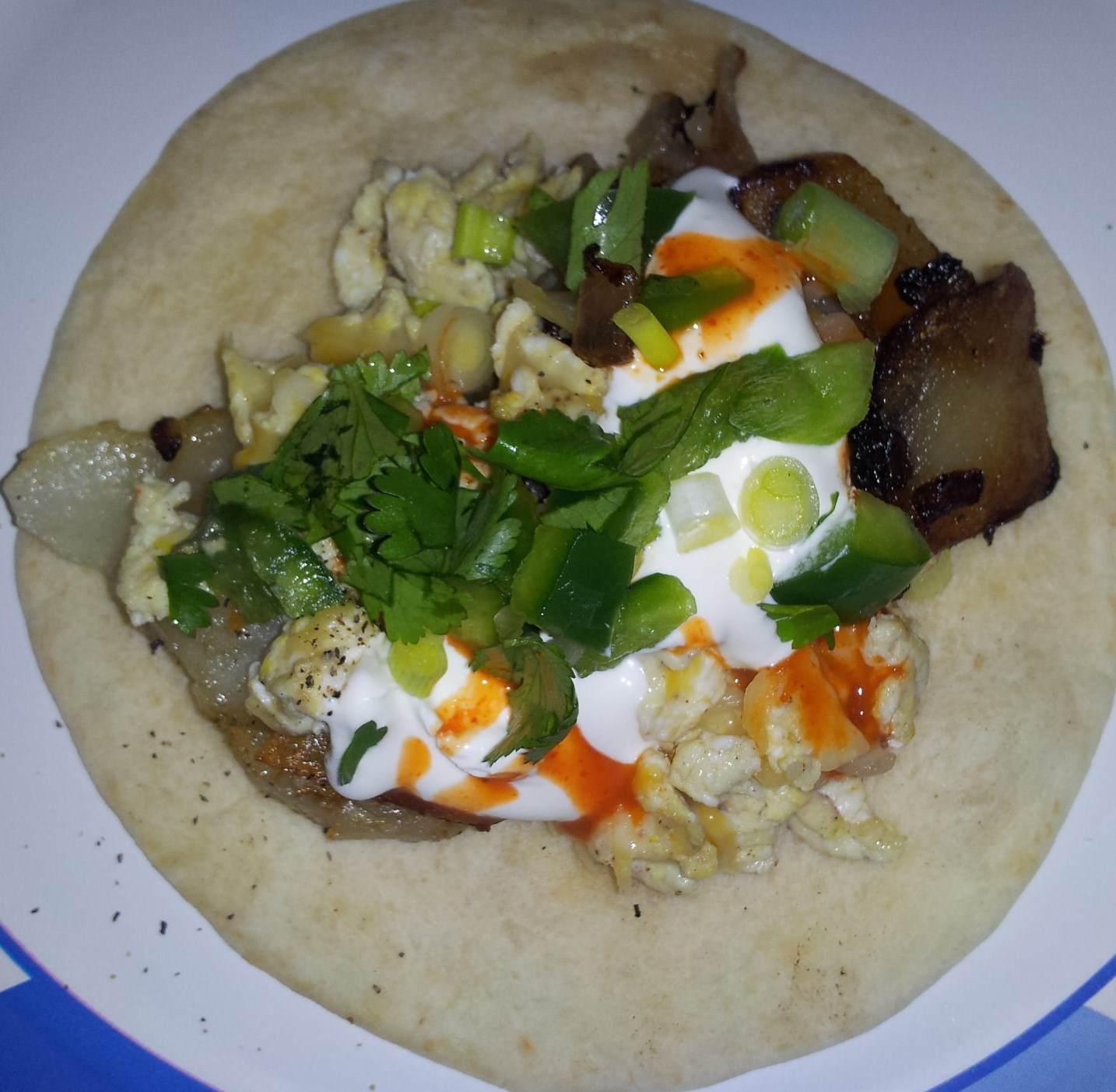 Here's the recipe:
Living Large Mexi Flat Breakfast
4-5 medium potatoes peeled and sliced
¼ cup cooking oil
½ medium chopped onion
3 eggs
1 tbs. milk (I used unsweetened almond milk)
Pinch of Cayenne pepper
Pinch of McCormick's Mexican seasoning
3 green onions chopped
½ green pepper chopped
½ red pepper chopped
8-10 fresh cilantro leaves chopped
1 tbs. of sour cream for each flat
6-8 flour tortillas
1-2 tbs. of salsa for each flat
Salt and Pepper to taste.
Warm the cooking oil in a skillet and add potatoes and chopped onions. Add salt and pepper to taste. Turn heat to medium. Fry the potatoes until golden brown and tender, remove from grease and place in a bowl to drain (I put a paper towel in the bottom of the bowl).
Mix milk and eggs in a bowl and pour into a skillet with a dab of cooking oil. Add salt and pepper to taste with the pinch of cayenne pepper and Mexican seasoning. Scramble eggs until light and fluffy.
While cooking the eggs, place the tortillas you will use during that meal in an oven for about 5-10 minutes at 200 degrees, until warm and soft (we typically have three each and save at least two for the next day).
Remove tortillas from oven and place one on a plate. Add a serving spoon full of potatoes, topped with a spoonful of eggs. Sprinkle peppers, green onions and cilantro on to taste. Add a tbs. of sour cream and 1-2 tbs. of salsa.
We fold them up and eat them like a soft taco. This makes enough for us to have lunch the next day.
Enjoy!