Buying Things to Last in a Tiny House
Ok, so I bet you think this post is going to be either about food or Valentine's Day, which is coming up on Sunday. Actually, you're wrong on both counts, it's kind of about consumerism, but in a good way.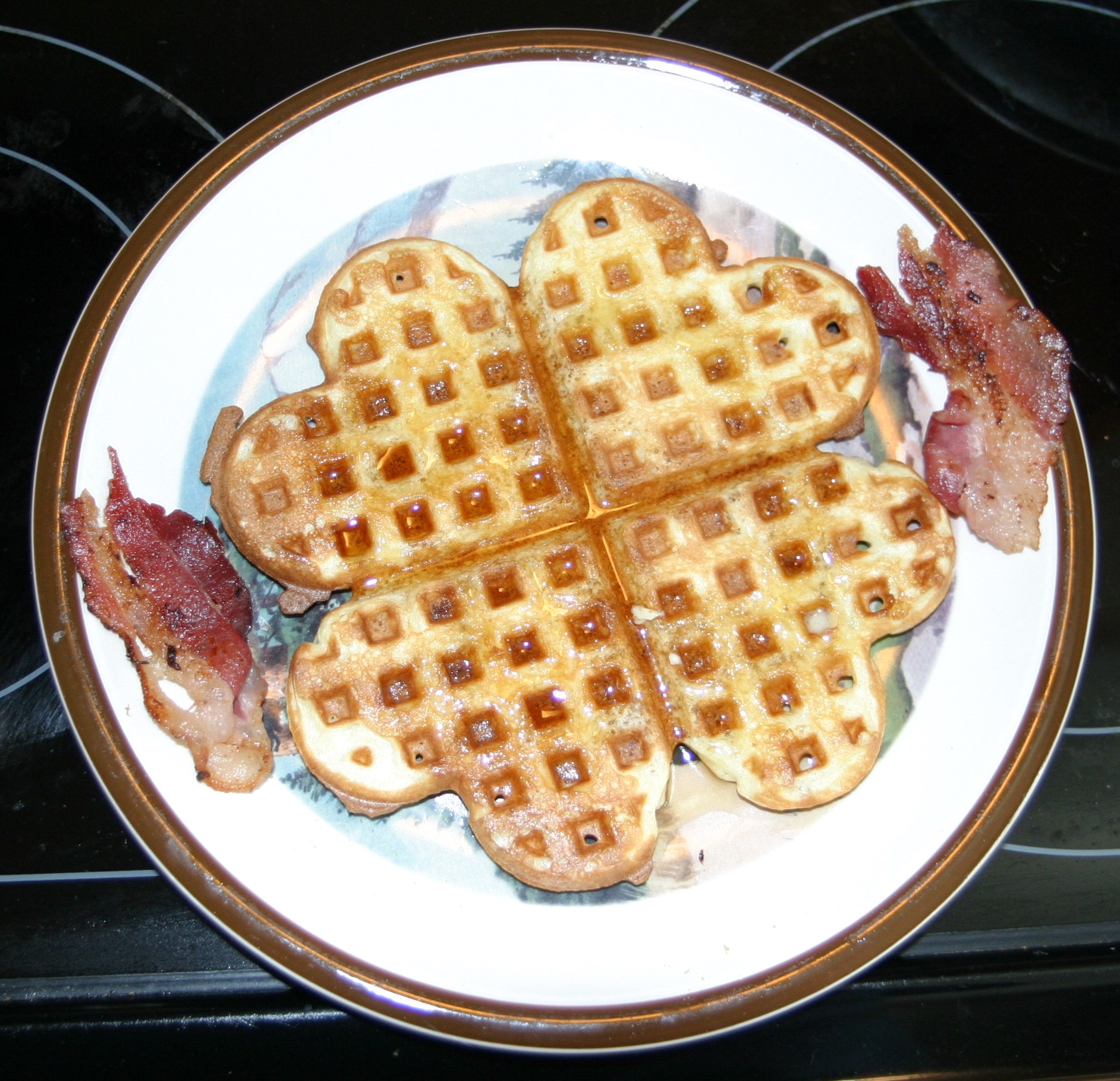 I've written posts about my favorite Valentine's Day memories, some sweet involving Dale and another bittersweet involving some of my last memories of my mother.
I've also written about the year Dale violated a sacred rule of not giving me any appliances for any holiday. I think it was 25 years ago now – Valentine's Day 1991 – that he brought home a Black and Decker Sweet Hearts Waffle Maker.
He was out running auto parts for his employer, stopped in a large hardware store in Kansas City and there it was.
And I didn't mind this violation of the sacred "no appliance rule" because it was just such an awesome gadget.
You know what? That awesome gadget made the move with us to Our Little House and is still in perfect working condition. That waffle maker is second only to my now vintage mixing bowls that we received as a wedding present as my favorite things in my kitchen.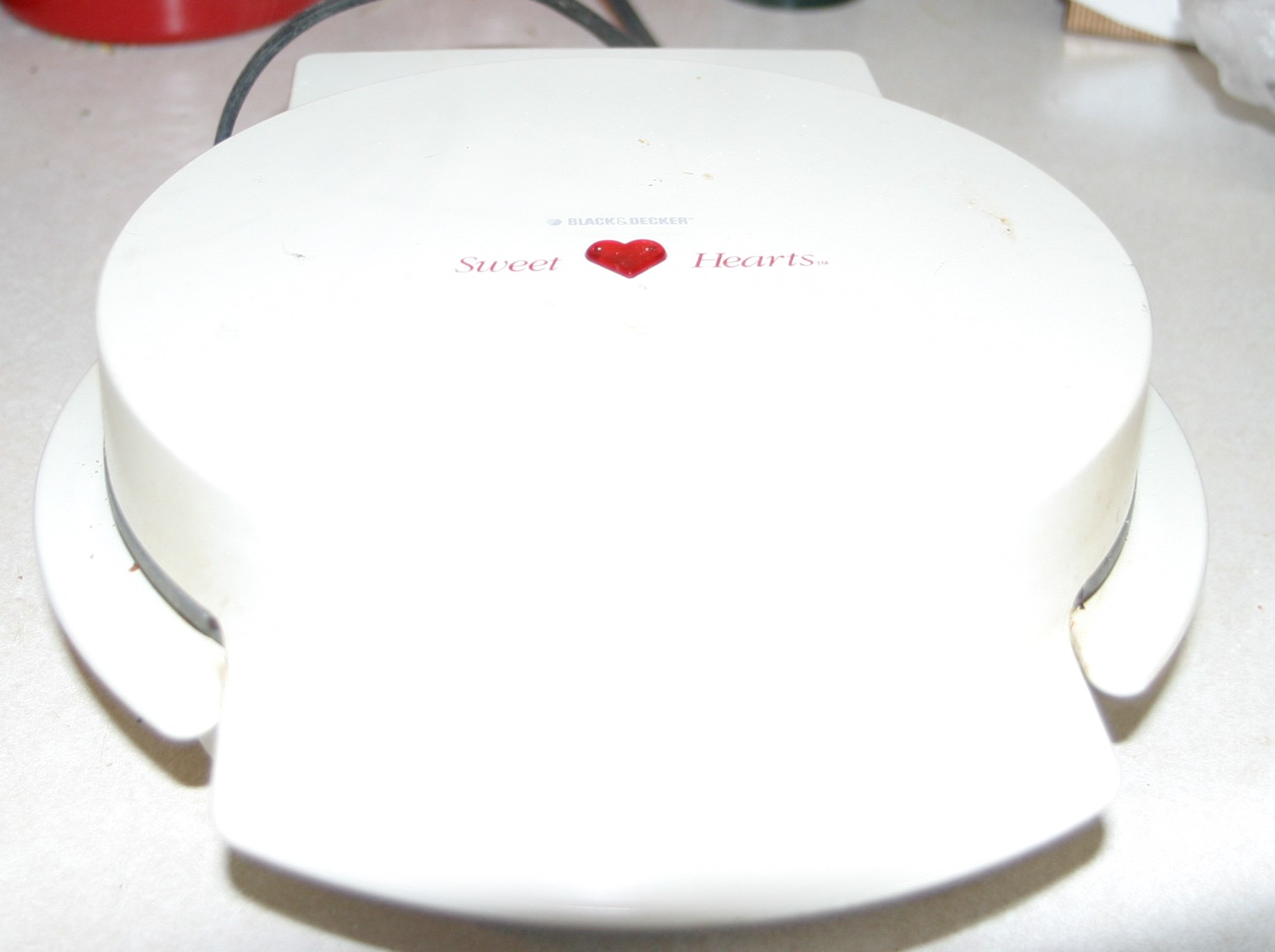 You can't expect things to last these days.
Have you ever wondered why that is? Melanie McMinn, who runs an awesome new site called Paying for Keeps, writes that it is all about Planned Obsolescence, or the practice companies engage in that makes our stuff break so we have to replace it.
For us, Living Large is about living intentionally and as sustainably as possible. What does that mean, exactly? Living in a little house forces us to consider not only what we have in the house but anything new we bring in. Living intentionally means putting thought to every purchase.
When we needed new pots and pans, I went on a quest for something that would last the rest of my life, vintage (Made in U.S.A.) Revere Ware. It took me awhile to find a whole used set in good condition by buying a piece or two at a time, but I had all of my friends looking, too.
I love things that last, heirloom pieces as they're called, because I don't like the thought of how much energy it takes to create new stuff, nor the waste of throwing out the old stuff.
However, some things we just have to purchase new – socks, underwear, sheets, etc. and for those types of items, or any other item that you want to purchase new that promises to last, this new site, Paying for Keeps does the homework and only offers goods with years or lifetime warranties.
And yes, we'll most likely be making Sweet Heart waffles this Sunday, and if you want to find this awesome waffle maker, there are some used ones in great condition on eBay.
Happy Valentine's Day!
What is your favorite item that has lasted for years?