Stocking the Pantry is a Must in a Tiny House in the Country
It's that time of the year when we need to start stocking up on essentials. I'm running a bit behind this year due to what we're calling our non-move back to the city.
But last week, I started to make some vegetarian red beans and rice on one of the last cold and wet days we've had.
I looked in my pantry and sure enough, I didn't have any vegetable stock.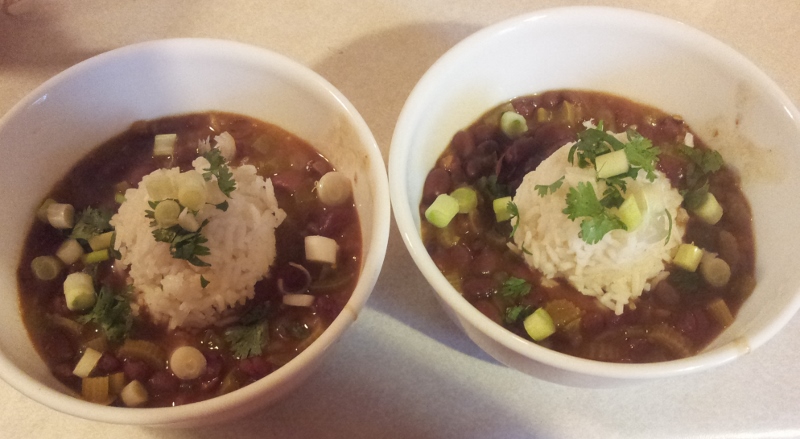 It wasn't a complete disaster, as Dale was working in town and I could send him to his "Happy Place," Wal-Mart, which isn't really his Happy Place, but it's all we have.
The red beans and rice doesn't take a lot of time to cook, not like a pot of soup, so all was well, I fixed it after he got home, but it made me realize that I need to start stocking up for bad weather days when we can't get to town.
In the country, it isn't like you can stock up a lot on milk or fresh eggs, but I try to keep staples in the cupboard year around, but most especially in the winter.
Brette Sember, author of The Organized Kitchen, a wonderful book for young people setting up their first kitchen or even tiny house dwellers hoping to get more oganized, gave me some really good tips of what every kitchen should have in the pantry.
I include her tips in my upcoming book, Living Large in Our Little House: Thriving in 480 Square Feet with Six Dogs, a Husband and One Remote…and More Stories of How You Can, Too, which will be released June 2016.
In addition to vegetable, beef or chicken broth, she recommends each of the following as pantry staples, but she included many more in the tips she gave me:
Tomato paste
Tomato sauce
Tuna
I started stocking up this past weekend. We also stock up on is canned and dry dog food, as our favorite local pet supply store is 50 minutes away.
What do you stock up on for the winter?