We Moved to the Country and This Happened…
When we moved to Our Little House eight years ago, it was partially for a desire to escape city life and live on the lake full time. But at least for me, our move was also fueled by a desire to escape our hometown, the place that held so many memories of my mom, who I had lost earlier that year.
After that raw grief subsided and we survived the Great Recession, we dreamed of returning "home."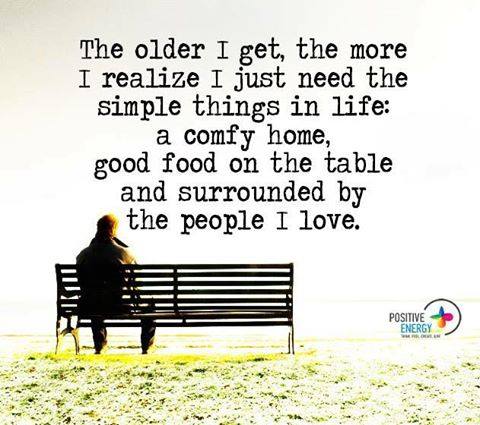 Back to the convenience of doing grocery shopping and other errands in mere minutes rather than the hours it takes in the country. Back to our family and friends. Back to attending concerts, baseball games and museums without having to plan a weekend or vacation. Back to our favorite restaurants, Starbucks and high speed internet! Back to a higher salary for my husband and more business opportunities for me.
So, when a friend told Dale early this summer about a job in the city that could potentially help our financial situation, as well as get us home, he applied, interviewed and was offered the job.
We began the task of looking for a small house with a big fenced in yard for our 5 rescue dogs. We had a harder time adapting to rural life then we had adapting to living in a tiny house and we knew we wanted to maintain a small house lifestyle.
But here's the thing: What we didn't count on was that in the years since we left our home in the city, not only had our city and everyone we left there changed, but so had we.
Family members and loved ones had died or retired and moved. We no longer had any family left in our home burb where we grew up. Leaving your hometown also gives you a certain perception you don't have when you've lived there your whole life. It wasn't the same place in which we'd grown up and it wasn't even the same place we'd left when we sold our house there.
When looking at homes, I also wondered how we would cope once again with next-door neighbors who were close enough to see into our windows. How would our dogs, who had now lived most of their lives in a rural area, cope with mailmen, kids playing close by and traffic?
We might have been confused at this point about where "home" is, but we weren't confused about one thing: We were adamant about not selling Our Little House or our land. This of course, limited our search for a home to a lower price range in order to keep the combined payments manageable to our incomes.
After months of looking and not finding the right house for us, Dale finally took the job in the city, hoping we could soon join him. I called landlords in the jurisdictions that would allow our dog pack and begged them to rent to us. I told them we were stable, mature people with nearly perfect credit and that Our Little House had just been photographed for a forthcoming Reader's Digest book. I offered to pay extra pet deposits and even rent. But only one man, who we had went to school with, would even consider it. However, both of his offerings were multi-family units and I was sure our dogs wouldn't adjust well with other people in the same building.
For six weeks, Dale came home on Friday and then drove up to the city each Sunday, worked and stayed with his sister while we continued our search for a small house. All of the small homes we looked at were built prior to 1950, some of them even prior to 1900. I didn't have a problem with that, I love small older homes, but as Dale said, "I couldn't have imagined so many homes with basement problems."
It was clear we weren't going to find a small house in our price range that didn't have obstacles. All of them had aesthetic issues and some of them had significant structural problems.
As our journey progressed, Dale began to miss Our Little House, his garages and walking the woods with our dogs. He complained relentlessly about the traffic in the city and said almost nothing felt the same. I had nightmares of walking my dogs on city sidewalks, instead of our quiet country road, and having some crazy woman run out of her house accusing me of allowing my dogs to poop in her yard, as what happened once before we moved.
When I toured the last house and looked out the window and was startled to see the neighbor peering back from their window, I knew we just might be more ruralized then we realized.
Dale was already experiencing homesickness and before I even left, I was missing the simple pleasures we have in the country: The hoot of the owls in our hollow, the mournful howls of the coyotes at night, a brilliant star lit sky, even the scenic drive on those daylong errands without all of that dreadful traffic.
Somehow, somewhere on our 8-year journey, without even consciously realizing it, we had become more rural than city.
In a word, we had become Hillbillies.
We decided to forego the higher salary, the faster Internet, the maddening rush hour traffic and being able to peer into our neighbor's windows for the slow pace and privacy of our country home and Our Little House.
My bonus is that once a week, when we go into town on errands, I can now treat myself to a Starbucks at the new kiosk that just opened in the grocery store.
Dale gave his notice in the city, took his old job back here and will return today for good.
We're going to have to modify our financial goals and make a new plan, but as Dale acknowledged, "Money isn't everything."
At least we're not confused anymore.
Kansas City will always be our hometown, but we are definitely home in Our Little House.