Finding Stuff we Forgot we Even Have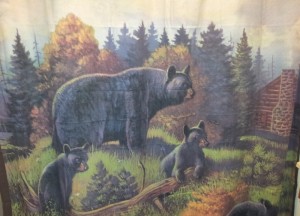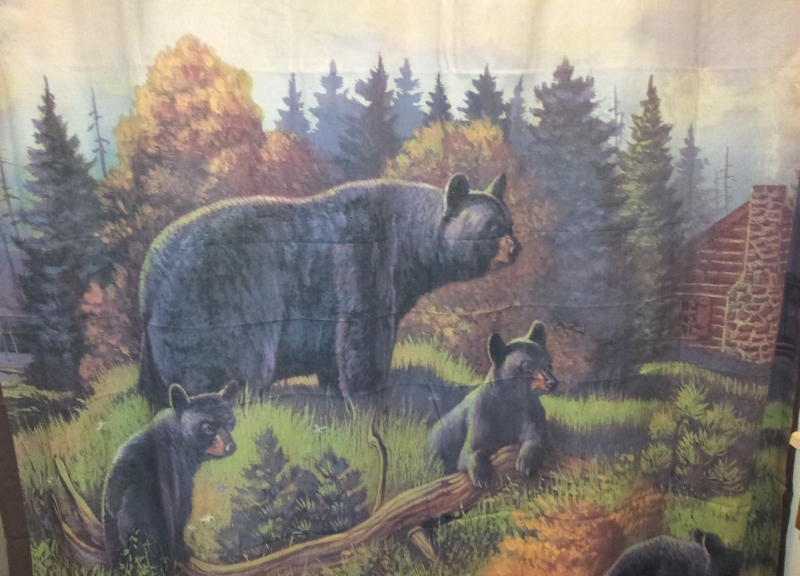 Cleaning the clutter from a home, garage, basement, attic or storage area has many benefits, including ridding our lives of the unnecessary.
Last week, I wrote about cleaning out our closets and the laundry/pantry area off our kitchen and just feeling like we had so much more space.
The other main benefit, of course, is finding things you don't even remember you have.
I've written before about changing out the décor in a little house. I'm not a big decorator, I just don't tire of furniture, etc. easily. We lived with our old wallpaper and original flooring in our home in the city for 17 years.
I also still have our first set of living room furniture, which I loved in the 80s and still do. My husband used to call our home the J.C. Penny Showroom as most of our furniture was bought there when my mother and I both worked for the company many moons ago. We moved it with us 7 years ago in anticipation for building that slightly larger home that we never built. As soon as we can get a day off that the women's shelter is open, it will go there as it is still is in excellent shape.
Anyway, I do change out the décor every few months here in Our Little House, it remains a woodsy bear theme, but gives us new scenery. We were getting a little tired of our two shower curtains (it has been 11 years) and a few months ago, found one pretty one at a cabin store we visited in the city. Much to our dismay, they were always out of stock when we visited and finally, it was discontinued.
Guess what I found in the original plastic wrapper, along with a new shower rug when cleaning out the closet? Yep. The very same shower curtain we fell in love with this year. My best guess is that my mother bought it for us as a Christmas gift after we built Our Little House and I had already purchased the two we've been using since.
An even bigger bonus is that the curtain makes the bathroom look like it has a mural, giving it depth and making it appear larger than it is (although I have to have a tub, it is still a very tiny bathroom).
That wasn't the only gem I found. While shopping with my two BFFs from high school last weekend on our annual slumber party weekend, I was looking for a tiny, rugged purse for my cell phone while walking or riding the 4-wheeler. One never knows what might happen here in the woods and I feel more comfortable being able to call for help if I need it. Since my phone is old (I don't replace those either unless they become completely obsolete) and my Otter Box cover bit the big one for the second time and they no longer make that model to replace it again, I needed something to carry my phone in.
Buried in another bag at the back of our closet was a small padded bag I used to carry while on outdoor assignments as a reporter. Perfect size for my cell phone!
It's sad that most Americans have so many things that we simply forget what we have and most of us have it so spread out in closets, garages, basements and storage units that we couldn't find it if we remembered we had it.
I'm happy to say we're no longer adding to the stuff, but eliminating it and after years of going through stuff, we're finally getting to the end.
Have you been cleaning and found something you forgot you had?