Happier and Healthier at Our Little House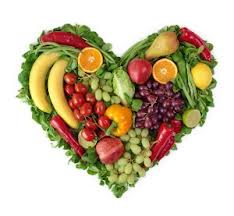 There is typically nothing that can make one's day any better than to see an old friend and have them start out by saying, "You look GREAT! How much weight have you lost now?"
That's what happened this week when I met up with our former neighbor down the road who moved to town a few months ago.
I gave up on fad diets a long time ago, but used to embark on them regularly. The only one that worked well for me and gave me the longest results was Weight Watchers. That's because if you do what they tell you and focus on eating healthier rather than losing the weight, the weight comes off and stays off.
Of course, you have to stick to the routine and who wants to spend their life weighing food?
I'm not on a fad diet, but last year, Dale had to rush me to the ER because I thought I was having a heart attack. After being sent home with a prescription for high blood pressure medication and a heart monitor, it woke me up to my family history of diabetes and heart disease (my paternal grandfather and father died before they were 60) and I was convinced I needed to do something.
Our goal when we moved here, afterall, was to start living happier AND healthier.
You might recall I started seeing a doctor trained in Chinese medicine who does acupuncture and prescribes herbal remedies, but the part of his "treatment" that really changed my focus was a "homework" assignment to watch the documentary, "Forks Over Knives," which was based on the book, "The China Study," one of the longest, complete studies of the link to food and diseases ever conducted.
For all of you carnivores out there, yes, it is about switching to a plant based, vegan diet.
Dale was actually the one who suggested we try it after watching the documentary. I'm still sticking with it about 95% of the time. I've converted to all almond milk or coconut milk creamer in my coffee, but I still do eat fish about once a week (typically shrimp or sushi) and have a dab of cheese on (black bean) tacos and salads.
I typically take a taste of Dale's steak or pork just to convince myself I'm not missing anything. Instead of sending me off of the wagon, I'm even more convinced I've made the successful transition as meat really no longer appeals to my taste.
I've also been known to indulge in the occasional non-vegan sweet at parties or if we have guests, but when it's just us, I eat vegan organic chocolate or non-dairy ice cream.
Dale stuck to it very well until winter and I would say is now 80% on board, which means anytime he eats at home.
It wasn't as hard for me as I had imagined it would be. The key really is variety. I took cooking classes and consulted with my doctor's wife, who is certified in a plant based nutrition. I also switched to an MD who is vegan and truly integrated the traditional and modern medicine therapies.
The result?
Once again, it is all about the lifestyle change of eating healthier with weight loss as a secondary benefit. I've lost a total of 26 pounds in a little over a year of following this path and in two weeks, will have completed the process of tapering off of my blood pressure medication.
My cholesterol has dropped significantly, my blood sugar A1C test is no longer in the pre-diabetic range and my Plantar Fasciitis hasn't given me problems in months.
I know vegetarianism or veganism it isn't for everyone, but my clothes feel great and more importantly, I feel much better.
What's the most successful lifestyle change you've ever made?