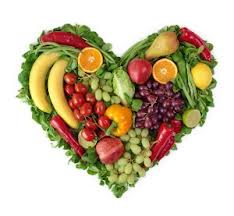 There is typ­i­cally noth­ing that can make one's day any bet­ter than to see an old friend and have them start out by say­ing, "You look GREAT! How much weight have you lost now?"
That's what hap­pened this week when I met up with our for­mer neigh­bor down the road who moved to town a few months ago.
I gave up on fad diets a long time ago, but used to embark on them reg­u­larly. The only one that worked well for me and gave me the longest results was Weight Watchers. That's because if you do what they tell you and focus on eat­ing health­ier rather than los­ing the weight, the weight comes off and stays off.
Of course, you have to stick to the rou­tine and who wants to spend their life weigh­ing food?
I'm not on a fad diet, but last year, Dale had to rush me to the ER because I thought I was hav­ing a heart attack. After being sent home with a pre­scrip­tion for high blood pres­sure med­ica­tion and a heart mon­i­tor, it woke me up to my fam­ily his­tory of dia­betes and heart dis­ease (my pater­nal grand­fa­ther and father died before they were 60) and I was con­vinced I needed to do some­thing.
Our goal when we moved here, after­all, was to start liv­ing hap­pier AND healthier.
You might recall I started see­ing a doc­tor trained in Chinese med­i­cine who does acupunc­ture and pre­scribes herbal reme­dies, but the part of his "treat­ment" that really changed my focus was a "home­work" assign­ment to watch the doc­u­men­tary, "Forks Over Knives," which was based on the book, "The China Study," one of the longest, com­plete stud­ies of the link to food and dis­eases ever conducted.
For all of you car­ni­vores out there, yes, it is about switch­ing to a plant based, vegan diet.
Dale was actu­ally the one who sug­gested we try it after watch­ing the doc­u­men­tary. I'm still stick­ing with it about 95% of the time. I've con­verted to all almond milk or coconut milk creamer in my cof­fee, but I still do eat fish about once a week (typ­i­cally shrimp or sushi) and have a dab of cheese on (black bean) tacos and salads.
I typ­i­cally take a taste of Dale's steak or pork just to con­vince myself I'm not miss­ing any­thing. Instead of send­ing me off of the wagon, I'm even more con­vinced I've made the suc­cess­ful tran­si­tion as meat really no longer appeals to my taste.
I've also been known to indulge in the occa­sional non-vegan sweet at par­ties or if we have guests, but when it's just us, I eat vegan organic choco­late or non-dairy ice cream.
Dale stuck to it very well until win­ter and I would say is now 80% on board, which means any­time he eats at home.
It wasn't as hard for me as I had imag­ined it would be. The key really is vari­ety. I took cook­ing classes and con­sulted with my doctor's wife, who is cer­ti­fied in a plant based nutri­tion. I also switched to an MD who is vegan and truly inte­grated the tra­di­tional and mod­ern med­i­cine therapies.
The result?
Once again, it is all about the lifestyle change of eat­ing health­ier with weight loss as a sec­ondary ben­e­fit. I've lost a total of 26 pounds in a lit­tle over a year of fol­low­ing this path and in two weeks, will have com­pleted the process of taper­ing off of my blood pres­sure medication.
My cho­les­terol has dropped sig­nif­i­cantly, my blood sugar A1C test is no longer in the pre-diabetic range and my Plantar Fasciitis hasn't given me prob­lems in months.
I know veg­e­tar­i­an­ism or veg­an­ism it isn't for every­one, but my clothes feel great and more impor­tantly, I feel much better.
What's the most suc­cess­ful lifestyle change you've ever made?