Spring Has Sprung at Our Little House
Spring has finally sprung and around Our Little House, that means the return of mosquitoes, ticks, fleas and other unwanted critters, which in my view, is the only downside to spring and summer.
It also means the return of the beauty of greenery, the brilliant colors of flowers and the addition of baby wildlife around us.
For at least the past four years, we've had a returning mother wren, which likes to set up her home on our covered front porch.
We've tried to discourage her by using the porch when she's building and removing anything we think she might nest in, to no avail.
It isn't that we aren't happy to host her and her little family, nor is it that we feel inconvenienced in not using the porch while she is here, we're just always afraid the dogs might think they are all snacks.
So far, that hasn't happened and this year was no different than last.
The little wren started building her nest in a broken yard ornament that was once a bear. I put it outside for Dale to throw away, but before he could, the wren had already started nesting.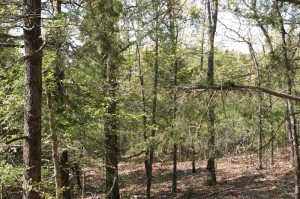 So, we once again put a board up to discourage the dogs from going on the front porch and we quit using the front door until she has raised her five babies and they are all gone.
By that time, it will be too hot and humid to sit on the porch much.
On another note, someone posted to Facebook the other day that he is already seeing lightning bugs in our part of Arkansas.
Crazy. Our hummingbirds just returned a couple of weeks ago! In searching for my first porch on these magical insects, I found that two years ago, I posted they had showed up here in March.
Since they only live a short time, it won't give us much to look at in the black darkness of June nights on the deck.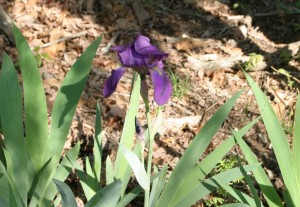 What is the earliest you've seen lightning bugs? Do you have birds nest near your home?