I'm Sticking to Veggies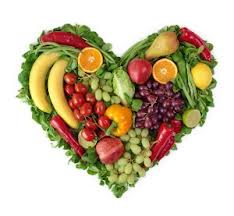 This past weekend, Dale and I decided to go out to brunch.
We don't eat out a lot anymore, particularly breakfast because I'm still trying to follow an all-plant based diet as closely as possible. A little hard to do when confronted with eggs and cheese omelets. Still, my acupuncturist, trained in traditional Chinese medicine, says that a little "bad" stuff, particularly when you're craving for it isn't a bad thing, and I was craving an egg.
When I got to the brunch buffet, I realized I was also craving meat, so I also indulged in a couple of small pieces of pork tenderloin. Pork was my undoing during my last foray into vegetarianism, which lasted nine months about 12 years ago.
Anyway, I ended up having eggs, cheese and other dairy, I'm sure in the rich sauces on my eggs, in addition to the meat.
It tasted oh so good going down and I told Dale when we left the restaurant I felt "stuffed" and he agreed he did as well.
We got home and didn't eat the rest of the entire day. As a matter of fact, when we grilled our veggies in our grilling bowl Sunday night, we still weren't hungry.
We felt stuffed and bloated in an icky way.
I looked today and while it seems like a lot longer, I have been on this new healthy living plan only a little over four months.
Still, my digestive system didn't seem to like the way we used to eat all of the time and I can't believe I felt like that before and didn't think anything of it.
I still haven't lost any more weight after the 22 pounds, but I'm still feeling much better.
Next up for trying something new is kombucha, a fermented tea that is supposedly good for you. I bought a bottle at the health food store a couple of weeks ago and I keep forgetting about it in the fridge.
Have you gone to a healthier way of eating and then tried to eat like you used to and had adverse effects?