A New Season and a New Look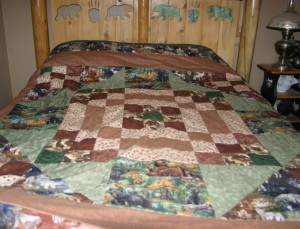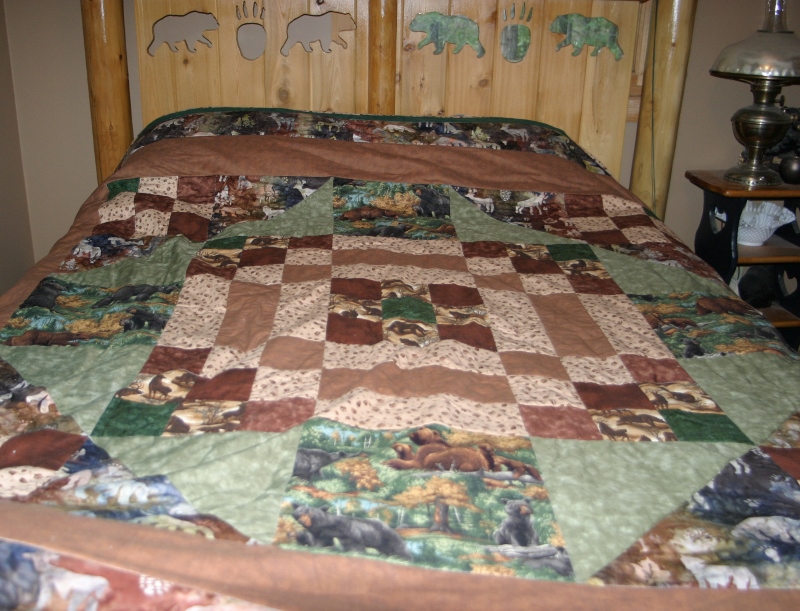 It's not feeling like fall just yet at Our Little House, quite the opposite, but since we had snow in May and everything seems to be running late, we figure it should cool down by the end of the month.
The weather may not be telling me it's time for fall décor, but the calendar is and that's good enough for me.
I try to change a few things up at least a couple of times a year, I think it's important in a little house, especially, as we don't have a lot of latitude when it comes to decorating.
A couple of weeks ago, our old neighbors from the city came down for a quick visit, just to see our house, really, as they had never been.
I hadn't gotten out the summer comforter I use as a bedspread and we had really just been using an old cheap bedspread my husband used in his first apartment in 1983.
It doubles as a lightweight blanket for me in the summer and with Molly being so ill, I didn't have to worry about any accidents.
So when our neighbors popped in for their visit, I got out a "new" quilt my aunt made for us when we built Our Little House 10 years ago.
I had never used it because I know the value of such a handmade quilt, both monetarily and sentimentally.
However, I felt the time is right to start using it and I think it will make a great fall/winter spread for the bed this year.
We're also about ready to paint all of the rooms except the bedroom (which was done when Dale was laid off 5 years ago), so that will help change up the look throughout the house.
Do you change your décor with the seasons?